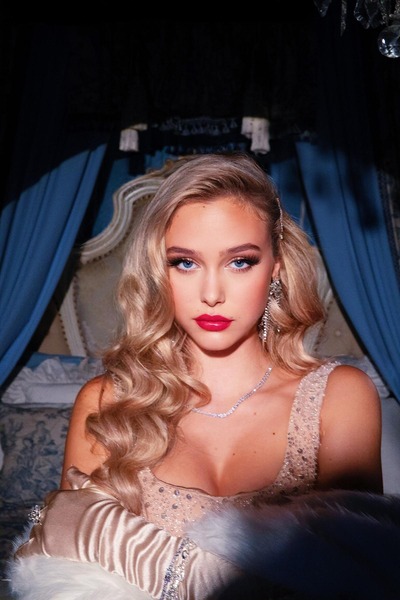 @skopemag news – friday – december 2, 2022 @ 5 pm est
@skopemag HQ – http://smarturl.it/skope
Secret Machines Share "You Want It Worse" Single via FLOOD Magazine
Secret Machines recently announced their forthcoming LP, The Moth, The Lizard, and the Secret Machines (due February 17, 2023), a somewhat "lost" record and their first new release since 2020's Awake in the Brain Chamber.
To continue the momentum kickstarting by lead single "There's No Starting Over," today, the band shares another new song off the record, "You Want It Worse."
BRE Dominates in Powerful New Single "IDNTBR"
Alt-pop artist BRE has released her third single, "IDNTBR," or "I Don't Need to Be Right," a powerful pop-rock track that exudes boldness and the willingness to take a step back and examine the problem. "IDNTBR" is a realization of the fact that it is often better to just be the bigger person in an argument in order to build lasting relationships.
"This song is about picking your battles and remembering what's most important when in a disagreement – fighting the problem and not each other," BRE states.
KIDD KENN RELEASES NEW TRACK "VROOM VROOM" VIA DEF JAM RECORDINGS
Hailing from the South Side of Chicago, 19-year old Kidd Kenn (Dontrell Smith) discovered an unparalleled joy for performance at an early age. His viral freestyle videos quickly gained him local notoriety and an influx of fans online racking up hundreds of thousands of views.
Crown The Empire Share New Track "Immortalize"
UK Goth Rock Band, Sirens Of Light Go Dark With New Concept Album
Alternative Songwriter Portair Taps Emily James For Breathless New Single "Life We've Built"
Australian-born and Los Angeles-based artist, Portair, teams up with fellow Angelino singer-songwriter Emily James on their intimate new single, "Life We've Built (featuring Emily James)." The achingly beautiful track is a hushed love letter from one partner to another. The song is the latest release from his upcoming EP, Learning How To Die, out February 24, 2023.
Havanna Winter unwraps queer twist on holiday classic; "Daddy's Kissing Santa Claus" out today
16-year-old viral sensation Havanna Winter is lighting up this holiday season with her festive new single, "Daddy's Kissing Santa Claus," available now via Stevie Van Zandt's new Wonderwall Records at all DSPs and streaming services. Produced by Nevin Sastry (JoJo, Jamie Miller, Shaboozey) and co-written by Winter, Sastry, Carlos Guevara (The X Factor), and Executive Producer Maya K (Bebe Rexha, Anita, J Balvin), the track is accompanied by an outrageous 80s-inspired Christmas video – co-starring Havanna alongside an all-star cast that includes Guevara, Marsha Molinari, Vince Rossi, Jordan Xidas, Jonnie Reinhart, Justin Love, Terrell Jones, Niels van den Heuvel, and Jonah Almanzar – premiering today at YouTube.
For Skope: Brazilian veteran Kohen teams up with Mert Can & Garonzos for dance-pop gem (out now on Alok's CONTROVERSIA)
AIDAN BISSETT SHARES OFFICIAL VIDEO FOR "I CAN'T BE YOUR FRIEND"
GOD DETHRONED Unleashes Music Video For New Digital Single, "Asmodevs"
RISING STAR DEBBIE RELEASES NEW SINGLE "COUSIN'S CAR" FT. BERWYN VIA DEF JAM RECORDINGS/0207 DEF JAM UK
Songwriter & songstress Debbie has been singing since her earliest years. Now 23, the fact she was raised in the church comes as no surprise. Raised on a restricted musical diet of Mary Mary and Kirk Franklin, the way the music flows out of her makes her seem like a seasoned veteran: from her reflective but effortlessly relatable lyricism to her rich, resounding voice and her spiritual curiosity, she's a careful blend of refreshingly new and intimately familiar.
The Lighthouse And The Whaler Share "O Come, O Come, Emmanuel" Single
Cleveland-born rock band The Lighthouse And The Whaler is prepping to celebrate the holidays and in advance, the're sharing a brand new Christmas cover single of the classic holiday hymn, "O Come, O Come, Emmanuel." The band's version of the track — which is a folky, piano-driven rendition — is available now via all DSPs, just in time for the quickly approaching holiday season.
Video Premiere: The Lighthouse And The Whaler "O Come, O Come, Emmanuel"
In Search Of Solace Release Sophomore Album 'The Endless Ache'
"Creating "The Endless Ache" started unlike any other body of music for us. First and foremost we approached it with the live show in mind. We asked ourselves what the best parts of playing in this band are and hands down they are the experiences that we have on tour playing shows. Seeing the crowd interact with us by dancing, jumping, and moshing hypes us up like nothing else.
So with that in mind we attempted to write songs that would translate to the stage. We took the parts that we felt worked best and tried to expand on them and come up with unique ways to make our songs fun. We loved working on this record and it was a long process with the pandemic and delays. We are very excited to present "The Endless Ache" – Nick Pocock
Electric Forest Announces 2023 Initial Lineup
Electric Forest announces the much anticipated 2023 Initial Lineup for the adored music, camping, and arts festival in Rothbury, MI from June 22 – 25, 2023. After the reunion of a lifetime in 2022, Electric Forest returns with an impressive lineup of Electric Forest favorites, acclaimed headliners, and innovative emerging artists, promising to be an unforgettable weekend in the enchanted Sherwood Forest.
Joining The String Cheese Incident (performing 2 Incidents) on the top of the bill are ODESZA, Illenium, Zeds Dead, Above & Beyond, Jamie xx, Gryffin, Lane 8, REZZ, SOFI TUKKER, Goose, Ganja White Night, Chris Lake, Madeon, and Chromeo.
Hekler Mobs out With Glenwood! and Rapper KANIN on Flossed-Out Dubstep Single "TILL I DIE" for Bassrush Records – OUT NOW
Las Vegas native Hekler has found tremendous success in the bass realm with a style that typically splits the difference between heavy dubstep and swagged-out hip-hop. He's kicking off an album campaign on Bassrush Records by unveiling the first salvo from the LP, running up with a collab that brings on producer Glenwood! and Compton-grown rapper KANIN. "Till I Die" gets its voracious energy from rap vocals about ballin' out till it's game over, and those sky high aspirations are backed up by the track's throbbing, ominous builds and wompy riddim beat. Hekler is closing out the year with a performance alongside JOYRYDE and Nitepunk at The North Warehouse (Portland). KANIN has garnered praise from hip-hop publications such as XL Magazine, HotNewHipHop, 2DopeBoyz.
Skope: Fantastic Negrito's new version of GRAMMY nominated "Oh Betty"
A courageous, romantic tale from his family tree, "Oh Betty" tells the defiant tale of his seventh generation white Scottish indentured servant grandmother Betty Gallimore who was living in a common law marriage with his seventh generation African-American enslaved grandfather, Grandfather Courage.
Icewear Vezzo Connects with Jeezy, Gangsta Grillz Tape Out 12/8
Forbes Top Creator, La'Ron Hines, releases "Web of Lies"
Singer, Songwriter, Producer, and internet sensation La'Ron Hines, has released his highly anticipated single "Web of Lies," today. Named by Forbes as one of the Top Creators of 2022 with 9.4M TikTok followers, alongside the likes of Charli and Dixie D'Amelio, La'Ron is ready to bring his longtime passion for music back to the forefront. An up-tempo song with lyrics left for interpretation, "Web of Lies" wasn't written with just one specific scenario in mind.