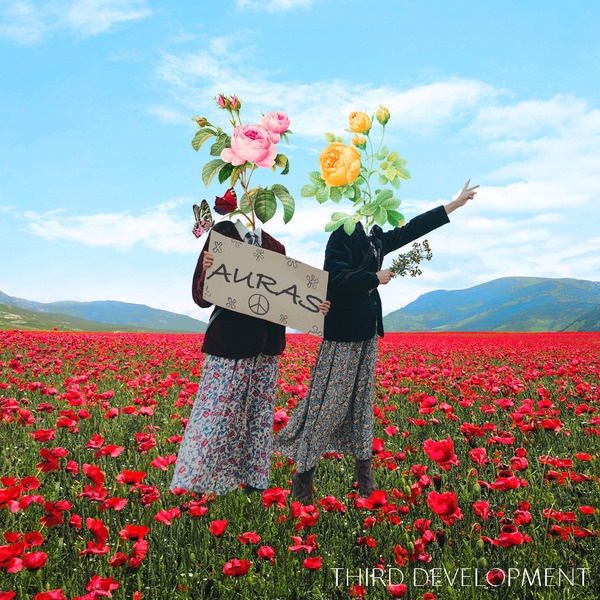 Geoffrey James leads the Manchester-based act Third Development, and "Auras" is the follow-up single to the act's 2022 debut album The Thought of Tomorrow. It is one exotic, atmospheric track.
The three-and-a-half-minute slice of sound is noteworthy for its lead vocal, which is handled by Kintsuku. Kintsuku is a singer/songwriter also based in Manchester, England. Her music has been positively compared to artists such as Burial, Four Tet and Grimes. Although she started out with a band, she's since focused upon being a freelance vocalist. Her talents have taken her to some surprising places, too. For instance, she worked with Mike Shinoda (from Linkin Park) on a solo single titled "Enough."
This song's title, "Auras," is a word that many-times refers to distinctive atmospheres surrounding a given source and might also be described as a subtle sensory stimulus. An example of such a stimulus may be, for instance, an aroma. Then again, a more open-minded definition is that an aura is an energy field that is held to emanate from a living being.
Along the way, Kintsuku asks, "Can you imagine feeling the magic?" Indeed, such words describe her attempt at describing – to the best of her abilities – an aura. The track begins with melodic percussion, before a bass-y instrumental bed supports Kintsuku's awestruck vocal. Although these collective artists call England home, much of the rhythm of this specific track suggests India. Not so much in the vocal or the lyrics, but more so because of the percussion. It sounds as though it could almost just as easily be used for traditional Indian music. However, the keyboard parts that create the track's melody have a distinct resemblance to Seal's 1990 hit, "Crazy.
The single's artwork features two people standing out in a field of red flowers, with rose bushes replacing heads. One of these people is holding up a sign with the single's title, "Auras" written on it and a peace sign drawn beneath the song name. Flower power was a big part of the hippie movement, so one would assume this track is intended to harken back to that cultural era.
There is also a rap from guest artist Minx, but you may not immediately notice it. It's so far down in the mix. Instead of utilizing this rap to propel the track to another higher level of intensity, it is instead woven into the overall track as a sort of complimentary element.
Although much of the music is ominous-sounding, Kintsuku's singing sounds pleasant and happy, It contrasts with the otherwise relatively dark instrumental sonic found on the recording. Also, while the rhythm is dance-oriented, this song feels much more like music one listens to, rather than dances to. That may sound a little strange for a description, but then it truly is a bit of a paradox. What's not strange, however, is just how this singular piece is undeniably enjoyable. It fades out with a gentle vocal/musical sound, as though it's a feather blowing away in the wind.
https://www.instagram.com/thirddevelopment/
https://www.facebook.com/ThirdDevelopmentMusic/
Third Development certainly has some tasty music in development. If this single is to be a part of an upcoming full-length, one should definitely keep an ear out for it.
-Dan MacIntosh