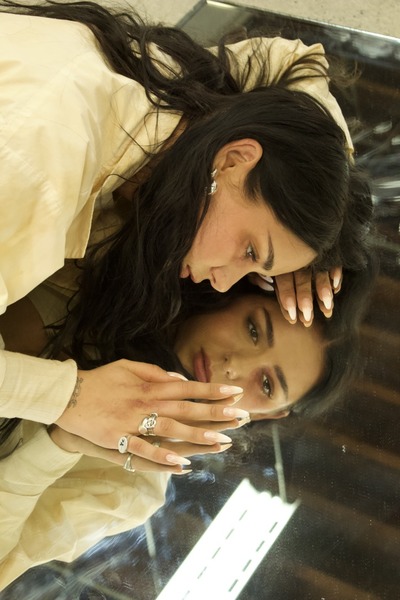 @skopemag news – thursday – december 1, 2022 @ 3 pm est
@skopemag HQ – http://smarturl.it/skope
Dancehall Super Star Mavado Set to Return to New York City After Three-year
With Covid-19 pandemic behind us, the concert industry is in full swing as patrons are flocking to their nearest ticket outlets, and online ticket portals to enjoy their favorite artist live in concert. To no exception dancehall superstar Mavado is one of the artists fans are looking forward to seeing in their nearest venues. Slated to return to New York, for his annual Birthday celebration on Saturday December 10, fans in New York and surrounding cities will receive their wish.
Dubbed as 'The Return' the highly anticipated concert is sparking a lot of buzz in and around the tri-state area as Mavado aka Gully Gad has not performed in New York in three years.
STARCRAZY Premiere The New Video For "Hysterical"
STARCRAZY's new fun-filled, humorous music video for "Hysterical" is premiering now at Sleaze Roxx. "Hysterical" is taken from the band's upcoming 2023 EP Another Day, Another Squalor…, and is also available to stream now on all major platforms.
Premiere of Starcrazy's video for new single "Hysterical" on Sleaze Roxx
NEW VIDEO – ROYAL HUNT
Donzii creates their own dystopia on debut album 'Fishbowl'
On their debut album, the band said, "Fishbowl is a response to living in a time that appears to offer endless options with the same outcome. The mix of style and genre is an honest and intentional statement regarding the role of the artist as not only a conduit, but a mirror to the overstimulation we experience, in reality and in digital realms. Donzii, as a community, has developed a narrative of music which is very anti-development and pro-human collaboration. Our mission is to give the listener space in their experience – to enjoy the strangeness of this human condition and find more abundant ways to connect with the world around us."
CAMILLA SPARKSSS & MIKE MARE (DALEK) team up for limited edition 7inch single!
The Adam takes cues from 60's rock n roll invasion with "I Don't Believe' ft. Lasse Storm
Taking his cues from the golden era of rock n roll's "British Invasion" of the mid-1960s, this single comes out with vocalist Lasse Storm, on fine form as he rips into the track giving us a fine ol' list of what he doesn't believe in. It's glorious in every way as it pokes holes and fun at modern day society and all its largess and hypocrisy.
Bri Oglu Gives Listeners A Post Pandemic Escape With Debut EP 'Somewhere Else'
Bri Oglu has released her debut EP Somewhere Else. This six-track piece is a collection of originals and covers that come together to allow the listener to escape. Building on her deep, cinematic-pop sound, this EP connects with a range of listeners and is now available on all digital streaming platforms worldwide.
Bang Camaro reunites with new single, "Too Fast To Fall In Love"
With face-melting guitar solos and a wall of gang vocals, Bang Camaro blasted onto the Boston music scene in 2005 as a reaction to the early aughts nostalgia for post-punk / new wave music. If bands like The Strokes, The Yeah Yeah Yeahs, and Interpol were going to wax nostalgic about bands like Joy Division, Bang Camaro was spawned to fill the void left by groups like Def Leppard and Skid Row.
Singer-Songwriter HEBE Shares New Video For 'Drink On My Own'
Tom Walker connects with fans in touching video for 'The Best Is Yet To Come'
Just Wondering Share New Single "3000" via Lower Third / PIAS
Dublin trio, Just Wondering today release their new single, "3000" via Lower Third / [PIAS]. As ever it sees the three-piece deliver a precise alt-pop cut, through which they approach lyrical sentiments born of open discussion between friends. They understatedly challenge unhelpful typical masculine ideals, anachronistic with our current time.
Julia Wolf Teams Up with blackbear on Her New Coming-Of-Age Single "Gothic Babe Tendencies"
Closing in on the end of the year, indie-pop newcomer Julia Wolf has released her tender, new single "Gothic Babe Tendencies" featuring platinum-certified soulful artist, blackbear.
FRESH MUSIC: Cashmere Electronica Trio KARMACODA Shares 'Time' (FFO:Paloma Faith, Adele, and Pixie Lott.)
ALESSIA CARA STEPS INTO CHRISTMAS AS "JINGLE BELL ROCK" VIDEO PREMIERES TODAY
Toeheads Release New Single From "A Cruel Winner's World" LP
Detroit's most unhinged and alluringly repugnant trio Toeheads ("it's just Toeheads") strike the perfect balance between untamed performance and ruminant composition. Their raucous sets reek of agitation, delirium, and sweat from frenzied mosh pits, making them positively unavoidable.
Premiere: Toeheads Tease New Record 'A Cruel Winner's World' with Lead Single "Told You Twice"
Decibel Is Now Streaming NIHILIST DEATH CULT's (members ex-Pestilence, Abyss, Tribe of Pazuzu, Soulstorm) Hardcore Punk Debut Album "Death To All Tyrants"
Decibel is now streaming "Death To All Tyrants", which is the debut album from Canada's Nihilist Death Cult (members ex-Pestilence, Abyss, Tribe of Pazuzu, Soulstorm). In the veins of punk, hardcore, and a little bit of grind, the album is 14 minutes of relentless music and direct lyrics that will grab you by the throat and refuse to let go. It also features guest solo appearances by Randy Harris (Tribe of Pazuzu) on "Obey & Consume" and Ian Mumble (Overthrow) on "You Get What You Deserve". The lyrics attack the news media and societal conformity, the endless repetitive process of buying and consuming, and talk about slimy people who prey on others.
Toronto's Nihilist Death Cult Tackles Tyranny with Death to the Tyrants
THE ABBEY Unveils New Song + Music Video, "Widow's Will"
Sara Noelle shares third annual Xmas single, "I'll Sleep 'Til Christmas"
[NEW MUSIC] plxntkid Drops Introspective Thrasher "for a reason"
Today, plxntkid (23-year-old Anders Aakerhus) shares the brand new single and lyric video "for a reason." Originally written as an acoustic demo with "soft-sung vocals," close collaborator and producer JOKI transformed the track in the studio into an up-tempo thrasher complete with a trap beat and explosions of pop-punk guitar riffs. Through his signature edgy vocals, plxntkid ponders the theory of divine intervention, though in reality he doubts its existence.
Taylor Janzen Announces Debut Album, Collaborates with Alix Page
Today, Canada's Taylor Janzen has announced that she will be releasing her debut album, I Live in Patterns, this coming January 20th on Glassnote Records. She celebrates the news with the release of the title track featuring Southern-California singer-songwriter Alix Page.
Ada Marques Releases Creature of Habit EP
Rising indie-folk songwriter Ada Marques has released her debut EP, Creature of Habit. The remarkably transparent collection of self-reflection, in which Marques focuses on mental health, longing, and perseverance, is now available to stream and download on all platforms worldwide.
PHAL:ANGST: Vienna-Based Industrial/Post-Rock Outfit To Release Whiteout Full-Length This January
Long-running Vienna-based industrial/post-rock collective PHAL:ANGST will release their fifth full-length, Whiteout, January 13th via Noise Appeal Records/Rough Trade, today unveiling the record's track listing, artwork, and title track.
OUT NOW: Andy Ross "Make Christmas Great Again"
In an era of controversy surrounding the use of 'Christmas' instead of 'Holiday' or 'Xmas', Andy Ross makes his stance known, and he "don't care who it might offend." Any follower of the entertainer knows his Christian values, with weekly prayers posted to his social media. In "Make Christmas Great Again," he adamantly notes he will continue the celebration and symbolism of Christmas, even if the public is calling for it to not be mentioned by name in the name of inclusivity and not offending anyone. Andy Ross also mentions how the "Black Friday brawls" have taken away from the true meaning of the holiday – being surrounded by family and friends.
"Reason For The Season"//Alt-Pop Christmas Music Video
TOBi DROPS NEW SINGLE AND VISUALIZER "HOODWINKED " OUT NOW — FROM FORTHCOMING ALBUM COMING SOON
TOBi on his single "Hoodwinked": "The character in the song is a child that upon witnessing issues in the home, it affects how he sees the world. He has a general distrust for systems and adults. What happens when the veil is lifted? As he gets older, he starts to see things for what they really are. He's on a quest for truth. A very challenging quest. Process these complex emotions with big energy and set yourself free."
INTRODUCING: Dalilah & her haunting new single 'Bruises'
Today emerging Canadian artist Dalilah shares her haunting new single 'Bruises'. Dropping today with a powerful accompanying video, it's here just in time to soothe any autumnal darkness.
Hard Rock Duo GEORGE LYNCH & JEFF PILSON Release New Holiday Single, Prep Another Collection of HEAVY HITTERS
"It's A Wonderful Life" is simply a gorgeous power ballad that brings out the best in both Lynch and Pilson. Musically, the song has echoes of Tooth And Nail's smash hit single "Alone Again," with a beautiful, chiming acoustic guitar intro that gives way to epic, fist-pumping riffs. But lyrically the song couldn't be more different – instead of regret and sorrow, "It's A Wonderful Life" boasts a surprisingly optimistic and hopeful outlook on a life's journey despite the bouts of doubt and indecision. Since the song borrows its title and refrain from the popular 1946 Frank Capra Christmas classic, it seems only fitting that the single is being released just as this year's holiday season is getting into full swing.
Wildlife Freeway Shares New Video "Fox"
The video was filmed at a secret hot spring in Southern California and includes paper mache masks handmade by Sunny and Sasha for the video.
Jay Boulevard aka JBLVD estrena su nuevo sencillo "El Pobla"
(Jay Boulevard), el nuevo exponente del género urbano presenta su más reciente producción musical "El Pobla", un homenaje a la ciudad de Medellín, Colombia y a sus hermosas mujeres, con el distintivo beat del pop-urbano que nació en las calles de la isla de Puerto Rico.