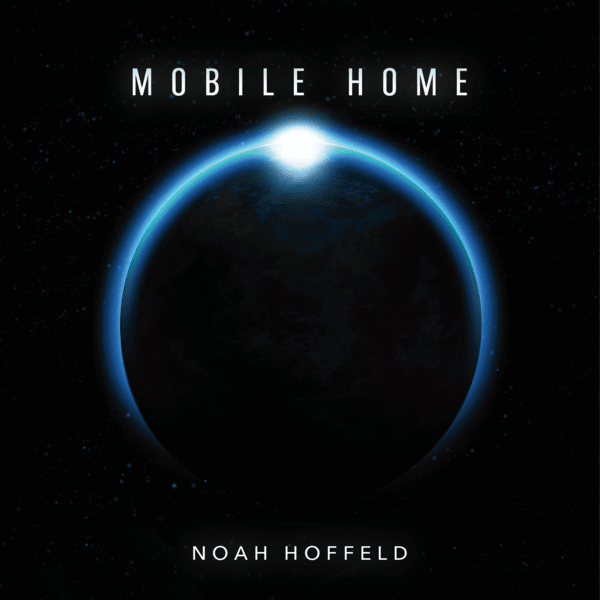 Noah Hoffeld has created a 'Mobile Home' that is welcoming and a place where you can feel safe and secure. All of the musical bolts, nuts and elements are properly secured within this 'Mobile Home' and so this structure isn't going anywhere! Noah combines classical music with modern rock on his new release titled 'Mobile Home' and the overall effect will blow you away!
Noah Hoffeld co-produced this new album along with Mark Plati, who has also worked with the likes of: David Bowie, The Cure, Prince and many others. Hoffeld's music is influenced by artists like: David Bowie and The Flaming Lips and also sits well with fans who enjoy: Arcade Fire and The National. 'Mobile Home' is a super sonic production that is worthy of major airplay and deserves your attention & respect.
The record kicks off with "Baby Face" that innocently hits you right from the start with a highly original style in place. Next is the title track, "Mobile Home", that is one killer mix as Noah Hoffeld is guiding this ship and taking the listener on a musical, space voyage. Track three, "Never Been In Love", has a different kind of twist lyrically & vocally as you closely examine this song. Prepare to enter a vast universe of musical textures flowing into your ears on "Be Here Now". On the following number, "Twenty Years", a pristine orchestration and direction peaks your curiosity as Noah Hoffeld has your undivided attention. Track six, "Born To Love", has a powerful presence where Noah truly captures the spirit by spreading loving vibes. Noah Hoffeld is aiming high in the skies with "Angels Above" where an inviting and glowing sound will surround you. Track eight, "Born For America", displays a striking sentient and has a BIG impact on listeners nationwide. "Thick 'n Thin" is the next song and its snappy beat will please your ears and fill you with joy. Track 10, "Blue City", is composed of a rich landscape complete with colorful notes that will hook you in immediately. "Blue City" is an excellent production overall and one that Noah Hoffeld should be very proud of. Sound the alarm "This Morning" as Noah provides bonus material that will ignite and wake up your senses.
Hoffeld performs on Brad Mehldau's 2020 Grammy-winning album 'Finding Gabriel', plays cello solos for artists like Renee Fleming and Natalie Merchant, and for films like The Skeleton Twins. Noah is also a regular band-member for Krishna Das, "rock star of the yoga world". 'Mobile Home' is a shining example of hard work & dedication and serves as a reminder to wake up and smell the coffee. Noah Hoffeld truly believes in Gandhi's saying "Be the change you wish to see in the world" and that's one notion I'm a BIG believer in!
By Jimmy Rae