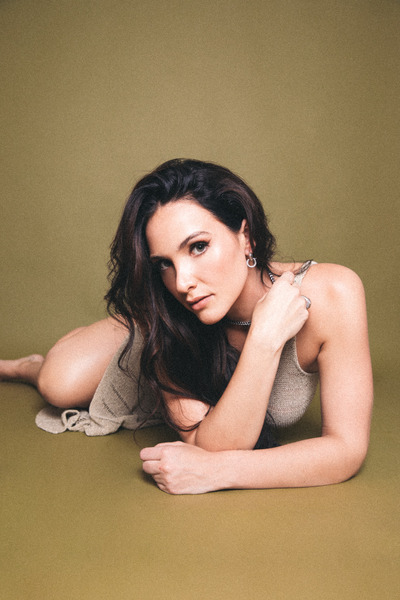 @skopemag news – wednesday – november 30, 2022 @ 8 pm est
@skopemag HQ – http://smarturl.it/skope
OUT NOW: 600 Miles by Presley Tennant
"I've come a long way in the evolution of my music and writing style and so I feel like naming the EP "600 Miles" fits perfectly," says Tennant. "From feeling on top of the world, to heartbreak, the in betweens, this EP really narrates the past period in my life."
Plastic Harpoons Share New LP via Americana Highways
Today, Santa Barbara indie-rock outfit Plastic Harpoons share their brand new LP, Modern World, out now via Lolipop Records.
In times when people think the world is ending, Plastic Harpoons' debut album Modern World demonstrates that the story is just getting interesting.
Marcus Gad Returns With "Ready For Battle" & Announces Album with Easy Star Records
The music video for the song illustrates solutions for resisting these powerful entities, adding a positive creativity to the song's lyrical approach. Being ready for battle is not a call to go out and fight yet another war, but a call to active ongoing resistance. A resistance that implies, above all, a spiritual fight against our own feelings of helplessness that finds its embodiment in inaction. Our weapons – our tools – to lead this battle are our pickaxes, our pitchforks, our spades, and sickles; they are our seeds, our tubers, to bear more fruit and more seeds for us and generations to come. As Marcus says at the end of each live show, "Take care of yourselves; take care of each other; but, most of all, take care of the Earth. The time is now!"
Mary Middlefield shares second single "Two Thousand One" – LISTEN
Jaimee Harris Releases New Single "Love Is Gonna Come Again," A Direct Message To The Heartbroken And Grieving
Premiered earlier this week by The Boot, the tune is a beautiful lullaby for lost love; warm and heartening, direct and thoughtful. "I know it hurts like hell right now, and only you know how. No one can tell you when, but love is gonna come again," sings Harris, surrounded by angelic harmonies and purposefully arranged instrumentation. The song's accompanying music video follows the same pattern of letting the song take center stage. Created by the Austin-based brother-sister team, Lenz Twinz, the "Love Is Gonna Come Again" video features handwritten lyrics projected on a TV set. "Sloane and Felix [Lenz Twinz] came up with the idea to have Felix wear the TV as a head," says Harris. "It reminds me of when I'm depressed and it seems all I can do is zone out in front of the TV. There's a strange comfort in it."
CHXRRY22 SHARES "WASTELAND" VIDEO
Sharon Van Etten producer side project: shoegaze/ dream pop
Lord Willin – This Is Revenge prod. by Redd Rebel
While Lord continues to expand his sound and build his repertoire musically, this project serves as a full course meal for fans of his grittier, more underground material. Vol.1 features guest appearances from Little Vic, Redd Rebel, Bugsy H., GiGi (Poland) and Tony The Goon; with production provided by Little Vic, Redd Rebel, Thicc Boi, Faz, Dooz One & Lord Hiram. The project drops on all platforms on 12/2/22.
LVRN RELEASES NEW COLLECTIVE HOLIDAY ALBUM HOME FOR THE HOLIDAYS VOL. 2 FEATURING SUMMER WALKER, DVSN, 6LACK, BABY TATE, & MORE
Today, leading hip-hop and R&B record label Love Renaissance (LVRN) unveils a new collective holiday album entitled HOME FOR THE HOLIDAYS VOL. 2. The 11-track project features LVRN's superstar roster, including Summer Walker, DVSN, 6lack, Baby Tate, and Alex Vaughn, among others.
Trapland Pat Keeps on Truckin' in "Road 2 Riches" Video
Bailey Releases Reimagined Version of "Merry Christmas, Darling"
Soul-baring songstress Bailey has released a reimagined version of "Merry Christmas, Darling." Bailey selected the classic holiday hit, originally written by Frank Pooler about a love interest he had at the time, before being given to The Carpenters to record, because it has always been one of her father's favorite seasonal songs. Following his unexpected death while recording her debut EP, Again – Vol. 1, the song took on a new meaning.
OUT NOW: Drew Smith "Exes"
Award-winning songwriter, producer, and country-rock outlaw Drew Smith peels back the curtain on a slow burning relationship between "Exes" in his new single, available everywhere now. Written with Rob Snyder ("Six Feet Apart," "She Got The Best of Me" by Luke Combs), "Exes" is clever, catchy, and possesses the classic rock flair that Drew Smith continues to deliver in country music.
"'Exes' is about that breakup aftermath – some bitterness, some regret, going back to each other and remembering the good and bad," says Drew Smith. "It was a fun song to record and I'm stoked that it's finally out."
NEW MUSIC: YOUNG COSTAMADO "LETTER TO TDOTT" & ON THE RADAR FREESTYLE – LISTEN NOW!
DYNAMIC SOUTH AFRICAN SINGER LLOYISO REVEALS NEW SINGLE "LET ME LOVE YOU NOW"
Emerging as an international phenomenon, South African singer and songwriter Lloyiso shares a new single entitled "Let Me Love You Now" today via Universal Music Group South Africa/Republic Records.
Atsuko Chiba Share New Single "Link"
Earlier this month, Montreal-based psychedelic rock outfit Atsuko Chiba announced their forthcoming album, Water, It Feels Like It's Growing, out January 20th on Mothland. Groovy, psychedelic, droney, and hypnotic, Atsuko Chiba's latest offering leads listeners down a path of epic sprawling soundscapes.
CHRISTMAS TIME IS HERE – MARK LEE
Mark Lee is an award winning musician from Powder Springs, Georgia. He was a founding member of the band Third Day. Over the course of a 27 year career they amassed sales of 9 million albums, winning 4 Grammys and an American Music Award. After the band's farewell tour in 2018, Lee embarked on a highly acclaimed solo career, releasing an EP and several singles while touring and playing festivals across the country. His Christmas cover was released this year on November 18, 2022, and he's releasing new music in early 2023. Mark's music combines elements of indie, rock, and folk, and has been compared to a wide range of artists from Elliott Smith to Muse to Joe Walsh. As a songwriter. he penned the 2001 ASCAP Song of the Year "Show Me Your Glory" and was a recipient of the prestigious ASCAP Vanguard Award. Lee is a member of the Georgia Music Hall of Fame. Currently Mark is the Worship Leader at Norcoss First United Methodist Church and Commercial Music Instructor at Mount Paran Christian School.
Spadei Creates Lush Soundscapes On Their Debut Album Left Right Here, Out January 27
Spadei, the supergroup consisting of Wally Ingram, Tom Freund, and Stevie Blacke are thrilled to announce their debut album Left Right Here forthcoming on Six Degrees Records on January 27, 2023. Lead single "Grateful Winds" exemplifies Spadei's blissful meditative grooves. The track eases you into an atmosphere where vocals, flute, sitar, bass, and percussion beautifully intertwine to uplift your mood. "Grateful Winds" is out now with a Kaya Project remix dropping November 30. Stream and download "Grateful Winds" Kaya Project Remix.
Skope Magazine x Lincoln Returns with "Everything Is Wrong"
Latest single "Manager's Special" is self-deprecating and a lil sad ("I love you just enough to hope you don't love me"), fitting in nicely with previous single "Baby Take My Acid" (featuring Penelope Scott!).
Skope : Bad Bad Hats announce 10th anniversary EP + new video
Today, beloved indie rock group Bad Bad Hats has announced the It Hurts EP (10th Anniversary Edition) due out January 27, 2023 via Bad Bad Hats/Afternoon Records. The new collection features the special remastered version of their debut It Hurts EP + demos of all 5 songs and marks the first time the debut EP will be available on vinyl, as well as being released digitally.
Toronto-Based Jazz Duo Alex Bird and Ewen Farncombe Explore Shades of Brooding on Stormy Album 'Songwriter '
From the heady feeling of being the only one awake at night, to the brooding at the end of a relationship, to the coziness of a rainy day, to the slithering sexiness of a night out on the town, Songwriter is a jazz album of deliciously dark tones and stormy sonic landscapes. It's the third album – available now – on which vocalist Alex Bird and pianist Ewen Farncombe combine their singular talents, and it reflects deeply on the full spectrum of human mood and the act of songwriting itself.