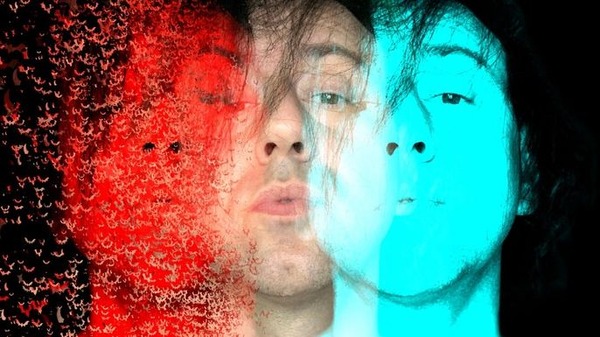 @skopemag news – tuesday – november 29, 2022 @ 6 pm est
@skopemag HQ – http://smarturl.it/skope
Dukwa shares bass-laced EP Matter of Time out now on Gudu Records
Florence-based DJ/producer Dukwa returns with his club-ready EP Matter of Time, out now [29th November 2022] on Gudu Records. The follow-up to driving bass-laced single 'Prune', the EP came to life during the creation of his new live set and signals a sonic evolution for the artist who finds himself moving into deeper, slightly darker territory.
Kala, the original Albanian festival returns for 2023
In 2018, Kala swept the European festival circuit by offering a dreamy blend of beach vacation and music festival, earning it a reputation as the new dance paradise and elevating Albania as a festival hotspot without a tent in sight. By delivering a full week of top-notch music, blissful beach days, and a cosy festival atmosphere on the sun-drenched beaches of the Albanian Riviera, Kala, now returns for its 4th event taking place from 31st – 7th June.
The festival schedule is made to allow for days to party, unwind, and explore the amazing surroundings. Kala offers something for everyone, from action-packed holiday fun to unusual extended sets by favourite DJs, to sun-soaked beach days and icy cocktails. All tickets include accommodation, which ranges from cosy beach huts to fancy 5* hotels, all at affordable prices. Tickets for a 7-day stay that includes lodging and a festival wristband start at a very affordable £269 / 310€ per person at the current tier.
Exotic Electronic Pop Producer Sindresu Shares 'Daydream' Single (FFO: Sam Feldt, Kygo, and Lost Frequencies)
Rising producer Sindresu will be sharing his recently released single 'Daydream' via Sindresu Records. The Norwegian musician has previously had his music signed to the Swedish-American record label LoudKult and featured on the YouTube Tastemaker channel and Indie label ChillYourMind. In addition, He has had three of his singles, 'Get Out of My Head', 'Sublime', and 'Weightless', appear on the popular YouTube channel MrRevillz, while on air his music has received spins on Norway's biggest radio station NRK P1 Radio. All in all, the accumulated support has helped him to reach just under 2 million streams across platforms.
Michael B Thomas releases new lo-fi indie-folk single "Berlin" via EADES' Bam Bam Records
Leeds based musician Michael B Thomas has released his second single "Berlin" via Bam Bam Records, produced by Eades band members Harry Jordan and Dan Clifford-Smith.
Written under the guise of someone going on their first holiday abroad, "Berlin" is a lush, whimsical indie-folk track, touching on themes of existentialism and the idea of life fulfilment; fading into focus pairing chugging acoustic guitars, soft synths and a bustling rhythm section.
CHRISTIAN KURIA RELEASES NEW EP 'SUSPENSION OF DISBELIEF'
On Suspension of Disbelief, Christian Kuria combines classic R&B elements with modern production, lending to his unique neo-soul sound. The six-song EP gives listeners a mellow, laid-back listening experience while allowing them a glimpse deeper into the often-overlooked complexities of relationships. Consisting of singles such as "Deep Green" and "Toroka" as well as one previously-unreleased track "Santorini," Suspension of Disbelief shows that Christian is a master of balancing cohesiveness and variety. See full tracklisting below.
VIDEO: Holly Henderson's psych-pop gem "The Planes"
With the release of new single "The Planes", Holly Henderson has announced that her second album, "The Walls", is finished, mastered, and on its way to the pressing plant for release in early 2023.
The long-awaited sophomore release from the UK alternative singer-songwriter brings a very different side to Holly's musicality and depth. While her debut album, "Monday Green" featured Holly's impressive rock guitar work and alternative pop anthem prowess, her new work shows a more introspective, and slightly more delicate side to her songcraft.
Kenzo Balla Keeps His Eyes Dry in "No Sympathy" Video
Bursting out of NYC with the explosiveness of an elite edge rusher, Kenzo Balla is applying pressure on his mission to run up a sack. With his borough on his back like a last name on a jersey, Kenzo returns to share the new video for "No Sympathy" from his recent Mr. Ready To Blitz project. Over dizzying production from Spinback and Ron.Adg, Kenzo spits with a game-ready fury on "No Sympathy," delivering each cautionary flex with a hard-nosed intensity: "Ballin' on n****s, I ain't talking scrimmage."
Jess Kallen Shares "A Garden Bed of Thistle Weeds" Single via New Professor
Jess Kallen steps out today with "A Garden Bed of Thistle Weeds," the 26-year-old guitar wiz's first single from a debut album expected in Spring of 2023. Kallen – who has been spotted as a sideperson on tours with Alex Lahey, Rosie Tucker, even the occasional show with Olivia Rodrigo – offers up thoughtfully arranged folkish-rock that navigates grief, rage, and love with raucous urgency and whimsical charm, for fans of Phoebe Bridgers, Indigo De Souza and Haley Henderickx.
Joe Henry Announces New Album "All The Eye Can See"
In a career spanning more than 30 years, three-time Grammy winner Joe Henry has left an indelible and unique imprint on American popular music. Known for his exploration of the human experience, Henry is a hyper- literate storyteller, by turns dark, devastating, and hopeful.
The WAEVE (Graham Coxon & Rose Elinor Dougall) Share New Single / Debut Album Out Feb 3
Graham Coxon and Rose Elinor Dougall said that "Kill Me Again" "explores the feeling of non being or the sensation of shape shifting during intense pleasure, the battle of light to exist within the universe as it becomes increasingly influenced by dark forces. It's a celebration of sexual agency and the power generated by the physical merging of entities, the power that brings into being and how it will overcome evil…."
Hot Chip Share New Video For "Broken"
August saw the release of Hot Chip's acclaimed sixth album Freakout/Release while September saw the band play to nearly 20,000 fans in their hometown across their 4-night residency at London's Brixton Academy. Today, Hot Chip are pleased to share the new video and several remixes for album cut "Broken." Amidst a bright backdrop and a beaming chorus, "Broken" finds Taylor emotively exploring the feeling of defeat, as well as how the people around us help put ourselves back together. "Sometimes you see friends who are really struggling with things in their lives," he explains, "and you feel empathy for what they're going through. We can all relate to the feeling of being broken down by things."
Future Is #1 With Pandora Listeners on Top Thumb Hundred for 2022
In addition to his #1 track, Future makes the Top Thumb Hundred of 2022 with the track "Worst Day" at #86. He also appears on hits such as "Me or Sum" (feat. Future & Lil Baby) by Nardo Wick at # 56; "pushin P" (feat. Young Thug) by Gunna & Future at #62; and "BEAUTIFUL" (feat. Future & SZA) by DJ Khaled at #73. The rapper earned his heavy presence on the year-end list by effortlessly flowing through different subgenres of Hip Hop and successfully collaborating with his chart-topping peers.
Metal Masters DELAIN Announce New Album, "Dark Waters" & Unveil Brand New Single "Beneath"
Setting off into a new era, metal greats DELAIN have recently returned with a new line up, impressively proving that they are stronger than any machine with their standalone single "The Quest and The Curse". Fuelled by massive support and enthusiasm all around the globe, the multi-million streaming leading outfit now finally sets the stage for their eagerly awaited next studio album, entitled Dark Waters, out February 10, 2023 via Napalm Records.
Deströyer 666 Streams New Album in Full Ahead of Release
Black thrash outlaws DESTRÖYER 666 will be releasing its sixth studio album, 'Never Surrender,' this Friday, December 2 via Season of Mist! The band is now streaming the offering in its entirety ahead of Friday's release.
Phil Firetog Trio & Co. Rings In The Holiday Season With "Long Island Christmas Eve"
Alternative acoustic rock band, Phil Firetog Trio & Co., has released their merry and bright new single, "Long Island Christmas Eve." Blending comforting acoustics, a cheerful beat, and personal, storytelling lyricism, the track has listeners reminiscing on their own family's holiday traditions. "Long Island Christmas Eve" is available now on all streaming platforms.
Stream Plaid's new remix of "Dissolved" by Gone To Color feat. Martina Topley-Bird
Gone To Color (GTC) is the rock/electronic duo Tyler Bradley Walker and Matt Heim. They met at the Cincinnati Conservatory of Music in 2004, and in 2010, began collaborating while pursuing doctorates in music composition. They began creating their debut album in 2013 with recording sessions at John McEntire's Soma Electronic Music Studios in Chicago accompanied by Brian Deck (Modest Mouse / Grandaddy), who eventually co-produced the debut. They also recorded at studios in Chicago, Nashville, and in Atlanta.
poptropicaslutz! & Magnolia Park Collab On New Single "catastrophe"
Long Island based hyper-punk duo, poptropicaslutz!, share a new single titled "catastrophe" with Epitaph labelmates Magnolia Park. Produced by Lucky West (DREAMERS, Weathers) and Morgoth (Polyphia, JuiceWrld), the Gen-Z musicians come together for an intersection of hyper-pop and easy-core, supported by a shared pop sensibility.
Breakdowns And Progressive Metal Intertwine in THE WRING's "From Mars" ft. Marco Minnemann Off "Spectra"
Canada's The Wring is gearing up to release a third album next month, which is an expansive progressive metal offering that gives plenty of attention to different styles, making it diverse enough for metalheads of all kinds. The band was brought together by solo artist Don Dewulf, who has enlisted an impressive group of professional musicians that includes Marco Minnemann (The Aristocrats), Chandler Mogel, Reggie Hache, and Isamu McGregor to bring the project to life. Now, there is a third single "From Mars" available that will show another side of the album "Spectra". Dewulf comments on the single:
Canada's The Wring gears up for 3rd album with new single From Mars
Unarmed (It Prevails Etc) Release Debut Single "The Perfect Summer"
Unarmed, a new project from current and former members of It Prevails and American Me etc have announced their debut single "The Perfect Summer". The post hardcore tinged effort blends elements of past projects and early influences with a reimagined vocal approach from singer Ian Fike (also of It Prevails). The band is putting the final touches on their debut EP It's Like That, which was produced by Ryan Furlott (It Prevails, MxPx) and mastered by Mike Kalajian (A Day To Remember, Hopesfall).
NEW RELEASE | Samir Guerrero Releases New Single "Luna"
The song speaks of admiration for a goddess whose beauty is so overwhelming that she resembles the moon itself. Thanks to its rhythm, "Luna" is a perfect single for dancing, listening, dedicating, and for inspiring each one of its listeners. "Luna, besarte se siente ir a la Luna." "Luna, kissing you feels like going to the moon."
M. Byrd releases "Over You / Over Me" via Nettwerk Music Group
Germany based artist M. Byrd releases his new song "Over You / Over Me" via Nettwerk Music Group. On the track, M. Byrd's vocals soothe over a vibrant and vital soundscape colored in broad strokes of strings.
OMAH LAY RELEASES ARTFUL AND STRIKING MUSIC VIDEO FOR NEW SINGLE "soso"
On the track, nimbly plucked guitar underscores a hypnotic chant as he delivers emotionally charged verses. The visual reflects the song's arresting energy with stunning imagery and mystical symbolism. African dancers douse Omah Lay with colorful paint as they encircle him in an eloquently choreographed motion. The clip jumps between moments of performance and prayer, moving to a tribal bounce punctuated by handclaps and natural percussion. Its kaleidoscope flow ultimately syncs up with the song in
heavenly fashion.
Dylan Sinclair Recruits Joyce Wrice for Cinematic "Never" Visual
Dubbed an "R&B king in the making" (Complex), touted as a "leading voice reshaping Toronto's R&B sound" (CBC Radio), and hailed as an R&B artist to watch by Apple Music, the 21-year-old R&B singer-songwriter Dylan Sinclair cemented himself as one of the genre's most promising up-and-coming stars with the release of his breakout EP No Longer in the Suburbs that highlighted the Filipino-Guyanese artist stepping into his own as he transitioned from teenager to young adult – all while remaining grounded, authentic, and aware that this is just the beginning.
Today L.T. Leif shares poignant unique single "Pass Back Through" FFO Yeah Yeah Yeahs
Leif had just gone through a painful loss before writing this song, and it was dredging up their unresolved issues from the past. They were struck by the harsh way that lessons seem to repeat themselves ad nauseam, reformatting themselves but coming at you over and over. "Pass Back Through" is an image of endurance that is flexible and moving: you still have a life to live. That path you're walking isn't linear – sometimes it's all circles, and that's ok.
Shane Owens' Lyric Video For "Nothing Compares To Christmas" Is Available Now
Shane Owens delivers his rich, distinctive vocals and sets the stage for the holidays with a new lyric video for his popular Christmas single, "Nothing Compares to Christmas," which was premiered by Scenes Sessions. Co-written by Owens and Galen Griffin, the song was recorded at Nashville's legendary County Q Productions and produced by Nick "Ace" Lutz. This tune reminds all that nothing compares to the cheer and charisma of the Christmas season; and this year, we all could use a bit more cheer! "Nothing Compares To Christmas" is available to download and stream on all digital services.
El proyecto alemán de rock experimental Screaming Bones lanza nuevo álbum "And it'll all be good"
"And it'll all be good" es el lanzamiento más reciente del proyecto de Mike Screaming Bones, que lleva al oyente aún más adentro de la madriguera del conejo de los paisajes sonoros psicodélicos, dulces tonos hipnóticos de flauta y pesados ​​riffs de guitarra.
Indie Duo Down With Space Share New Single "Nostalgia Knows Best"
"Nostalgia Knows Best" is their bouncy new single about embracing the past and looking to the future. Things change, people come, people go, but in the end it's not really that different; life goes on and it's all good. We figure it out.
HOLYROLLER Announce New Shows For February 2023
North Carolina heavy rockers HOLYROLLER have a string of show dates planned for February 2023, with GOOD GOOD GRIEF, DOOMSDAY PROFIT and BOOK OF WYRMS and MNRVA. They will be supporting their latest album, Swimming Witches, which was released earlier this year.
Balmain bridges metal, industrial and post hardcore on new single "The Night of 1972"
Balmain bridges an industrial/metal/gothic/post hardcore vibe with influences ranging from The Cure/Depeche Mode, to Bring Me The Horizon and Deftones. Originally based out of Sydney, Australia; Balmain now releases music out of Ottawa, Canada.
The newest single "The Night of 1972" is now out and available on all streaming plataforms. Balmain plans on a full lenght release towards the end of 2022. With a post hardcore and modern metal and with good melodies, the song can be heard in the following link.