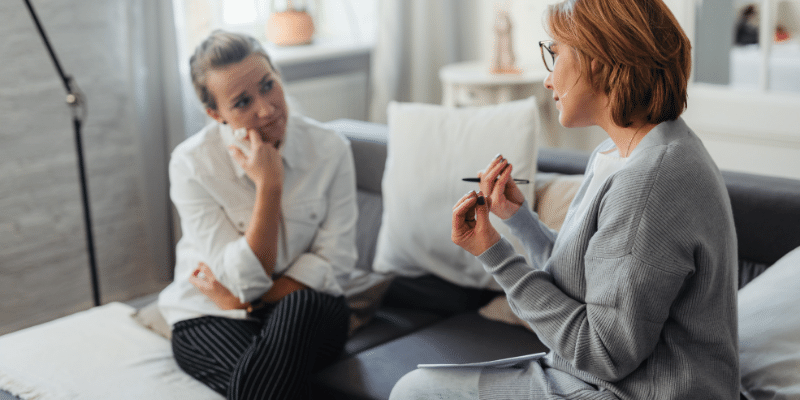 No matter for what reason you have considered therapy, finding the right therapist is the first challenge you have to overcome. Only the right therapist can help you improve your mental health and achieve your therapeutic goals. It is possible that there may not be many credible options in your area or you do not feel a connection with the ones you meet. 
Even if there are dozens of options, it is still overwhelming to find a good fit. You need to find a therapist like a professional from Kip Therapy whom you are comfortable sharing your traumas with, someone who understands your counseling goals.
Begin Your Search 
To get the ball rolling, ask people that you trust to recommend a therapist that would be a good match. Do not rely solely on the referrals as you may have different counseling needs and goals than the person you are asking.I usually try to find my near by searching psychologist in Brisbane.
In addition, many schools provide counseling to students and employees can benefit from workplace wellness programs. Ask your primary care physician to recommend a therapist that would be suitable for you.
Explore searchable databases of qualified therapists by entering your zip code to get a list of local therapists. Moreover, there are many organizations, for instance, the National Eating Disorders Association, the Anxiety and Depression Association of America, and the National Center For PTSD that help patients find a specialized therapist.
Check Credentials and Experience 
It is important to check the credentials and years of experience to know that you are dealing with a legit therapist, not a life coach or a psychiatrist. Start filtering the list of local counselors you have compiled based on your counseling goals, cultural background, age group, and insurance provider. 
Cultural Background 
Only a few people understand the importance of finding a culturally competent therapist. A therapist who shares a similar cultural background, values, and religion will understand the patients better and the problem they are facing. 
It is extremely frustrating to explain and educate the therapist about the cultural background. The patient and culturally competent providers may share certain experiences and have enhanced mutual understanding essential for building trust and relationships.
Request For Introductory Call 
Once you have narrowed down the list of therapists, email them for an introductory call or an in-person session. Many therapists allow a 10-minute call before the first session, make sure to ask all the important questions. Write questions on paper or in the notes app that you intend to ask during the introductory session.
A patient can ask them about their experiences, area of expertise, accepted insurance plan, and the kind of treatment they would recommend for the issue on hand.
Choose the Right Therapist 
At the end of the introductory session, you would have a clear idea of which therapist made you feel heard and hopeful that things will change for the better. Choose the right therapist that has outlined an effective treatment plan and strategies to reach your goals.
It should be noted that a therapist alone can not fix your life, you have to make an effort to change and improve your mental health.