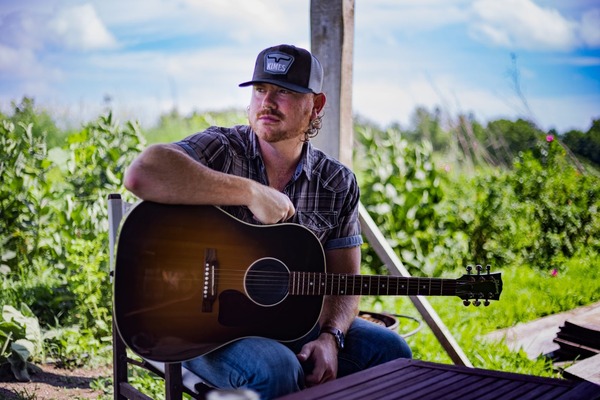 @skopemag news – friday – november 25, 2022 @ 8 pm est
@skopemag HQ – http://smarturl.it/skope
"Auburn" the new video single from Motive Black (AFM Records) drops on Black Friday
Opening up about the central subject matter of her debut record with Motive Black, front woman Elana Justin says "'Auburn' is a song that means a lot to me. It means so much that I was almost hesitant to put it out. I lost my sister to her battle with addiction. She was one of the smartest women I will ever know. She was a straight-A student who aspired to be a doctor. Addiction does not discriminate. I am angry that she will never realize her dreams. This song is about loss, struggle, rage, but mostly it's about missing my sister and all of her potential. I will never laugh with anyone like I did with Mia. We need to end the stigma associated with addiction. People are meant to be loved, not judged. I miss Mia every day, and I will for my whole life."
Israel's Twisted Mind Presents A Fiery New Brand of Happy Metal With New EP "From Slave To Prophet"
Twisted Mind is an eclectic metal band influenced by a kaleidoscope of musicians that have inspired guitarist Dan Saliman, an Israeli musician of Yemenite and Moroccan-based heritage who grew up in a home where oriental music was frequently played. He formed the band in 2017 and in December, will have their debut album "From Slave To Prophet" ready to delight open-minded listeners around the world. The first single "Walked Through Hell", captures the true essence of the band who shot the video in one night. They share their thoughts on the record and how they came up with the concept name:
Crying Day Care Choir collaborate with UK Artist Damien Hirst and his project 'The Currency'
With Damien Hirst's permission the work began in September. Damien Hirst's artwork 'Give Me Something' will act as album cover for the release. The world-famous artist however is no stranger to the concept of making album art with his latest involvement being in Drake's 'Certified Loverboy' from 2021.
Jabee Pays Homage to Mos Def and Talib Kweli on "Black Star" Produced by Conductor Williams (Premiered Today on FLOOD)
Jabee Williams is an Emmy Award-winning rapper from Oklahoma City whose music, according to Chuck D. from Public Enemy, "has the potential to change the world." The decorated lyricist has toured with Run The Jewels and Murs, and has been featured on Sway in the Morning, MTV, XXL, Complex, The Source and Vibe. In 2020, Jabee released his full-length album This World Is So Fragile and Cruel I'm Glad I Got You which debuted at #3 on the iTunes Hip Hop chart, and #37 overall on iTunes. The album was released during the summer of 2020, during peak COVID-19 limitations, but was widely received locally and nationally.
M. Byrd Releases New Track and Lyric Video for "Over You / Over Me" 
M. Byrd's balmy vocals soothe over a vibrant and vital soundscape colored in broad strokes of strings in "Over You / Over Me." "I dreamt there were snakes all over my apartment," he admits. "A snake is a symbol for drastic change in your life and you're repressing it. There's a lot of change for me. I'm starting to be a full-time musician. There's still a pandemic. I tried to dress up this darkness nicely."
Progressive Dub & Psychedelic Grooves // New Album
DUB ZOO is a unique, genre-bending musical collective, formed and performed by a group of musicians who all share a passion for improvisation. Based on the Sunshine Coast of Australia, DUB ZOO formed as an experimental collaboration, exploring the idea that live improvisation can be an immersive and transformative experience for both the player and the listener.
Anthemic alt-rock trio Verra Cruz // Kerrang! Favourite
Verra Cruz form the British alt-rock infused musical project of trio Marc James (guitar/lap steel/vocals), Henry Cross (bass) & Jimmy Cooke (drums). Known for their hard-hitting anthems and signature lap steel guitar, of which they stumbled upon in a small boutique guitar shop in Memphis, TN, the three-piece band have been creating mighty, raucous tracks, laced with spiritual and personal themes. The band admits, "We're not afraid to sing out about injustice in the world."
For Skope: Nicky Romero returns to melodic progressive with new single with DubVision (out now)
SOEN To Reissue First Two Albums, 'Cognitive' & 'Tellurian', via Silver Lining Music on January 27, 2023
SOEN, the dynamic, mercurial, and titanic Swedish progressive metal supergroup, have decided to re-release their first two albums, Cognitive and Tellurian, via Silver Lining Music on January 27, 2023 – reviving these benchmark steps in the band's progression.
"Not Forget The Love" by Marcus Rezak
The single from Marcus Rezak featuring members of Trey Anastasio Band, Twiddle, Leftover Salmon, and background vocals by Melly Frances, have come together to record a brand new original by Marcus Rezak, "Not Forget The Love". The jam / alt rock anthem was recorded in Boulder, CO at Violet Recording Studios with engineer Chris Wright in early 2022 at the height of the pandemic. The song was recorded after a multi-night run of shows with Rezak, Lawton, and Gubb which encompasses the joy of making music and sharing the love with everyone.
for Skope: Indie artist Ashton Adams, producer for Idris Elba, returns with new house single "Action" (out now)
For Skope: BLVD. releases FIFA-approved World Cup-themed album incl. Guaynaa, R. City, Dylan Fuentes, more (out now)
Ryan Langdon Releases Earnest and Motivational Country Single, "Friends Don't Let Friends"
The earnest, guitar-led track features Langdon's rich baritone, creating a warm and supportive full band atmosphere.
"I've been told in the past to stay away from writing 'bro country,'" says Langdon. "But the reality is, us guys go through stuff too, so I felt like this song was a clever way to reach that group and help pick up my fellow bros who might be feeling a bit hopeless."
Feature "Friends Don't Let Friends" via Skope Mag!
Singer-Songwriter VIVIAN GREEN Releases New Holiday EP, "SPREAD THE LOVE"
"SPREAD THE LOVE", is the lead single from the 5-song EP, by the same title. The song was written by Vivian Green and produced by Kwame'. "While I didn't grow up celebrating Christmas, I've always loved the euphoric melodies and freedoms in the song structure of holiday music. I am a songwriter and that means I essentially should be able to write about anything. When writing "Spread the Love" I was intentional about including the three cultural holidays of the season because it hasn't been done enough. There's something beautiful about acknowledging different cultures in one space. I truly enjoyed assisting in helping to energize someone else's story in the film "Holiday Hideaway", and as bonus, I'm excited to release this EP," mentions Vivian Green.
Iconic Canadian Singer/Songwriter Lisa Hartt Releases Heartwrenching "Don't Tell Me How I Feel" Ahead Of 'Arrival' EP
Lisa Hartt lays every single emotion on the table with her new heartfelt EP 'Arrival'. Landing on January 2023, this EP is forty years in the making. Drawing on every raw emotion, Lisa has produced a storytelling masterpiece that delivers the themes of health, mindfulness, body, and spirit. The first single, "Don't Tell Me How I Feel" will be released in November 2022.
Sultry Rock "Blackest Friday" by Lone Wild OUT NOW
Vancouver's HUNTING GIANTS' New Video "Among Thieves" Is A Strong Message About Addiction's Destructive Nature + New Album "Mythos" Out Now!
Canada's Hunting Giants are sharing their next lyric video for the track "Among Thieves" off their latest album "Mythos" released this past September. The song hits close to home as their hometown of Vancouver, BC has been a focal point of the opioid crisis in their country.