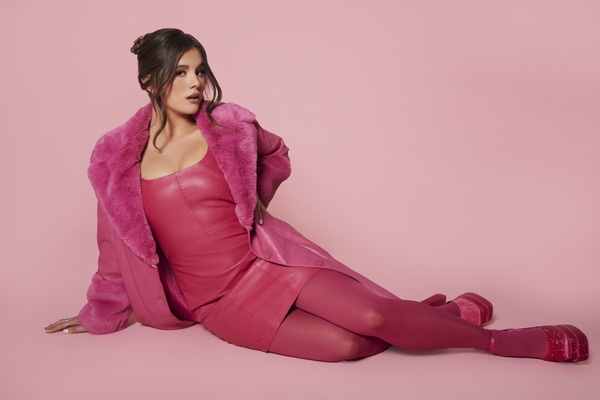 @skopemag news – firday – november 25, 2022 @ 9 am est
@skopemag HQ – http://smarturl.it/skope
Alternative/metal/screamo/rock power-trio The Third Project unveiled new single + music video "Cassandra"
A three piece band from France. A drummer and a guitarist that screams like hell. And a bassist. Indeed… Live shows a very extremes, in both ways: whispers turns into storm, destroyed by the strength of a heavy powerful rock : The Third Project (alternative-metal/screamo/rock) is currently planning to release its debut album early 2023.
Rapid-rising rapper TUG8IGHT unleashes new track and visuals to "Durk & Von"
Unveiling a genuine passion for his craft, the 20-year-old musician has been building his distinctive sound over the last five years, combining his unique flow and endless wordplay, the musician showcases talents in intricate song writing, supported by a vigorous delivery.
Pure Assassins: 'Silent Movie Style' video
Like with the track Questions itself, when coming up with a video concept we wanted to play with the idea of there not always being answers to life's Questions. We wanted the video to have a comedy angle to it, so the whole thing didn't become too serious and was fun to make. We talked about using a paper cootie catcher/chatterbox/fortune teller toy but settled on the Magic 8 Ball as the main focus of the story. We all love 30s silent movies, Buster Keaton, Charlie Chaplin, Harold Lloyd etc. and felt it was a theme we could pull off with the tools we had available.
CASSA JACKSON SHARES HER NEW SINGLE 'RIGHT GIRL, WRONG GUY' & ON TOUR WITH BLUE NEXT MONTH
Vocal powerhouse Cassa Jackson is your go-to singer-songwriter for relatable, sassy songs about relationships. Her self-released songs, including 'Suits U' and 'Parallel Universe', have so far exceeded 11 million streams, leading to nominations at the AIM Awards (Best Live Performer) and America's iHeartRadio Awards (TikTok Songwriter of the Year), as well as huge support shows with JLS and The Jacksons, plus a sold-out headline gig at London's Omeara.
ROWSIE treat Christmas with realism in "Christmas In Soho"!
"Christmas In Soho" by Rowsie is a story of love, loss and goat-head rings during the Christmas season, with the band delivering a solid rock'n'roll track to drive it all home…
FE SALOMON — Releases New Single: "Interstate 10" || + Debut Solo Album: 'Living Rooms' Out 27 January
Worlds away from the twisted Middle England countryside Fe Salomon tapped into on earlier release "Quintessential England", "Interstate 10" transports listeners to the endless metropolis of the United States.
Danish DIY artist LINN shares new single "Okay, Sister"
Today, Danish DIY artist LINN returns with the release of her new single "Okay, Sister" and the announcement of her new EP "Femte Dimension", which is out 19th January.
Moli Shares Her Take On Westlife's 'Fool Again'
Fresh off the heels of her timeless 1970s-inspired breakup song 'Crying In The Swimming Pool', Berlin-based solo artist Moli (born Molly Irvine) wraps up 2022 in style with a cover of 'Fool Again' off the 1999 multi-platinum selling debut album by none other than the quintessential boy band Westlife. A version performed live at the Denniz Pop Awards back in September, Moli puts her very own Gen-Z spin on the song written and recorded by legendary Cheiron Productions in Stockholm, a company with substantial musical pedigree credited for a string of hits by Backstreet Boys, Boyzone, NSYNC, and Britney Spears during the late 90s and early 2000s.
Mazey Haze channels Italian film scores and French New Wave on bossa nova flavoured "I Feel Like a Child"
Indie-rock rising talent Mazey Haze has announced her new EP 'Back to the Start' will be released on 7th April 2023 via LUSTRE. The EP announcement coincides with the release of its second single "I Feel Like a Child", quickly following a string of European tour dates supporting Paolo Nutini and Feng Suave.
Top New Song // SOMOH – "I Know You Care"
London's SOMOH impresses once more on her sophomore single 'I Know You Care' further cementing herself as an artist worth keeping an eye on throughout 2023 with her brilliant debut EP 'A Plan To Get Home' being a stunning piece of work out in the first quarter.
French Doom Sludgers AZKEN AUZI sign with ARGONAUTA Records; new single I HATE YOU now streaming
Hailing from Toulon, France, Sludge Doom force AZKEN AUZI announces the signing with Italian powerhouse label Argonauta Records.
It was in the Spring of 2021 that Ludo, Laurent &Fred decided to explore an even darker and more tormented side to their understanding of music, emerging out of the remnants of MANIAC (death metal) and TOM IS FAT (noisy rock), AZKEN AUZI combines doom/sludge but also more atmospheric passages.
Verse Simmonds – "Wide Open"
Pånnivågn – Evig kaos – Huge, no-excuses, larger-than-life friggin' rock 'n roll from the middle of Norway!
Pånnivågn is a hard rock band based in the cities of Steinkjer and Trondheim, Norway. The band was founded in 2003 in Follafoss, Steinkjer. The band members were childhood friends with a common interest in rock music. In the beginning they were a Nu-Metal band, but over the years they have moved towards the alternative rock scene, with influences from both punk rock, metal and pop music. The first album "Sle dæ beinntj ned" was released in 2006 and the album "Mellom alt og ingenting" was released in 2012. After their second album was released, they decided to take a break. After almost a decade-long hiatus, the band made a comeback last summer. Now the band is back with their third album: "Evig kaos" (English: Eternal Chaos). Pånnivågn in 2022 can be described as stadium rock with massive guitars, Norwegian lyrics and sing-along choruses.
DAN BE releases House tune 'Rolla' via Slow Supermarket
Dan Be follows up ethereal breaks odyssey 'Bliss' – his return to Slow Supermarket – with the other side of the coin, the all-out feel-good house viber 'Rolla'. Dan's trademark luscious chords and solid rhythms are supported by euphoric Senegalese Fuuta vocals, and a screeching electro lead line – This Rolla is for the late-night set.
Introducing French Canadian chanteuse Flo Kwassi
Written and composed by Flo, produced by K33lan (Bruno Mars, Kelly Rowland, Eminem) and mastered by Harris Newman (Wolf Parade, Chet Faker), 'Monsters' is an exquisite alternative pop offering with moody R&B/Soul sensibilities, which I hope you like.
NEW MUSIC: Bold Band Mellor Releases 'Meet Me By The Ocean' Video (FFO: Arctic Monkeys, Foals, The White Stripes.)
Fearless UK band Mellor has shared a live performance video of their previously released single 'Meet Me By The Ocean', which is taken from their recently released debut album Problematic Passions via Triple B Records. Notably, the video was premiered by Substream Magazine. A growing rock force in the UK, the band has received spins from BBC Introducing Berkshire, BBC Radio 1's Abbie McCarthy, and BBC 6 Music's Tom Robinson.
Exploratory Producer Zeb Samuels Releases 'Moth To Your Flame' (FFO: Atticus Ross, Brian Eno, and Plaid.)
JESSICA WILDE is thinking of 'Kissing My Best Friend' on new deep pop single!
Through her brutal honesty, sharp witted lyricism and evocative singing vocals, 'Kissing My Best Friend' is a journey into the depths of Wilde's mind, holding us on the edge of our seat with a cinematic musical backdrop and South London grit as she's… 'Thinking of Kissing her best friend'.
Alex Exists Shares Sentimental Yet Sassy Holiday Single "Never Christmas Without You"
Founding member of rock bands The Ruby Spirit and The Nursery, Alex Pulec is now launching a solo project as Alex Exists. The Slavic-Canadian musician and producer writes music that sounds like a free wheeling explosion of the maximalist side rock, pop and neo glam music. Residing in Toronto, Alex owns a creative production studio where, in addition to recording his own music, he is involved in music composition, video production and mixed media.
Karen Myatt releases video for Death Letter Blues!
Ché Aimee Dorval Shares New Single + Video LOVELESS
Vancouver musician Ché Aimee Dorval shares 'Loveless', the third single to be taken from her forthcoming album The Crowned, which is set for release on January 19th, 2023.
"Loveless is about giving your love over quickly and readily," says Ché. "Loving without the expectation of having it returned. I think it's honourable to give over love easily to anyone, even with the dangers that can come from that. Maybe it's not even a choice. Maybe you either acknowledge your love or you don't, but it's there either way. This song explores the feeling of being compelled to love a person who has nothing to give in return."
Neon Bloom Singer Jen Simpson Steps Out As Kit Vale For Solo Project
Depuration: Release New Video 'Refuse to Reset'
Brisbane 5 piece metal band Depuration have released their latest single and video for the track "Refuse To Rest". The track follows the release of their debut EP "Dissolution" which Metal-Roos stated in their review "…is a solid debut worthy of any headbanger's attention".
Ulf Nilsson releases new single 'Lost Each Other'
Triple platinum-, The Voice winning-, Swedish singer and songwriter Ulf "The Wolf" Nilsson delivers a soulful mix of rock and pop all dressed in modern-day clothing, sometimes adding a dash of heartland rock/blues and always with strong melodies and lyrics often rooted in his own life.
Freedo & Raphaella link up on new single 'Enough'
Freedo and Raphaella have come together on their new single 'Enough', out today on Lift Me Up Records.
Pairing pumping dance-pop beats with Raphaella's scintillating vocals, 'Enough' is a track destined to make a big impact on charts and dance floors alike.
Salvatore Ganacci releases debut album Culturally Appropriate
A 15-track LP, Culturally Appropriate is Ganacci's largest and most complete body of work to date. Weaving in a variety of influences stemming from his childhood and his later turn as a world touring artist, Culturally Appropriate is a melting pot of high-energy house, self-deprecating comedy, and irresistible harmonies. The project is characterised by a slew of star-studded collaborations, most prominently on 'Let You Do This', a joint release with Swedish House Mafia icons Sebastian Ingrosso and Steve Angello recording under their Buy Now alias. A vibrant, disco-infused house jam released as the first record from the album in September.
Alt-Rock Band 'Bugeye' Tackles Bullying In Latest Single 'Signs & Exits'
Anthem of Self-Reflection & Gratitude "Thank Myself"
Capo Corleone is an international recording artist and music executive based out of Los Angeles. As the CEO of the highly successful C2 Management and founder and former CEO of Tree4ort Records, his musical endeavors shine bright. The alternative hip-hop artist has solidly embossed himself in global success, honing his international collaboration and artist development like no other.
The VANNS hit hard with commanding & honest new single 'Haunted'
The VANNS have returned with a final, reflective track to round out 2022, with the driving & animated 'Haunted'; a celebration of a prolific year of touring & following up previous single 'Making It Out Alive'. Working again with The Music Farm's (Midnight Oil, Cold Chisel) Chris Collins (Skeggs, Middle Kids), the band tracked 'Haunted' in the same session as 'Making It Out Alive' deep in the hinterlands of Byron Bay, with this the zealous & fiery accompaniment to its' predecessor.
Charlie Gradon returns with brand new single 'Black + White'
The return of Sydney singer-songwriter Charlie Gradon is a welcome one, as music fans move through into a summer of new music. His music to date has encompassed a vast range of influences, yet what threads them together is a rich knack for songwriting and individualistic style.
BUZZING ANTI-POP CREATIVE GROUPTHINK SHARES DEFIANT NEW SONG "GROUPIE"
The new single is an ode to late 00's indie rock that highlights Groupthink's infectious melodies and hooks with an appreciation for distortion. He's blending genres and pushing boundaries by combining garage rock motifs with sweet, sultry R&B structures and melodies. Groupie is a cheeky stoner pop song about being in love with someone who is a rockstar.
SYLVETTE — Release Exceptional Third Album: 'Single Thread' Today
Staking their place as one of the most prolific and intriguing bands on the Manchester underground scene, new album 'Single Thread' unearths a completely new side to the group. Born out of Charlie's personal struggles whilst caring for his disabled and terminally ill father, and the subsequent loss he experienced during lockdown, Sylvette have shed their fantastical and dramatic sound to make way for a deeply personal and intimately honest kind of songwriting.
Canadian Punk Rockers Isolated Earthlings Release "Crib" Single
The album was recorded, in Edmonton by Rob Lawless who recorded the latest Dayglo Abortions album , "Hate Speech". Blind Marc plays the drums, bass and the vocals. The guitar tracks are played by Mike Caton, Who has been a guitar player in the Edmonton punk and metal scene since the late 80s. Mike played in bands, Zero Tolerance, The Boozehounds and Broken Nose. Zero Tolerance opened up for Buncha Fuckin Goofs and Random Killing, from Toronto in the late 80s andearly 90s in Edmonton. They opened up for Nirvana in April 91 in Edmonton at the Bronx there was 30 people at the show and they were all there to see Zero Tolerance. Then six months later Nevermind was released and Nirvana were playing stadiums. Also Neil Calliou from Edmonton on second guitar. Neil played in a death metal band in the 90s called Putrefaction. They used to open for all the local Edmonton thrash metal bands like Disciples of Power and Malignant Growth. They opened up for Gore Guts at one show and Cryptopsy and another show in Edmonton in the early 90s. Mike Jak, one of the guitar players for the Dayglos since the mid 80s, also plays guest guitar on a few tracks. Blind Marc's nephew Nolan Branch, plays banjo and guitar solo on a couple tracks. The album is a comedy album with some punk rock/rock 'n' roll songs to fill in the blanks.. The first single 21st-century is all about pining for the good old days before social media and cell phones took over our life. The cover art was drawn by Dustin Jak Schwam.
Exclusive: Isolated Earthlings Share "Crib" From Upcoming Self Titled Album
LITTLE TEALEIF releases 'Charcoal' EP + new video!
Out 18th November on indie label Not Saints, Little Tealeif's new single 'Pedestal People' is a brooding earworm of a debut. Taken from the forthcoming EP 'Charcoal' (out 25th November) Little Tealeif blends elements of dance, rock, hip-hop, and pop with the mastery of producers like Mark Ronson or Rick Rubin.
HUMOUR share video for "Jeans"
US producer Whitney Weiss returns with atmospheric new single 'The Best Way'
Rising US producer Whitney Weiss returns with the atmospheric new single, 'The Best Way' out the 18th November.
On 'The Best Way', the Paris-based producer leans into her penchant for atmospheric synths and mood-switching soundscapes laden in 80's nostalgia, as a spoken word vocal drives through the track in this ode to long nights spent on the dancefloor.
Hög sjö announces self-titled debut album
Hög sjö is the artist moniker of the esteemed Swedish producer, musician and songwriter Patrik Berger. He has been behind huge hits for the likes of Robyn, Charli XCX, Diana Ross, Tame Impala, Taylor Swift, Sigrid, Mura Masa, Icona Pop, Santigold, Lana Del Rey and many more.
PRIESTESS – London alt-pop artist – New Release – 25.11.22
SOFY – btw
ELI SMART SHARES HOTLY ANTICIPATED"ALOHA SOUL" EP
In Hawaiian culture, there is the phrase kani ka pila – the invitation to jam together in your backyard. Its essence is rooted to the Hawaiian spirit itself: the way that music and its easy sense of community are irrevocably bound together. There might be two or three guitars, a scattering of ukuleles, a homemade washtub pakini bass, and someone on spoons to hold down the rhythm – a spontaneous, freeform blend of instruments until the small hours of the morning. This is the energy Hawaiian-born singer-songwriter Eli Smart seeks to capture in his second EP, Aloha Soul.