Ismael Gabasau started his career as an artist a short time ago. In 2020, when the pandemic hit, his introspection about the meaningfulness of his life began and led to finding more reasons to make a move from science to his new path, abstract art. He was away from his family, living in Switzerland, when he started painting abstract art and one of his first pieces was a copper butterfly with a blue background. That painting was his way to express the sadness and lack of understanding about the death of his uncle in the middle of the pandemic. Those feelings and that painting made him write his first jazz song called "Sour and Sweet". It was produced along with other songs that are included in his first EP releasing soon (December, 2nd).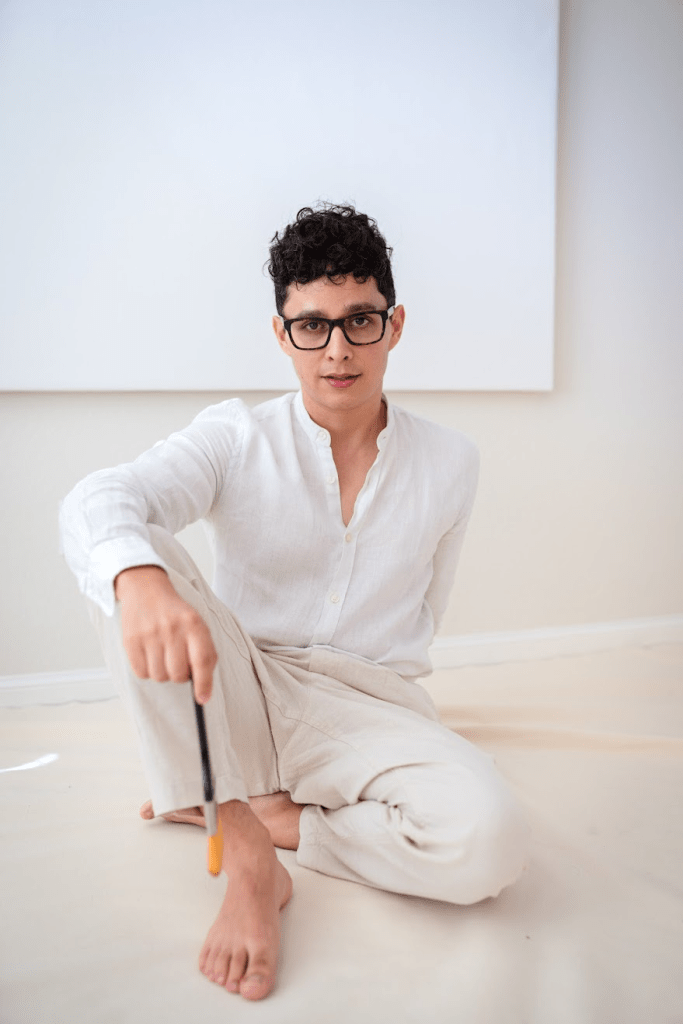 Ismael continued painting more often, always trying to find his style as an abstract artist. Throughout this process, he got another melody out of his head when he was connecting with his painting process. Then, he started writing the lyrics of his funky song "Canvas" in order to highlight the precise moment before any drop of paint touches the blank space. For Ismael Gabasau, the white canvas calls for self-awareness, introspection and inner stregth. The resulting painting, as abstract as it comes, will be a reflection of what is inside. Ismael finds painting as a way to connect profoundly with himself, recognize feelings, and understand old memories to inspire the songs he writes.
For the production of his first EP, "The Art of Seeing Through", Ismael worked with different producers from countries like Australia, Brazil, India, and Mexico through the plattform Soundbetter.com. 
Follow him on Instagram @ismaelgabasau