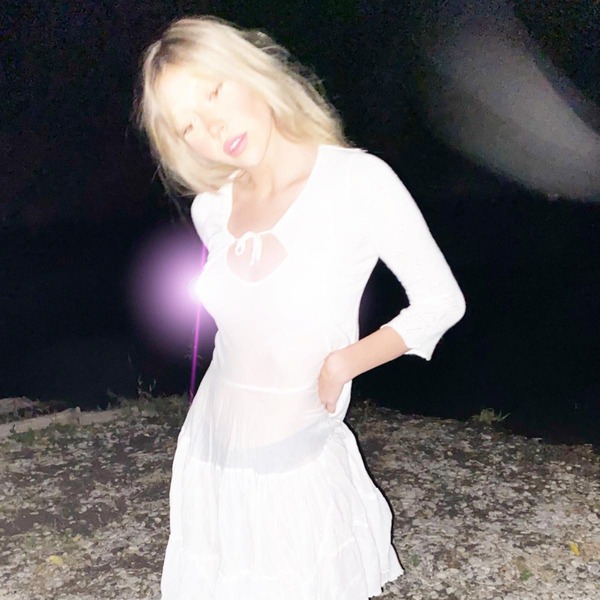 @skopemag news – wednesday – november 16, 2022 @ 10 am est
@skopemag HQ – http://smarturl.it/skope
LE JUNK — Evolves On New Single: "Some Monkeys" || Out Today
Upping the ante with his slick and seductive blend of sleazy disco-rock and glitzy electronica, "Some Monkeys" glints like a jagged shard of a cracked glitterball left abandoned under hazy lights. With arresting tongue-in-cheek lyrics that recall Lynks, and sticky, sensual grooves reminiscent of Confidence Man, the new track sees razor-sharp guitar licks clatter against hot and heady basslines and a flurry of synths.
JUICY J AND LEX LUGER DROP NEW PROJECT
Legendary rapper, producer, entrepreneur, and Academy Award winner Juicy J has a new collaborative album out today, Crypto Business, via Trippy Music with acclaimed producer Lex Luger. The new album features guest verses from Project Pat, Wiz Khalifa, Finesse 2 Tymes, Beat King, Lil Keke, Lxst Cxntury, Trey Drizzle, and LA Chat, and today J and Finesse 2 Tymes share a new video for "Be Careful," watch HERE.
Emiliana Torrini & The Colorist Orchestra Announce New Album Via Bella Union + Share Music Video For "Mikos"
Following their recent standalone single "Right Here", today Emiliana Torrini & The Colorist Orchestra announce the release of their new album Racing The Storm, out March 17th via Bella Union and available to preorder here. To accompany the announcement Emiliana Torrini & The Colorist Orchestra have shared a beautifully-shot black and white video for "Mikos", the album's atmospheric opening track. Commenting on the song Emiliana says: "When I am triggered by nice music, I see a movie happening in my mind. When writing that song I saw a girl in a school uniform standing at the edge of a harbor looking into a turquoise sea at the body of a girl. She hears the girl's mother behind her looking for her at the market. She turns to look and then walks away not saying a word about it." Watch the video HERE.
Rockshots Records – HIGHWAY QUEEN Shares Music Video "Get On Your Knees" Off New Album "Bitter Soul" Out Dec 2022
Rockshots Records will be releasing Finnish rockers Highway Queen's debut full-length "Bitter Soul" this coming December. The album is a collection of rock and metal songs with beautiful melodies, and strong riffs with heavy drums and bass. Each song shows the listener the stylistic versatility of the band.
Today, the band presents their second single "Getting On Your Knees" accompanied by a music video. The track is classic heavy metal to tell a story about revenge against someone who has betrayed you badly.
CROWNE ANNOUNCES NEW ALBUM "OPERATION PHOENIX" OUT JANUARY 27, 2023
Once again produced by Jona Tee (H.E.A.T., New Horizon), 'Operation Phoenix' sees the collective delivering a stunning tour-de-force of melodic hard rock with hints of metal influence mixed in.
Scott McMicken of Dr. Dog Forms New Band, Shares Track "Another One"
Scott McMicken thrives on switching things up. As a founding member of Philadelphia rock mainstays Dr. Dog, McMicken and his bandmates consistently explored new sounds and new ways of writing songs across 10 gleefully eclectic albums before their 2021 hiatus. While McMicken has always quietly released solo projects via cassette and vinyl on his own label Press On Records, he's now done something he's only done once before: start a band.
Godcaster Announces Self-Titled LP and Releases New Single, Headlining Philly and NYC this Weekend
Today the raging New York rock band Godcaster has announced their sophomore self-titled LP, out March 10th, 2023 on Ramp Local. The first track on the album and lead single "Diamond's Shining Face" finds the band metamorphosed into a harder, more devastating form. In this song we follow the titular David Diamond–an alter ego and foil of singer/guitarist Judson Kolk–on an overwhelming and nauseating descent into madness.
French pop-rock artist Laure Briard releases radiant bossa-nova infused music video, 'Ciel mer azur"
Following My Love Is Right and Ne pas trop rester bleue, Laure Briard shares a third single from her new album to be released in January, leaving behind the blues of melancholy to embrace the azure blue of the sky and the sea in a radiant tropical ballad. But what is this "other planet" to which she addresses the words: "You have conquered my heart / With your wildness / Your joy / Your music"?
Out Now: Indie pop trio Moxy The Band release debut album 'Dream Feeling'
The group's formation and songwriting finds its inspiration in adversity. Written in the midst of a life-altering epilepsy diagnosis and global pandemic, Dream Feeling is a survivor's reflection on the catastrophic loss of health, childhood, and even a child for whom the project was named. Front woman Amber DeLaRosa dances through each pulsating instrumental with her own lyrical stories of perseverance: "the process proved more difficult than I could imagine… and began to stand for holding onto the dream through the brutal, yet beautifully necessary lessons of life." Moxy the Band's debut record is a real-time account of finding creativity in hardship, all while laboring to build a state-of-the-art studio worthy of their first release.
Maddox Lim Releases Invigorating And Gentle New Single "Pick You Up"
At a meeting point between upbeat, delicate, and nostalgic, "Pick You Up" conveys the assurance and trust of being able to rely on someone through dark times and knowing that they have your back regardless of the circumstances. "It's hard to watch those you care about be sad and in pain," explains Lim. "I wanted to write a song to lift their spirits and let them know that no matter what happens, I will always be there for them and that things will eventually get better."
Casey Bishop Gets Festive with "Blue Christmas" Cover
17-year-old Florida-born singer Casey Bishop has shared her rendition of the timeless holiday song "Blue Christmas," most famously performed by Elvis Presley. The heartbreaking classic encapsulates how lonely the holiday season can be without the one(s) you love.
"Every year around Christmas time, my mom would always play Elvis' version of 'Blue Christmas,'" shares Casey. "I have loved this song since I was little because it reminds me of my mom."
Maz defiantly offers up her second single "Maybe Love"
As Maz sonically rips through her frustrations with hookup culture, the production stylings of fellow Utahn, Tyler Harris, and Still Woozy collaborators, Bobbing and Cole Williams help to annihilate the rule book of how to step by step craft a song that sticks. Maz is the first artist taking part in Early Rising's new distribution deal with Elektra.
Tennis announce new full-length; share first song
Acclaimed indie-pop duo Tennis has shared "One Night With The Valet," available now at all DSPs and streaming services.
Pop Sensation Alice Pisano – New Single
Introducing Italian-born, London-based, Alice Pisano, a rising star in the contemporary pop scene. Blessed with a uniquely warm and silky voice, Pisano has a natural ability for writing relatable, emotive songs that connect and since her debut in 2019, she has garnered a fantastic name for herself.
H. Hawkline announces details of Cate Le Bon-produced album & shares first single
H. Hawkline (Huw Evans) has today announced details of the release of his fifth album, Milk For Flowers which comes produced by Evans' longtime collaborator, Cate Le Bon. His most personal and confessional record to date, it's released on March 10, 2023 via Heavenly Recordings.
UK metallic hardcore band Mourning release Disenlightenment LP out now on Streets of Hate
UK metallic hardcore band Mourning have unleashed Disenlightenment, their new album out today on Streets of Hate. Mourning's mix of influences shine throughout the eight tracks on the album, drawing from '90s upstate New York metallic hardcore, UK death metal and Scandanavian black metal. There's plenty of heavy moments fixated on the band's substantial guitar work, but also moment's on reprieve that lean into more haunting territory. Tracks like "Cancer Incarnate" and "Desert Of The Spirit" are begging for some serious headbanging, while closer "Grievance Ascends" showcases the band's more technical abilities.
Fake Names Announce New Album 'Expendables,' Share New Single "Delete Myself"
Today, post-hardcore dream team – Fake Names – announce their second studio album, 'Expendables' for release on March 3rd, 2023 via Epitaph Records. The band is comprised of members Brian Baker (Minor Threat, Bad Religion, Dag Nasty), Michael Hampton (S.O.A., Embrace), Dennis Lyxzén (Refused, INVSN, The [International] Noise Conspiracy), Johnny Temple (Girls Against Boys, Soulside) and newest addition Brendan Canty (Fugazi, Rites of Spring). It's the latest exchange in a musical conversation that spans four decades, but instead of rehashing the past, 'Expendables' is a reinvention that sees the band dialing back the distortion and leaning into the melodies.
SYLVAINE Unveils New Music Video for "Everything Must Come to An End"
SYLVAINE comments on the video: "This song…. There's always at least one track on every album that resonates extremely deeply with me every time I revisit it in any way and 'Everything Must Come To An End' is definitely one of those on "Nova". It was the first song written for 'Nova' yet was somehow a prediction of what life would become shortly after. The whole album is colored by the emotions expressed in this specific track, especially regarding the impermanence of all. An emotionally heavy conclusion to an album that was awfully hard to make, 'Everything Must come To An End' is a track I'm not sure I'll ever be able to perform live, hence why I wanted to give people a chance to see some sort of performance of it. Director and creator William Lacalmontie captured a perfect, intimate balance between heartbreaking and heartwarming in this video, something I feel extremely grateful for. He managed to create a visual that perfectly embraces every aspect of this song."
WARLUNG: get instantly hooked on new "Vulture's Paradise" video
Houston's premium occult heavy rockers WARLUNG share their brand new "Vulture's Paradise" video on Doomed & Stoned, taken from their fourth studio album "Vulture's Paradise" out now on Heavy Psych Sounds.
Rodolphe Coster and Band Share New Single "Gilles Memory" via Stereo Embers
Ten days ahead of the release of their first album, Rodolphe Coster and Band are releasing today a new single soberly titled Gilles Memory. 4 minutes and 32 seconds long and characterized by a bass line ready to make a place for itself in the history of rock, the single surprises with its power, its obviousness and its urgency. All the energy of Rodolphe's band is expressed there: Matt Jones of Male Gaze on bass, Jeff Tobias of Sunwatchers in a hallucinated part of Saxophone, Maya Postepski for a most frenetic drums… All recorded at the legendary studio G in Brooklyn. On a transcendental and punk loop, Rodolphe's voice expresses a poetic and heartbreaking tribute full of pain, love and rage to Gilles L., a friend of Rodolphe who tragically died during the attacks in Brussels in 2016.
FAZERDAZE — Shares Official Video For: 'Winter'
New Zealand singer/producer/multi-instrumentalist Amelia Murray, the artist behind Fazerdaze, has today released the official video for "Winter", a soft, melodic and beat-laden track from her recent EP Break!, which is out now on section1.
Lyric Video now available – Robby Johnson's new Christmas song, "Oh! Santa, Please"
They say true inspiration comes from someplace else — It's a gift from above. The song found me. It wrote itself. These are not silly notions, at least not for Nashville-based singer/songwriter Robby Johnson. His new Christmas song, "Oh! Santa, Please" out now via The Nashville Record Company, came to him in a dream… well, two dreams, in fact.
Grindcore band See You Next Tuesday release first song in 14 years, "Hey Look, No Crying"
Today. Michigan grindcore band See You Next Tuesday have shared "Hey Look, No Crying," the band's first new music in 14 years. It will appear on their upcoming album, Distractions, set for release February 17th via Good Fight Music. "Hey Look, No Crying" fixates on the feeling of slowly moving towards your death, encompassing the sonic energy of descending into the afterlife. A fury of blast beats and distortion give way to experimental guitar riffs and growling vocals. The video, which premiered on MetalSucks, captures the moments of beauty and panic found in the song.
See You Next Tuesday Stream First New Song in 14 Years, "Hey Look, No Crying"
CARNIFIED travels to Askardem with "Carnage For The Gods" EP
Brazilian veteran death metal Carnified resumed its activities in 2021, taking everyone by surprise with "Nocturna" single. The trio, formed by Dan Loureiro (vocals, bass), Marcos Franco (guitar) and Vicente Azevêdo (drums), is starting a new chapter of its journey with the release of "Carnage For The Gods" EP, now available on all digital platforms.
This new effort brought the challenge of maintaining the level achieved with the single, which had the participation of the unparalleled voice of Sarah Jezebel Deva, the singer known for lending her voice to acts like Cradle of Filth, Therion and Hecate Enthroned.
MUNROE'S THUNDER Release "The Black Watch" and reveal video for "Dead Man's War"
MUNROE'S THUNDER, fronted by renowned power-metal vocalist, Ronny Munroe, have released their new album The Black Watch via RFL Records.
Ronny Munroe Comments:
"MUNROE'S THUNDER, The Black Watch, is loosely based on my family heritage, as some of my ancestors were actually in the black watch who guarded Mary, Queen Of Scots. Finding that out intrigued me enough to do a concept record about my family heritage.
After a very long wait, this record is finally finished and ready for you all to hear. I am very proud and elated by all the hard work that went into it, from the hours of research to the countless hours from DMP behind the board and all the remarkable talent that is on the album. Thank you so much to Jon and the team at RFL Records for having faith in our vision and for finally bringing MUNROE'S THUNDER to the masses."
KELELA UNVEILS DETAILS OF NEW ALBUM 'RAVEN' DUE OUT FEBRUARY 10TH — NEW SINGLE "ON THE RUN" OUT NOW
Fresh off the release of "Happy Ending," Kelela returns today to debut her newest single, "On The Run". The track is produced by Yo van Lenz, Kelela, Kaytranada and Bambii, with additional production by Asmara. "On The Run" is a Caribbean-influenced, unconventional dance track that blurs the lines of R&B and atmospheric club music as Kelela flirts with the push and pull dynamics of love. The new single is taken from her upcoming album RAVEN, set to be released February 10th, 2023 via Warp.
Art rock guitarist's Igor Lisul new album "Alive"
Album "Alive" was published on october the 21st 2022. It consists of 6 uplifting guitar instrumentals. It is a rather joyful uplifting and emotional album, starting with virtuoso guitar instrumental "Alive" and "Strong Spirit" that flow in faster rhythm. Other songs flow in slower pleasant rock guitar rhythm, including emotional love ballad "In Your Arms".
Maddox Lim Releases Invigorating And Gentle New Single "Pick You Up"
Budding Asian-American pop-rock powerhouse Maddox Lim has released his new single "Pick You Up," a gripping pop-rock track about building mutual trust and letting go of solitude. "It's hard to watch those you care about be sad and in pain," explains Lim. "I wanted to write a song to lift their spirits and let them know that no matter what happens, I will always be there for them and that things will eventually get better."
NEW RELEASE: APOLLO BROWN & PHILMORE GREENE
Apollo Brown & Philmore Greene released their new album "Cost of Living" today. They choose the classic Tuesday old school release day to bring it back to a time when Monday night after work you got home and looked forward to the new album dropping at midnight. When you showed up to work the next day and everyone was online talking about which record they loved most and which they still had to play. It gave people all week to break albums down and listen before the weekend came and they could bump their favorite out the windows. That is how "Cost of Living" is meant to be listened to. Let it take you through your week.
India.Arie, Mereba, and More to Perform at AFROPUNK Lincoln Center Takeover
AFROPUNK exists at the cultural vanguard, curating innovative events that highlight all aspects of the Black experience. Today, the game-changing brand partners with Lincoln Center for the Performing Arts to announce the impressive lineup for the forthcoming AFROPUNK + Lincoln Center Black HERSTORY Live, a two-day takeover of Lincoln Center's state-of-the-art David Geffen Hall and Alice Tully Hall.
Swiss Modern Heavy Rockers THE 40 THIEVES Drop Single & Video "My Lunatic"
TVOD Share "Goldfish" Single + Video
PINKPANTHERESS – Do you miss me? OUT NOW
'Do you miss me?' follows on PinkPantheress' well-received collaboration with Sam Gellaitry – Picture in my mind. PinkPantheress most recently featured on 'Anya Mmiri' with Nigerian-born singer CKay as part of the official soundtrack for Marvel's brand-new movie 'Black Panther: Wakanda Forever'. Last week saw IFFY FM and Boiler Room join forces to create PinkPantheress & Friends live event. The sold-out event had a line up which included Saunders, Jjess, Tommy Gold alongside surprise guests FLO and Goldlink before PinkPantheress brought the night to a close with fan-favourites and unreleased tracks.
TONGUE HAMMER TO RELEASE DEBUT SINGLE & VIDEO FOR "BILLY BILL"
On Friday, November 18th, Tongue Hammer will release their debut single "Billy Bill" with an accompanying music video. The brand-new project features Jeff Franca (Thievery Corporation) on drums, Shawn Eckels (Andy Frasco & The UN) on guitar, Robby Peoples on vocals, and Stephen "Eski" Edwards on bass. The 4-piece group creates an authentic and timeless rendition of what rock n roll is all about —heavy riffs, screaming harp, thick drums, and vocals that tell a story.
Asian Pop and Folk Sensation Chet Lam Shares His Newest Storied Album 'Back to the Stars Again'
Back to the Stars Again is a magical folk album inspired by the classic French story "The Little Prince." Chet wrote the songs from the perspective of the characters of the story and their relation to the story. "The Little Prince is a romantic, of course, The Fox is simply a drama queen, The Rose is spoiled, The Ghosts are actually everyday life people, The Snake is actually innocent," says Chet. He utilized classic folk instrumentation like the acoustic guitar and soft beats, but he includes fantastical elements like wind instruments and intricate percussions.
Skope : Ron Gallo new LP, video + tour (Kill Rock Stars)
New Music: Samory I Decries the "Blood in the Streets" with his Latest Single Out Now
Samory I says about the song: "'Blood in the Streets' is inspired by the reality of Jamaican society today…. How violence plagues the ghetto and rural parts of Jamaica, contributing to bloodshed and the loss of lives. How poverty and desperation forces people into survival mode. They thirst for a better life, resorting to any means necessary to survive."
SARATTMA: Decibel Magazine Premieres Psychedelic "Socotra" Video;
Philadelphia-based instrumental/progressive post-metal duo SARATTMA – drummer Sara Neidorf (Mellowdeath, ex-Brian Jonestown Massacre, Aptera) and guitarist Matt Hollenberg (Cleric, John Frum, John Zorn, Titan To Tachyons) – presents a kaleidoscopic video for "Socotra," a sprawling, nearly nine-minute track found on the band's debut LP, Escape Velocity, out now on Nefarious Industries.
OZUNA PRESENTS NEW MUSIC VIDEO "MAR CHIQUITA" WITH PEDRO CAPÓ
The video clip, directed by Fernando Lugo, was filmed at Mar Chiquita beach and other locations in the Municipality of Manatí, as well as the historic La Perla community in Old San Juan. The fascinating visual tour between both tourist attractions in Puerto Rico is the perfect setting to accompany the narrative of the video within a fun and vibrant environment, where both artists stroll to the beat of tropical sounds fused with native rhythms of the Island. This makes "Mar Chiquita" a perfect theme to dance and enjoy in any festive environment, especially during the upcoming holiday season.
Abby Reign Stuns With New Single "Walk Away"
Abby Reign is a new Country Pop artist exploding onto the music scene following first single and music video "Louder," Abby is back with her brand new single "Walk Away!" Abby is a Country Girl with a Rocker Flair! She loves tattoos and changes her hair color often to match her fun-loving moods and attitude!
The Nico Manroe Machine – Ground Zero
Flint Rapper Louie Ray Releases Official Video For "Yee Yee" Today
WILLIE J & THE BAD BOOKS SHARE RIPPING NEW SINGLE + VIDEO BACKDOOR MAN
Canadian Alt-Country's Andrea England Gets Honest About Holiday Bitter-Sweetness on "Jolly Melancholy Christmas
Soulful Ode to Dwayne "The Rock" Hilarious New video
Miranda says of the piece: "This is my love song to Dwayne, but it also is a nod to my childhood. I remember sitting through pay-per-view matches when I was young, sandwiched between my brother and his friends, and wanting so badly to hang out with the big kids. During lockdown, I fell down the Dwayne rabbit-hole because of my Dad's recommendation to watch Hobbs and Shaw. I now know more about Dwayne's life than I ever would've imagined; every line of my song is a reference to his life and career. I may not have started writing I Love You, Dwayne as a super-fan, but I can certainly say I ended up as one. The answer to your next question is yes, I do love Dwayne."
Colin Tyler Releases New Single "Julian"
This is a powerful new song telling the story of Wikileaks founder Julian Assange, who leaked government secrets and ended up in jail for his troubles. "The revelations cut like glass, they were ever so detailed, until they couldn't take it anymore"
The Color Study // new album – "Future Past Present Tense"
ESQ – New Single & Video "Off My Rocker"
ESQ is Larry Sager, from Detroit, MI. and founding member of the rock band. The singer-songwriter has a new single and video for, "Off My Rocker" out now. It's the fourth single of off his At Night EP, which you can find on all streaming platforms. "Off My Rocker" is the follow-up to his single and video for "At Night", which has well over 2 million streams on YouTube.
Newcastle based indie-folk artist Callum Pitt shares new single 'Mayfly'
Today, Newcastle singer-songwriter Callum Pitt returns with anthemic new single 'Mayfly'. Inspired by the rawness and honesty of artists like Elliott Smith, Julien Baker, Adrianne Lenker & Sufjan Stevens, Callum Pitt imbues his indie-folk with grand, orchestral, chamber pop sensibility plus an alt-rock edge. Despite using music often as a canvas to openly discuss depression & anxiety, as well as political unrest, Callum still manages to imprint feelings of optimism and unity, alongside genuine warmth and honesty, throughout his songs. The accompanying music video was made by Sel Maclean and was filmed across Newcastle, South shields and Tynemouth.
Tennis announce new album 'Pollen' via Mutually Detrimental – 10th Feb 2023
"We wanted to write a big album," says Tennis' Alaina Moore. "Instead of choruses with universal themes, I wrote with a specificity that was new to me, narrowing in on the smallest details of our lives. It is about small things with big consequences: a particle, a moment, a choice. It is me in a fragile state; sometimes inhabited freely, sometimes reacted against. It is striving to remain in a moment without slipping into dread. It is about the way I can be undone by a very small thing."
JACKSON MICO MILAS releases gorgeous debut solo album!
On 'Blu Terra', Jackson comes of age, and delivers a mature and elegant suite of compositions encompassing acoustic, alt-folk and jazz elements to set up soaring and heartfelt songs. The LP features a cast of great players, including string arrangements on 'June' which come from Elliott Wheeler (Musical Director/Composer on ELVIS), and Tim Lefebvre (David Bowie 'Blackstar'), Troy Simms (Lee Scratch Perry).
PUNISHMENT ESSAY Release New Official Video For "Born Beside The Sea"
Born Beside The Sea, from UK hard rock group Punishment Essay, is a starry eyed account of growing up near the ocean in a town that offered no future for anyone, least of all some of it's weirdest inhabitants. A celebration of the bond that was shared by these outcasts and a fear that by leaving the town behind, he may have missed how important those days were to him.