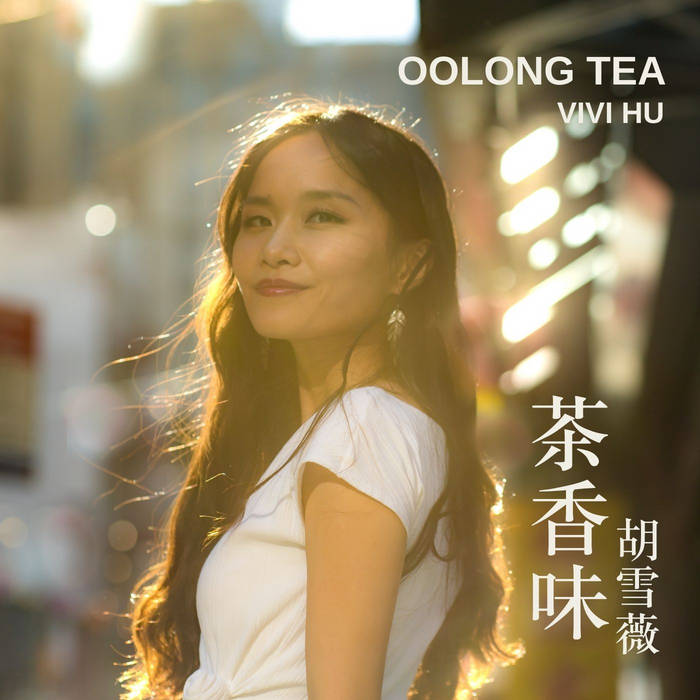 by Nick Christophers
New York is a tough nut to crack and bringing awareness to one's work is not an easy task in this town. The effort and sacrifice are sometimes overwhelming. Yet Asian import, Vivi Hu, has overcome much of that and has come through with flying colors. Her singing and songwriting are a crisp blend of R&B, soul, jazz, and Mandarin pop. She meshes these genres using traditional Chinese instruments. As a songwriter she offers us stories of how she had to manage through either rejection or elation. They are lyrics that anyone can relate to.
At first, before planting her flag in New York, she performed in a few high-end shows in her native China. Shows like Real Live in Xiamen and Dust and Dawn Club in Beijing. When she made New York her base she began doing shows at such venues like the United Nations Headquarters, Flushing Town Hall, Museum of Chinese in America, Queens Library, and Asian American & Pacific Islander Heritage Festival etc. We do not want to leave out that she is not only a singer/songwriter but also plays the flute.
Vivi joined a group in China called Paul & Timothy Gospel Choir which led to her forming the Hosanna Gospel Choir. In 2013 is when the was stung by the jazz sound at the JZ Music Festival. Two years later is when embarking onto New York became important to her. She would complete a master's degree in music with a focus on jazz performance for voice.
One of her most memorable shows was at the Flushing Town Hall in 2017 with the theme titled "Shanghai Memories: Golden Songs from the 1930s and 1940s". At this specific show she performed with the band traditional Shanghainese songs arranged with a jazz type feel. A few of the songs were translated into English. She also gave a lecture of Shanghai jazz at Lincoln Center that same year.
"I loved all the venues yet my first at Flushing Town Hall had a deep meaning to me since it showcased Shanghainese jazz songs. I receive a similar feeling when I perform in Chinatown since there on the street you receive an automatic response from the crowd that is uplifting."
Vivi would soon begin to release music so people can enjoy anywhere. Her first EP was titled "New Creation" (2018) it was a blend of original jazz and gospel music. The music was in Chinese and English. In the same year she also put out the single "Moonlight" which was produced in the style of Hokkien folk fusion jazz. Vivi kept working hard developing new material as she released two more projects in 2020 "You Stepped Out of My Dreams" and then "1000 Things" both had an R&B arrangement.
Based on her vision on music and how she offers real life events in the lyrics it was no surprise when she came out with "Oolong Tea" this year. This track catches the images and feelings derived from how it was like to enjoy this drink in her native land. The feedback on the project was a positive one and would serve as a springboard to her latest lyric video "Vivi,Hu"!.
This track which had the original title "Rose in the Snow" is what her name means. The producer on the project was Poogie and Winston Bell who added flute parts to the video which was a great addition. Besides performing and singing Vivi is also a leader in music composition, arrangement, and concert production. Only recently she took part in the concert "Under A Blue Sky" (https://youtu.be/m1SZeJ_Oxo4 ) which was held at the Queens Theatre. It was her own composition and arrangements which were performed in English and Chinese. The theme of the concert was about being universal regardless of where one come from. Vivi has also performed with artists like Burnett Thompson and Eugene Montenero. Presently, Vivi is working on new material for 2023 but is focusing more on performing across NY offering her positive and invoking music to everyone.