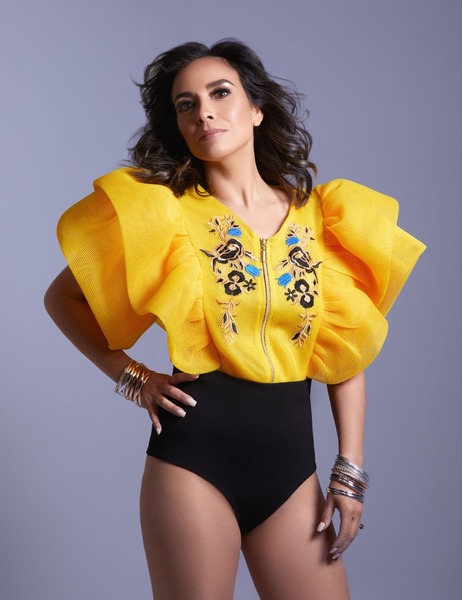 @skopemag news – monday – november 14, 2022 @ 12 pm est
@skopemag HQ – http://smarturl.it/skope
NEW lyric video for NEOPERA ("Tuba Mirum" out from homonymous EP)
Tuba Mirum is an epic monument and unites three contrasting voices, large choirs and gripping instrumental interludes into a brute body of work that describes the turmoil of the world in all its facets. Tuba Mirum combines intense hope for a peaceful world with brutal reality. Neopera pulls out all the stops in this song to show the versatility of their own music.
Dayglo Abortions drummer, Blind Marc announces his debut self titled solo album, Isolated Earthlings, releases first single
Dayglo Abortions drummer, Blind Marc announces his self titled solo album, Isolated Earthlings and releases first single via Absolute Underground. The single can be heard.
Liz Cass releases acclaimed debut album 'The Words'
The uplifting synth-pop track has been co-produced and mixed by the legendary David Wrench (Arlo Parks, Let's Eat Grandma, Frank Ocean). The video features Killing Eve actor Coline Atterbury, who portrays the blindfolded demon who haunts Liz Cass.
DISILLUSION release 'Driftwood' video and hit the German album charts
On further news, DISILLUSION are now releasing the beautifully melancholic video clip 'Driftwood'. The track is taken from the new album "Ayam", which has scored several album/band of the month titles for example in Metal Hammer (DE) 7/7, MetalObs (FR), Metal.de (DE) as well as a #2 in the Soundcheck of Rock Hard (DE) 9,5/10, and a 10/10 in Ave Noctum (UK) among many other top reviews.
Morgan Wade releases deeply honest new song 'The Night (Part 2)'
Cosmo Gold Shares Debut Album, KRONG via Wonderland
Today, LA alt-pop group Cosmo Gold share their much-anticipated debut album, Krong: a record, yes, but also an intergalactic sonic experience, and invitation to an alternate universe. Welcome to 'Krong' – a place to find comfort in doubt as a virtue. A self-aware, almost-utopia that sheds light on the humanness of hesitancy. Because they say, 'follow your heart' – but what if your heart is wrong? In their debut album, Cosmo Gold explore an alternate universe built around this question.
German death/thrash metal band Susurro release new single "Bloodbath"
German death/thrash metal band Susurro have released their new single "Bloodbath". The release was recorded at AKS Studios and mixed and mastered by Andy Lux.
Canada's Queen of Indie Rock, Emm Gryner, Shares New Single "Valencia"
Three-time Juno Award nominee, songwriter, actor and best-selling author Emm Gryner has released her new single and accompanying music video, "Valencia." Gryner's new single ventures into "yacht rock" territory while eliciting the feeling of rising again after being adrift in a raging emotional storm. Click here to stream "Valencia" via your preferred platform.
Joshua Lewis Shares "I Was There" Single via Glasse Factory
Friction earns its breezy yet earnest tones from yacht rock, the core tenets of the genre offered in spades throughout. Ear-tickling melodies, like the parabolic sway of the vocal on opener "Thinkin' About You," guide listeners through crystal-clear production values and a storytelling bent both misty-eyed and microscopic in its detailing. This balancing act of simplicity and shrewd twists in formula stems from Lewis' love of Steely Dan, masters of this tightrope walk. Said Lewis: "You can hear a song that's so playful or sweet, and they just throw theory around like nobody's business: pop sensibility with left turns to keep you guessing and keep your attention. I love that, I wish I heard more of it today."
Andy Shauf announces new album "Norm" + shares new single "Wasted On You"
DISILLUSION release 'Driftwood' video and hit the German album charts
Weeping Icon Share "Two Ways" / Ocelli EP Out Nov 18 on Fire Talk
Last month, Weeping Icon returned after a nearly three year absence to announce their Ocelli EP (out this Friday on Fire Talk). The EP was announced with a single called "Pigs, Shit & Trash", their first new music since the 2019 release of their thrilling self-titled debut, which generated considerable excitement, earning praise from outlets like FADER, Stereogum, FLOOD, BrooklynVegan and Revolver, who made comparison to Sonic Youth while describing the track as "so sick".
AMY CORREA BELL Honors Her Family & Guatemalan Roots With New Music Video "RUN IT"
Hammock return with new single "UnTruth"
Nashville atmospheric, post-rock duo Hammock have returned today with the single "UnTruth" b/w "Gods Becoming Memories," to announce their 12th studio album Love in the Void, for a January 27 release via their own Hammock Music thru Secretly Distribution. The album was largely recorded in Nashville, co-produced with Grammy nominated engineer Chad Howat. The album features the ethereal voice of Christine Byrd (Lumenette), with Matt Kidd (Slow Meadow) bringing his spirit, piano skills, knowledge of technology, and orchestrating sensibilities. Pre-order the album here.