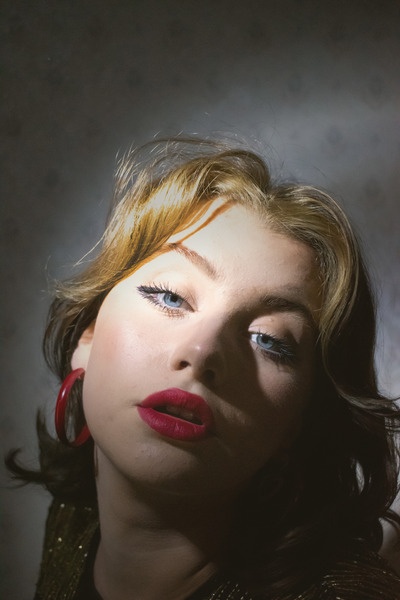 @skopemag news – wednesday – november 9, 2022 @ 11 am est
@skopemag HQ – http://smarturl.it/skope
Brazilian Prog Death Metal Act ABSTRACTED Unveil New Music Video for "Wither to Dust"
The Brazilian progressive death metal act ABSTRACTED – whose sound blends the blistering technicality of acts such as Obscura and Necrophagist with moments evoking the progressive side of bands such as Opeth and The Faceless – have unveiled a new music video for their song "Wither to Dust" from their latest album, Atma Conflux. The new video can be viewed HERE –
Krumple Krink releases escapist inspired, psych-pop single 'Connected To Disconnection'
Blending elements of psych, indie, pop & rock, Perth based multi-instrumentalist and producer Krumple Krink has today unveiled his final release for the year, aptly titled 'Connected To Disconnection'. Astutely recognizing the escapism sought by all humans, in many different forms, it's set not to critique or offer comment, but merely to recognize that we all participate in games of escapism, to journey away from the mundaneness of our day-to-day lives. This point of connection sees Krumple Krink use layered sonics, uneasy sounds and vibrant, electrical instrumentation to build a world for audiences to find their own moment of escape.
Omnifariam: Watch Puerto Rican blackened death act's (ft. Josean Orta – Fit for an Autopsy) video "The Outsiders" off the upcoming EP 'The Summoning'
Omnifariam is streaming the music video for "The Outsider," the second single from the upcoming EP, The Summoning. This EP, scheduled for 18 Nov 2022 on CD and digital, is the first offering by the Puerto Rican blackened death metal horde to introduce their new drummer Josean Orta (also from Fit for an Autopsy).
SAM FISCHER RELEASES NEW SINGLE "CARRY IT WELL"
Focusing on mental health and the famous phrase "just because I carry it well, doesn't mean it isn't heavy" – the powerful sentiment of the song has resonated with listeners across the globe, with users flocking to TikTok to record their own versions prior to release. "Carry It Well" follows the release of Sam's recent singles "All My Loving" and "Hopeless Romantic."
RICH WEBB SHARES AFFECTING NEW SINGLE 'BLUE WILDFLOWERS' + NEW ALBUM 'RIGHT!' DUE OUT DECEMBER 10
KWESI ARTHUR drops brand new official video to 'Nirvana' featuring KOFI MOLE
Releasing infectious multi-lingual music, sang in Twi and English, "Nirvana" proudly projects Kwesi's cultural pride alongside a sense of empowerment and determination to overcome. With an assist from fellow Ghanian trendsetter Kofi Mole, Kwesi continues to produce the meditative yet swaggering stand-out form he is quickly becoming renowned for – a sound that is seeing him ascend to rising heights in the genre.
Lambrini Girls share new single 'Help Me I'm Gay' + sign to Big Scary Monsters | Announced for The Great Escape's First 50
Lambrini Girls' driving punk rhythms and ability to hold a mirror up to hot button societal issues draws inspiration from the likes of alternative stalwarts Le Tigre and Bikini Kill, combined with a biting, tongue in cheek lyrical style all their own.
In Case You Missed It: Justin Payne & Co. Release A New Grungy Love Anthem With Latest Single and Music Video "Together As One"
The newfangled Rock n' Roll track from Justin Payne & Co. is set to be a grunge love anthem. "Together As One" is full of lively energy and touching lyrics. Payne describes how his life is changing throughout the song, but no amount of fame or distraction could deviate him from the one he loves. The tender lyrics contrast in the baddest way possible with Justin Payne's gritty delivery. Much of his discography has been centered around themes of devotion, love, community, angst towards corrupt institutions and people, as well as various flavors of social commentary all wrapped up in instrumentals typically pulling from the rock tradition. With Payne on vocals and guitar, Dave Cerelli on bass guitar, and Eli Simon on drums, the instrumentals included in the song give it the rock and roll edge that we are all craving.
NATE SMITH TO RELEASE DEBUT, SELF-TITLED ALBUM FEBRUARY 17
"It has been so much fun making this album, and I really believe in every one of these songs," Nate said. "Releasing an album has always been a goal of mine, but at the end of the day it's really not about me. It's about being able to reach other people with music that means something." He adds that his mission with his music is to be a "conduit of hope"; a selfless and passionate driving force that's thematic in his songs. "I'm not trying to be cool, or reinvent the wheel, or chase musical trends…I'm going after the heart of the matter."
Annabel Gutherz Shares New Single "Interstellar"
Montreal-based singer and songwriter Annabel Gutherz returns today with her new single, "Interstellar." Following on the heels of her last single, "Retrograde," "Interstellar" offers another glimpse of what to expect from Annabel's forthcoming concept EP.
ABBY SIMONE SHARES HER DEBUT SINGLE 'SAME SUNRISE' – LISTEN HERE
Singer-songwriter Abby Simone makes a big entrance to the music scene with today's release of her debut single 'Same Sunrise'. Her exquisite voice and natural charisma are the standout attractions of a warm-hearted jazz-tinged soul-pop song, which will appeal to fans of Arlo Parks or Jorja Smith's more laidback moments. 'Same Sunrise' captures the tender relief of feeling reconnected with someone you love. The inspiration behind the track came from a text Abby received whilst travelling to visit a loved one: "After so long, we finally see the same sunrise." Listen HERE.
AILBHE REDDY announces new album 'Endless Affair' | Watch the video for new single 'Sh*tshow'
Ailbhe Reddy is today announcing her new album Endless Affair – the follow-up to her critically acclaimed Choice Music Prize-nominated (Best Album) debut album Personal History – and sharing the video for new single 'Sh*tshow'. Endless Affair is due 17th March 2023.
THE BLAZE RELEASE NEW SINGLE AND VIDEO "DREAMER"
'Dreamer' is a quintessential The Blaze anthem, overflowing with immersive hooks and uplifting beats, all blended together with the duo's unmistakeable vocals. It is electronic music at its finest as the band showcase their signature blend of tropical imbued alternative dance music.
Northern indie-pop artist Ellur shares powerful new ballad "Now I'm Alone"
Today, Northern indie-pop artist Ellur returns with a video for her emotionally charged new single "Now I'm Alone". The new song follows on from the 21-year-old Halifax artists' recent critically acclaimed singles "Close To You" and "Best Face On", as well as recent live dates which have seen her fast-becoming a must-see artist including unforgettable sets at Live at Leeds and SWN Festival, a packed out tour supporting Embrace, and supporting the likes of The Big Moon, Deyaz, Baby Queen, and more.
SEGA BODEGA RELEASES NEW SINGLE "KEPKO"
The video for Kepko was directed and shot by Sega and Lydia Ourahmane and includes cameos from a host of his friends and collaborators including Caroline Polachek, Uffie, Virgen Maria and many more. "Lydia's camera is haunted, everything we filmed went back into the laptop all destroyed and glitching like this." says Sega; "a gift."
New single from moshimoshi (out today)
Top New Single // Charlotte Plank – "Lost Boys"
Charlotte Plank today drops her top sophomore single "Lost Boys," and the second glimpse of her incredibly unique brand of hard-hitting jungle beats, soft R&B vocals & indie alternative lyrics. When asked about the song's meaning, Charlotte said "It speaks about the difficulties of young boys /people in general who are of a certain age who are finding out who they are through some of the best but most turbulent years." You can stream the song immediately on all streaming platforms via Black Butter Records (J HUS, BAKAR, Zara Larsson.)
JW FRANCIS releases 'Dream House' single
New York's self-styled 'lofi jangle dream slacker bedroom pop' artist JW Francis shares new single 'Dream House' today – it's the title-track for brand new album Dream House set for release January 27th via London-based label Sunday Best Recordings.