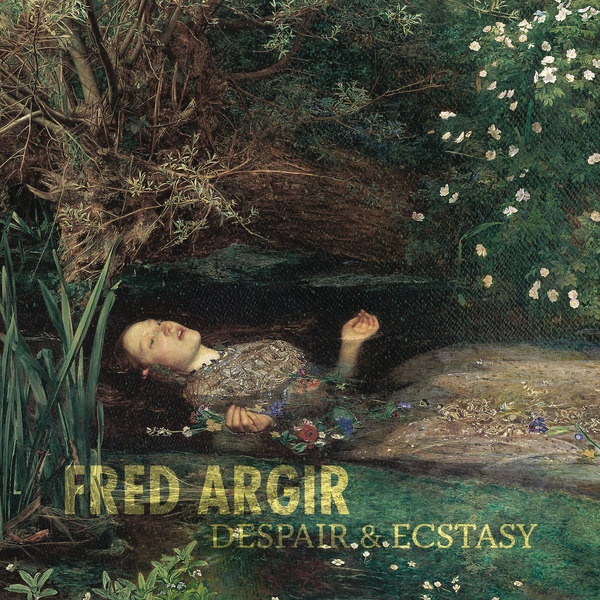 Fred Argir brings over 30 years of recording and performing experience to the table with his latest album titled 'Despair & Ecstasy'. 'Despair & Ecstasy' is the perfect title for this new release because the record covers a wide spectrum of emotions that bounces from one extreme to the next. Never a dull moment when listening to Fred Argir's 'Despair & Ecstasy' because this Minnesota-based musician blends together the good, the bad and the ugly in perfect fashion.
The Minneapolis-based artist is also a Grammy Recording Academy member and Fred Argir has released seven albums and one single over ten years. All of these previous releases were written, produced and engineered by Fred Argir and this DIY approach has proven to be a BIG success for Argir. His latest creation, 'Despair & Ecstasy' is no exception to this rule as Fred Argir handles all parts on the album and turns out one, solid Indie-Rock record!
The album starts up with the standout single, "Jumper" where the listener will enter another dimension that is filled with intriguing notes and mysterious chords. Next, prepare to embark on an enchanting journey through a musical forest full of wonder & surprise on "Lay Me Down". Track three, "Float Away", is free-flowing that mixes together joy & pain with ease. Next, we hear "Dear You" where a darker element is present here and Fred Argir is getting down to business with an electric performance. Track five, "The Misunderstood", offers a nice harmony with background vocals as Fred Argir tells it how it is. Moving along, the audience will witness Fred uniting "Strangers" next with direct words and a complete sound that works. The following number, "With No Name", is instrumentally pristine and simply appeals to all of your senses. Track eight, "Bloodliners", is a scary-good time and gets your blood pumping from beginning to end! Enter the golden spectrum of audio on "Gold From Light" where everything is glowing and Fred is shining as a music artist. Track 10, "Babes", will have you wishing you were a star with Fred Argir's star-studded performance. On the next song, "Leave a Trace", Fred delivers thought-provoking & deep lyrics where you will be forced to stop and soak in all of the heaviness that Argir is pouring out. Fred Argir ends on a strong note with "Triage" where he is laying it all out and laying it on thick. Fred is pushing hard on "Triage" with musical madness exploding in your eardrums.
Fred Argir truly excelled here with 'Despair & Ecstasy' by displaying true artistry, a creative spirit and excellent guitar playing. With a unique style in place, Fred Argir is taking Indie Rock to a whole new level with 'Despair & Ecstasy'.
You can SKOPE out the music video for "Jumper" right here: https://youtu.be/rn2QGIT0POQ and be sure to check out 'Despair & Ecstasy' whether you're happy or sad, glad or mad.
https://instagram.com/fredargir
https://www.youtube.com/user/fredargirmusic
https://www.facebook.com/fred.argir
https://open.spotify.com/album/0xPdv0Lsds87HuDOVVv1pP?si=ASictUu-S-S1BUSq2-nPow