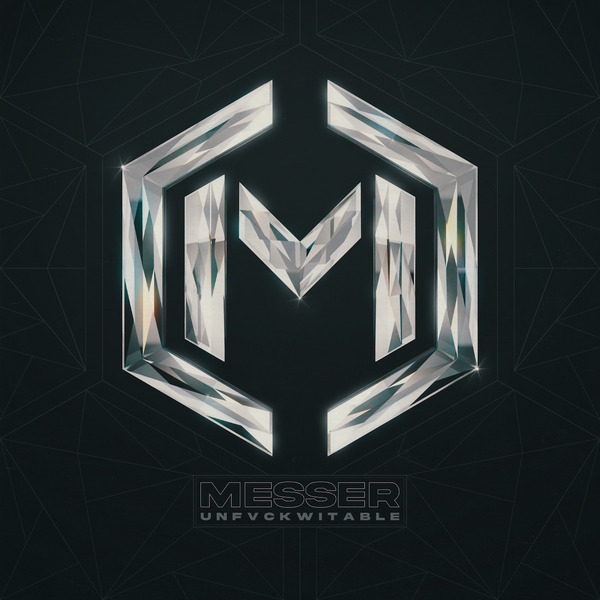 The future of modern hard rock is in good hands with bands such as Messer. The young outfit's new single "Unbreakable (Unfvckwitable)" surges with youthful yet polished power. You get the feeling when you hear the urgency in its vocal and the everyday truth of its words that the song's message is derived from experience rather than some imaginative leap the songwriter is attempting to make. Messer's music shares that same immediacy.
URL: https://www.messerband.com/
It begins with the guitar. It handles a beautiful tightrope act between mauling riffing and fluid yet fiery lead licks dropped in like precision guided bombs. It's guitar playing that understands when to accentuate the song and when to hang back instead of attempting to stamp its six-string authority on the song at all times. This is guitar that conforms to the composition rather than attempting to overtake it.
The bass, drums, and guitar are threaded together into a compelling tapestry. The vocals are a significant thread as well providing color that the instrumental touches aren't capable of supplying. It finds its near-perfect accompaniment with the song's video, an evocative and powerful promotional clip that spares no labor. The attention to detail we see here strengthens the song without ever robbing the spotlight; the song remains central at all times.
Placing the band in front of visually-grabbing backdrop flashing with the song title will get a lot of attention. Messer, as well, delivers a physical performance in tune with the moment despite the unnaturalness of the setting. This is a band fully involved with the moment and it is easy to assume the band can at least equal its power in a live setting. 
They are clearly geared towards the stage. It isn't difficult imagining that "Unbreakable (Unfuvkwitable)" will be a rousing live performance capable of getting audiences large and small involved with the song's chorus. Messer are long since established as a band capable of serving up anthem-driven rock that isn't cookie cutter and has genuine mass appeal. The latest single refines those efforts while also providing evidence of their continued growth.
SMART URL: https://messer.ffm.to/unfvckwitable
Messer isn't a band standing pat. It will be interesting to hear where they go from this point as there are signs throughout the single that they are interested in pushing their boundaries. Time will tell. They excel at their chosen style, without a doubt, and they are far from the end of the road with what they can do in this mode. "Unbreakable" opens a new chapter for the band without betraying their core sound and it's a release certain to build on their fan base. 
Let's hope there's more in the pipe line. Messer sounds like they are hitting their creative stride, perhaps the first of many, and this single promises to be the first of many new Messer songs to come. It's a band deeply engaged with their own material though more than capable of inviting listeners into their world. It's a world familiar to us and with a message we need to hear. 
Gwen Waggoner