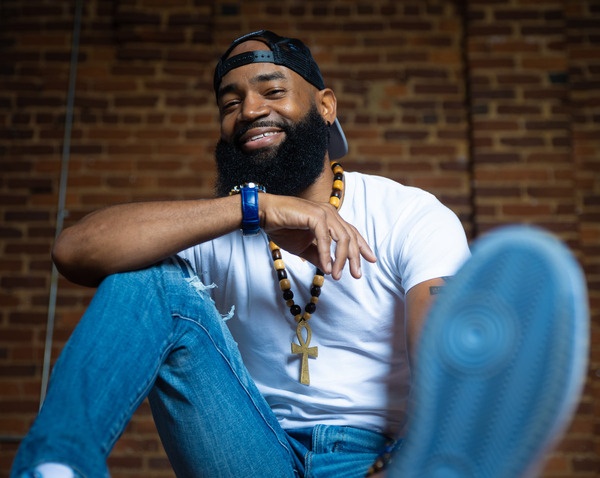 Swinging with a casual beat that evolves into something capable of relaxing even the tensest of moods, The Real J Israel's "I Am Me" – one of two songs you'll find on his new EP Glass Half Full – is a song defined as much by its tonality as it is its tenacious sway. Singer/songwriters have been making a big comeback in general lately, but even if it weren't, my gut tells me that this artist would still be generating a little bit of buzz on the indie circuit with tracks like the two included here. Sporting a harmony that surrounds the audience like a coiling snake only to wash us in some of the more textured melodies you'll come across in this genre right now, Glass Half Full is a chills-inducing effort that almost anyone can get into. 
I love the subtle string play in the backdrop of "A Better Me," and among the minor intricacies in the mix, the guitars are probably my favorite element. There are moments in which it feels like we're listening to some sort of organized symphony of folk and soul as we're led into the chorus of this track, and yet there's never a moment where we're forced to split our attention between multiple components. The instrumentation amalgamates to create quite a juggernaut of a force in this track, but even at his most emotionally charged, The Real J Israel never gives off an overaggressive vibe. 
BANDCAMP: https://therealjisrael.bandcamp.com/album/glass-half-full-ep
If Glass Half Full is setting forth a standard that The Real J Israel is going to live up to from here on out, there should be no doubts as to whether or not he'll have staying power in his scene moving forward. There are a lot of really intriguing acts coming out of the underground this autumn, but of those that I've had the opportunity to break down, this is one of the more mature and concise. The Real J Israel isn't finished growing into his own, but as long as he can continue to produce material as well-rounded as this recent studio effort is, I think he's going to establish an audience for himself both at home and abroad. 
Gwen Waggoner