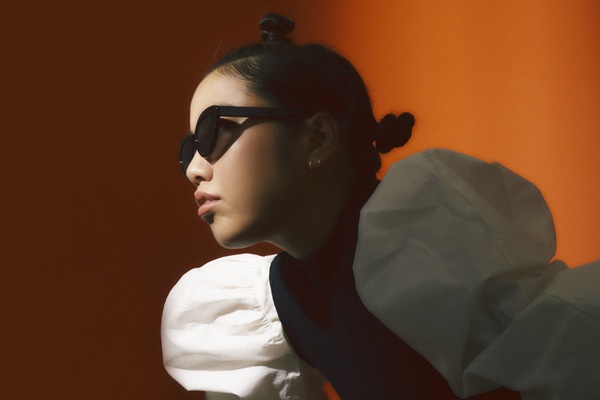 @skopemag news – wednesday – november 2, 2022 @ 11 am est
@skopemag HQ – http://smarturl.it/skope
CARNIVORA: Witch City Metal Quintet Drops "Cosmic Throne" Video Filmed at Shadows Fall Reunion Show; New Album "Petrichor" Out Nov. 25
Salem, Mass. metal quintet CARNIVORA has released a video for their new single "Cosmic Throne," taken from the band's upcoming album Petrichor.
The video was edited and directed by Jarvis of Punchdance Studios and filmed live Dec. 18, 2021, at The Palladium in Worcester, Mass., at the Shadows Fall reunion show with Unearth, Darkest Hour and Sworn Enemy.
Track Out Today from Diamond Revolver
Dreamy Folk-Drenched Indie Rock
Scott Goldbaum is an acclaimed multi-instrumentalist and songwriter whose credits include Sting, LAUV, Keith Urban, Skylar Grey, Charlotte Lawrence and Maddie Poppe. "Mourning Coffee" is the second single off of his upcoming debut solo EP Protector set for release later this year.
SIPHO. RELEASES NEW SINGLE 'ARMS'
Today – 2nd November – the spellbinding SIPHO. returns with his brand new single, 'ARMS', out via Dirty Hit. It is his first release since his critically acclaimed EP, 'SHE MIGHT BLEED', which was released in February 2022.
DEADLETTER share new single 'Madge's Declaration' – Debut EP 'Heat!' out 18th November via SO Recordings | Supporting Placebo on their EU Arena tour, plus Brixton's O2 Academy
'Madge's Declaration' draws inspiration from the materialistic nature in which we as a species treat the world and one another, with a population that chooses to disregard values and humility and instead engage in a seemingly interminable pursuit of material articles. Everything today is disposable; if something is not instantly pleasing it is cast away. The song's name and idea is drawn from what Madonna said in 1984: "We are living in a material world.", words that have strengthened over time.
Softcult share new single 'Drain' plus announce new EP 'See You In The Dark' out 24th March 2023 via Easy Life Records | Recently opened for Incubus and MUSE
Recently supporting Incubus on their UK tour, and opening for MUSE in Canada, Softcult today announce new EP See You In The Dark out 24th March 2023 via Easy Life Records.
Made up of twins Mercedes (She/Her) and Phoenix Arn-Horn (They/Them), they also share new single 'Drain' which is about climate change, specifically the shameless greed of corporations and the government officials that are fuelling it.
Belgium's Doodseskader share new single 'It's Not An Addiction If You Don't Feel Like Quitting' | Debut album 'Year One' out 18th November via Isolation Records
ERICK THE ARCHITECT drops new single "No Ice" featuring AKTHESAVIOR
REAL TERMS Reveal New Single 'Veil Is Thinner' Released 2nd November via Delta Sleep's Sofa Boy Records
Liverpool experimental alt-pop trio REAL TERMS are pleased to reveal their new single 'Veil Is Thinner', set for release on 2nd November 2022 via renowned math-rock band Delta Sleep's new label, Sofa Boy Records.
Psych-rockers Longheads release new EP today
The five tracks have been summed up perfectly by The Obelisk who say it's, "31 minutes of space-faring lysergic adventures, immersive enough to ensnare tired, older acid freaks and fresh and progressive enough in its delivery to draw next-generation let's-go-hiking-in-the-cosmos types as well."
VALIANT SENTINEL – single Forelorn (feat. Fabio Lione) from album "Valiant Sentinel"
Rapper Adam Hicks Releases Rap Single About Jail – "Chosen One" Out Now! (+ Music Video)
Adam Hicks draws inspiration from J. Cole, Kendrick Lamar, 03 Greedo, and King Von, so fans of these rappers may enjoy Hicks' lyrics and music. All of Adam's upcoming music is written by him, and his 1 million Spotify listeners have enjoyed his debut hip-hop single, which premiered last Friday.
SoCal band Widows Gold shares new single "Holy Rollers"
""Holy Rollers" pulls you in from the jump with tension between dissonant feedback and eerie drums – only to intensify with percussive rhythm and biting tones that sink their teeth in with a hooky chorus.The track lyrically raises two middle fingers to the liars and cheaters of the world while embodying the spirit of rock & roll."
mui zyu (aka Eva Liu of Dama Scout) Announces Debut LP on Father/Daughter Records
Today, Hong Kong British stirring dream-pop artist mui zyu (Eva Liu of indie-rock band Dama Scout) announces her debut LP, Rotten Bun for an Eggless Century, to be released 24 February, 2023 via Father/Daughter Records. Along with the announcement, she shares lead-single "Ghost with a Peach Skin", which is accompanied by a bizarre and heartwarming video directed by CLUMP Collective.
Girl Scout Release New Single "All The Time And Everywhere"
Today, Stockholm-based newcomers Girl Scout have released their latest song "All The Time And Everywhere," the official follow-up to their debut single "Do You Remember Sally Moore?." Beneath the track's lush guitars and melodies is an angsty alt-rock jam at its core; one that finds the foursome exploring the overwhelming weight of the world and the type of lingering anxiety that trails you like a shadow. Those days and weeks where you constantly feel a creeping nervousness to the point where it almost becomes an extension of yourself. Staring down existential dread in the eye, the band aims to make peace with that state of being on "All The Time And Everywhere". Since after all, life can sometimes be uncomfortable.
Bristol's DAMEFRISØR fuse club and industrial post-rock on new single "Horizon" – debut EP 'Island Of Light' out 24th Feb via Permanent Creeps
Bristol-based band DAMEFRISØR have announced their debut EP 'Island of Light', due for release 24th February 2023 via Permanent Creeps Records. The EP follows previous singles "Do You Think I'm Special?" and the BBC 6 Music-playlisted "2-HEH-V".
New York Rockers IKONIK Return With New Single 'Out Of Line'
New York 4-piece IKONIK are back, once again showcasing their unique blistering, intense and unapologetic sound on the new single 'Out Of Line'. Having sold out most all legendary New York City venues, the band have built an incessant following and are now finally officially releasing their material.
[Video Submission] Duece Bug feat. Sympl & A-F-R-O "Swordplay"
The Full Blast crew teams up with young rap phenom A-F-R-O on a lyrical onslaught entitled "Swordplay" produced by Hanzo Bladez.
This East Coast meets West Coast slasher boasts a trifecta of MC's Duece Bug, Sympl and A-F-R-O who exemplify lyrical swordplay to the fullest. DJ Funksway slices the cuts and James Squatch Joyce handles the visuals.