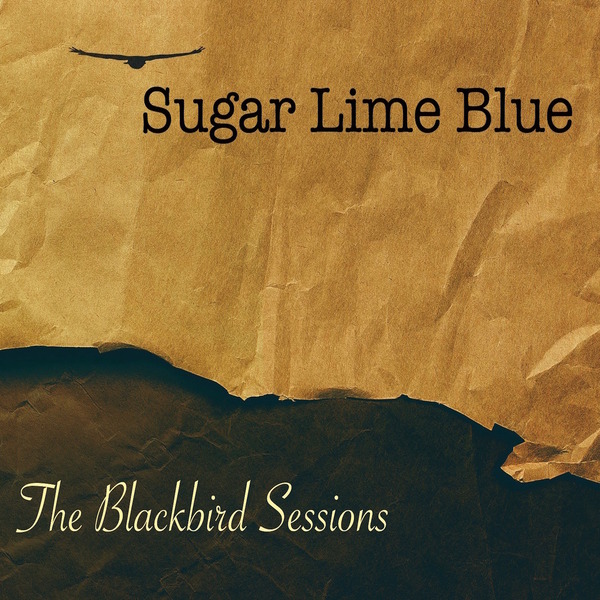 This new album is certainly bittersweet for Sugar Lime Blue because this record has been in the works for quite some time. During the making of 'The Blackbird Sessions', Sugar Lime Blue lost its founding member and bassist, Russ Dean back in 2020. Through perseverance and sheer will power, members Ashley & Dave Beth remained steadfast in completing the full album. Through hard work & dedication and blood, sweat and tears, Sugar Lime Blue is happy to bring to you the complete works of 'The Blackbird Sessions'.
Ashley and Dave Beth are certainly the driving force behind finishing 'The Blackbird Sessions', but they decided to call in some help to polish off the studio recordings. Bassist, Joe Bass and Keyboardist, Scott Guberman joined Sugar Lime Blue to assist in the continuation of 'The Blackbird Sessions'. The end result is tremendous as Ashley, Dave, Joe, Scott and Russ (RIP) should be extremely proud of this work.
'The Blackbird Sessions' kicks off with a single I previously reviewed on Skope, (https://skopemag.com/2022/10/25/sugar-lime-blue-ready-to-burn-it-up), and "Burn It" is still on fire! Be sure to SKOPE out the official music video for "Burn It" right here:
https://www.youtube.com/watch?v=mlyDjcBH8OI. Next, we hear a cool groove on "Nowhere" where a catchy melody & beat hits my ears. I'm feelin' "Nowhere" with its rockin' riffs, solid vocals and funky, fresh material where "Nothing seems to last". Track three, "Troublesome Man", showcases Ashley Beth as a standout singer by delivering an intimate and soulful performance. If you're ready for a scary, good time, then brace yourself for "Didn't Mean to Kill You". You will want to listen to this killer jam with one ear open because Sugar Lime Blue is killing it as a band. "Didn't Mean to Kill You" provides sinister lyrics but performed ever so gracefully by Sugar Lime Blue. Track five, "Million Pieces", is an enjoyable and easy listen as emotional notes and sounds of sorrow come pouring out. Mixing it up on the following number, "Cattin' Around", Sugar Lime Blue brings a fun 'n' playful style to the table. With an extremely smooth 'n' stellar delivery on "Cattin' Around", I feel Sugar Lime Blue is just scratching the surface here in terms of musical direction. Track seven, "Prophet", highlights Sugar Lime Blue as one strong unit giving a powerful performance for the ages. Sugar Lime Blue is locked in and in the zone on "Prophet" where the listener will also be fully connected to the overall sound. Sugar Lime Blue takes a trip down memory lane on "Hello October" where an old-fashioned vibe is in place. Welcome the Fall in with "Hello October" as Sugar Lime Blue supplies a pleasing melody that will light up your ears with its vintage style and classic touch. Sugar Lime Blue decides to end on a lighter note where you will freak out to the sounds of the "Chupacabra". It's time to loosen up and savor the light-hearted tone of "Chupacabra" as Sugar Lime Blue looks to make a believer out of you!
Sugar Lime Blue has over 10 years experience as a group and has released four albums in that time span. Sugar Lime Blue has a stronghold on the Americana/Jam Band music circle, but honestly SLB runs the gamut when it comes to musical elements & influences. Having performed at almost 1,000 concerts to date, Sugar Lime Blue is literally all over the map and not slowing down anytime soon! I would like to leave you with this quote from Sugar Lime Blue's website that is the perfect exit: "We only have a short time on this planet and making the moment inclusive to all that hear and enjoy the sound is what it's all about…" Play on SLB!