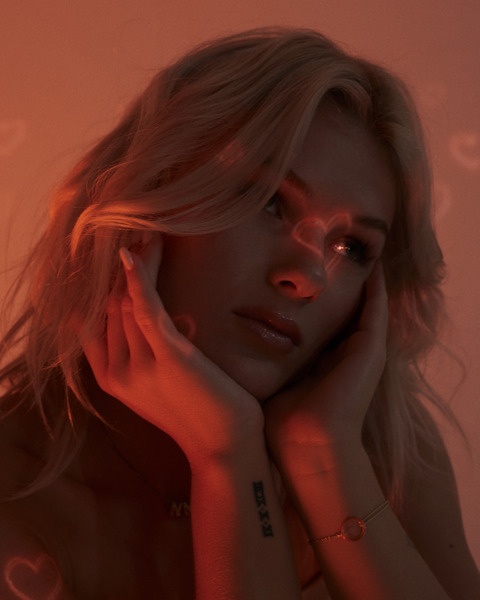 @skopemag news – wednesday – october 26, 2022 @ 5 pm est
@skopemag HQ – http://smarturl.it/skope
Out Today: Sobs share exuberant new album 'Air Guitar'
Watch the music video for ASA 808 & DAEDE's stunning Love No Matter What
Pushing the boundaries of techno, house and bass elements, ASA 808 has made a name for themself by combining classical instruments with analogue synths and drum machines. On new single Love No Matter What they have teamed up with fellow Berlin artist DAEDE for a soaring, melodic club cut that combines elements of house, electronica and indie dance.
WHITE REAPER ANNOUNCE NEW ALBUM ASKING FOR A RIDE
Elaborating on "Pages" and Asking for a Ride, vocalist / guitarist Tony Esposito remarked, "It seems like 'Pages' could've easily existed on one of our earlier records, it's just a few chords and a simple melody; but because of that, I'd say that it's pretty unique to the rest of our new album. We can't wait to show everyone what we've been working on."
PC Music collaborator Golin debuts her futuristic, J-Pop opera "Rowdy," video out now
Today, Japanese-American multidisciplinary artist Golin debuts her new single and video for "Rowdy," a frenetic, hard-hitting track that blurs the lines between J-pop, glitchcore, and experimental club music. "Rowdy" presents an otherworldly forbidden love story, and its visual is equally as enthralling – Golin pulls us through tunnels of alternate realities, each one represented by a different character with their own props and backgrounds. Within these seemingly isolated worlds, Golin reacts to the sense of enclosure and fights back.
KATATONIA Announces New Album, "Sky Void of Stars" + Releases First Single, "Atrium"
Meritorious masters of melancholic metal KATATONIA carry on their legacy of rearranging the order of the heavy music universe, proudly presenting their hauntingly beautiful next studio album, 'Sky Void of Stars', out January 20, 2023, via Napalm Records.
…And Oceans Reveals New Album, Shares New Song + Music Video
Newfoundland & Labrador-based Nico Paulo shares new single via Forward Music Group (ffo Grouper, Grizzly Bear)
St John's-based Portuguese artist, Nico Paulo is today sharing her new single, "Now or Never" alongside announcing her self-titled debut record which is out Spring 2023 via Forward Music Group. Nico, who has found support previous from Exclaim, CBC, and more is sharing the music alongside a beautiful video directed by Sarah Kierstead and filmed under the pink moon of March 2022 in Newfoundland and Labrador — Isthmus, Cape St. Francis and Flat Rock.
Jimmy Edgar teams with LIZ for "EUPHORIA"
Jimmy Edgar, the Detroit-raised electronic/hip hop producer whose collaborators range from Hudson Mohawke to DAWN to Vince Staples and beyond, has just shared "EUPHORIA," a swirling stab of experimental electronic pop from his forthcoming LIQUIDS HEAVEN album (out via Innovative Leisure on November 11). "EUPHORIA" features vocals from LIZ, the underground pop princess whose trademark mix of future-kitsch and '90s/00s R&B has rendered her the proclaimed "First Lady of Mad Decent."
Secret Machines Announce New LP, Share "There's No Starting Over" Single via Brooklyn Vegan | 'The Moth, The Lizard, and the Secret Machines' Due 2/17
Said Brandon Curtis of their forthcoming LP and its title track: "This record is the result of an unconventional approach, our writing and recording techniques were all about recording the moments as they occurred, with minimal edits and no self censorship. Our plan was to catch ideas as purely as they could be captured. The stream of consciousness approach resulted in material that we later knitted together into song form. This song represents a slice of that process."
Out Today: Mia Baron's Pop Single "Rebel Without A Cause" about Teenage Rebellion
Her latest release, "Rebel Without A Cause," describes teenage rebellion: an adventurous desire to do forbidden things, test the limits and go against what's expected.
Naomi Tessler Releases Exquisite New Single
Tessler describes the song as a map.. narrating her journey through the paradigm shift we're collectively navigating at this time.. guiding her to embody trust & courage in sharing her gifts with the world. It's a reminder of the divine dichotomy: to be a light in this world, we must embrace our darkness.
NICKELBACK REVISIT THEIR YOUTH IN "THOSE DAYS" MUSIC VIDEO OUT NOW
[PRESS] New Nightmarathons Album Out Now!!!
Surprise!!! Pittsburgh punk group, Nightmarathons, have a brand new album and it's out right now. No premieres, no build up, no waiting. Hidden Vigorish is their Sophomore album (A-F Records) and one that builds on the foundation laid out on their debut album Missing Parts (A-F Records). The guitars have a certain twang and warmth to them that perfectly matches the bite of the vocals. It's familiar but inviting. In fact, it seems baked into the band's DNA to deliver the youthful and unapologetic sound that they discovered in VFW hall shows of yesteryear. The songwriting feels even more focused and I can't help but hear a distinct Against Me! influence throughout the album. Hidden Vigorish is available on all of your preferred digital platforms today, so dig into it. Nightmarathons will be performing at The Fest 20 on Saturday, October 29th at The Backyard @ Boca Fiesta from 11:30 PM – 12:00 AM.
LISTEN/WATCH: Nykki Shares Upbeat Slice Of Pop Perfection With 'Playing It Cool'
'Playing It Cool' is a smooth and energetic post-summer anthem led by a groovy guitar, a funky bassline over pulse-pounding claps drums. An irresistible setting for Nykki's lush vocals and her catchy optimistic lyrics, as she voices her desire for the kind of love story worthy of watching over and over again.
S.C.A.B. shares new single / lyric video "Small Talk" ahead of new LP
Reyna Roberts' New Song "Pretty Little Devils" Out Now
"My inspiration behind the song came from watching the show P-Valley and listening to Megan Thee Stallion and Jamey Johnson, while I was on tour with him," said Roberts. "I've always loved southern trap and country music, which has led me to create a new genre. I'm incorporating the music and culture I love and this song reflects that!"
Fernandito Rentas lanza su primer sencillo navideño
"Vámonos Ya" es el nuevo corte musical de Fernandito Rentas, para disfrutar en esta navidad junto a los amigos y familiares. Cuenta con un excelente arreglo musical de la mano de su productor Mr. Robert Requena.
GRAMMS — Turn Up The Heat In New Video For: "Shut Up A Second" || Out Today
Jared James Nichols Releases New Single "Down The Drain"
MILKBLOOD SHARE NEW SINGLE "WATER ME DOWN"
"WATER ME DOWN" marks the first single since the release of their EP, DREAM SLOW, earlier this summer. The six-track body of work is an exploratory collection of electronic and alt-rock influences, crafting a lush sonic soundscape that delves into the space between imagination and reality. In addition to collaborations with PVRIS and Bipolar Sunshine, DREAM SLOW also features the hit single "NO MIND," which served as the end credits theme on the Tom Holland and Mark Wahlberg-led blockbuster Uncharted, as well as their breakout "DISCO CLOSURE," which fans can hear on the FIFA 2023 official soundtrack.
Jeen Releases New Full-Length Album 'Tracer' featuring "Little Idea"
"Little Idea" is a stripped-down song about wanting something and hoping it wants you back; like the point you give in after burning out on it for so long. Jeen continues, "I think on this album I was trying to convince myself it'll all be ok, or if it's not maybe that's ok too… that quote 'find what you love and let it kill you' sums it up pretty good for me."
LANDIS HARRY LARRY Releases Official Music Video for "Naysayer"
WATCH: Kédu Carlö Share Kick Ass Video For 'Lets Get To It'
The cinematic video directed by rising NZ photographer and video director Oscar Keys takes us to the dark underbelly of a strip club capturing hustle life. Perfectly depicting the track's monologue from vocalist Elizaveta playing an ambiguous character who lures you in with her sensual voice but also leaves you questioning whether you should trust her.
Chinese/American Viral Alt Pop EP
With her dripping vocals, colorful lyrics, and slicing wit, viral alt-pop artist Emei has rapidly built up a fan base over the past year. Leaning on over a decade of stage experience, Emei invites audiences into her world, leading them through her hyper-relatable musings on young adult life.
FORLESEN Premiere New Album Black Terrain At Decibel Magazine
FORLESEN are streaming their album, Black Terrain, in its entirety over at Decibel Magazine. The album is officially out on October 28th via I, Voidhanger Records. The band draws from dark ambient, epic doom, black metal and slowcore, subverting traditional songwriting.
The band comments: "Black Terrain coheres around themes of dissolution and entropy, traversing and overlapping the intimate and personal with the metaphysical and cosmic, and in doing so, seeking the transcendent. However high-minded this might sound, heartbreak, things falling apart, death, transcendence—these are universal themes. So our muse dances or lurches in perhaps seemingly disparate places that sing with this resonance and we draw thread from them all to hopefully weave something new."
Izzy Spears Shares "FREAKS"
Pepper Lewis Releases "FABIO" Music Video
Gothenburg-Based Black Metal Outfit LIGHTLORN Stream New EP Via Invisible Oranges
Cosmic black metal band from the extreme metal homeland of Gothenburg, Sweden, LIGHTLORN will release their EP These Nameless Worlds on October 28th! Ahead of the album's release, the band is now streaming the EP in its entirety via Invisible Oranges.
The band comments: "If you've ever gazed up at a starry night sky and felt insignificant, small, and alone, then you've already heard this album. Perhaps not these exact songs or melodies, but you've felt the emotions they're trying to convey. We really hope these songs resonate with listeners, and we're looking forward to writing and releasing more music."
HOUKAGO GRIND TIME: Invisible Oranges Premieres "People Die When They Are Killed"
HOUKAGO GRIND TIME is the solo mincecore/goregrind act of Andrew Lee (Ripped To Shreds, Andrew Lee's Heavy Metal Shrapnel, Skullsmasher). With Lee handling the performance, recording, and mixing of all primary instrumentation at his at Weeb Dungeon studio, Houkago Grind Time 2: The Second Raid features guest appearances from Tapo (First Days of Humanity), R. Mason (Enemy Soil, Reeking Cross), Larry Wang (Coprocephalic, Gorepot, Fatuous Rump), Pharmacist (Pharmacist), Keijo Niinimaa (Rotten Sound, Goatburner), and Dan Ryckman (Archagathus), and the final product mastered by Colin Marston at Menegroth, The Thousand Caves. With cover photography and design by Lee, the record was complete with logo by Tom Maher/ Skullbastard Art and layout by Shawn Vincent/Obscure Visions. Fans of Agathocles, Dead Infection, Mortician, Nasum, Regurgitate, Enemy Soil, and Last Days Of Humanity should not miss HOUKAGO GRIND TIME.