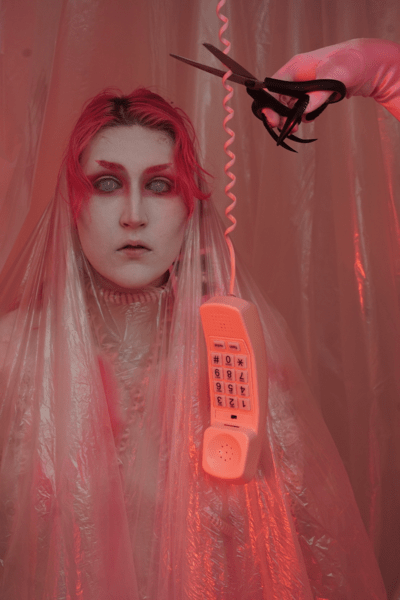 @skopemag news – saturday – october 22, 2022 @ 12 pm est
@skopemag HQ – http://smarturl.it/skope
PARAVI RELEASES MUSIC VIDEO FOR "ANGRY" – PARTNERS WITH HEADCOUNT TO PROVIDE VOTING RESOURCES
Paravi has partnered with HeadCount, the non-profit, non-partisan voter registration organization, to provide fans who watch the music video with voting resources for the upcoming midterm elections. The video ends with a call to action, asking viewers to visit HeadCount's website where they can access voting information.
Countree Hype Releases 'Yakuza' EP
WHEN it comes to dancehall for the last 5 years, top influencer producer Taugea "Countree Hype" Dayes is one of the best. He has been steadily making his name as the creative force behind the independent record label Countree Hype Entertainment established in 2015. "My Dream Is To Produced As Much Songs As Possible Connecting Different Artists, Genres, Cultures & Countries".
The 29 -year-old Dayes, who hails from Spaldings Hill, Manchester is seeking to bridge the gap for emerging and indie artists looking to make it in the Dancehall Game as the label continues to make strides in the music and entertainment industry with his new production YAKUZA EP featuring Intence, Jahvillani, Shane O, Teebone and a mixture of Reggae tracks from Lutan Fyah & Fantan Mojah and others. Yakuza EP is available worldwide on all digital and streaming platforms.
THE MYSTERINES ANNOUNCE 'ALL THESE THINGS' EP
The Mysterines are well and truly still riding high on the success of their debut album 'Reeling' which was released in March of this year via Fiction Records. They made their TV debut on Later with Jools Holland, performing 'Dangerous' alongside Florence and The Machine and Jamie T.
True Body Share Single+Video "Jade Green" via Under the Radar + Post-Punk, New Noise, Northern Transmissions Features | 'Temple of Song' LP Out 11/18
"Signal" was demoed out in early 2016, buried in a hard drive until its unveiling during a full US tour (the bands first) supporting GosT. True Body has worked their way through the space in-between the release of their LP "Heavenly Rhythms for the Uninitiated" (2020) and the present, collaborating with Perturbator and recording 3 songs for a split with noise-trap outfit Digital Hell. This work culminates in the energetic charge that has made it possible for the song to exist.
Check Out DERISION CULT First Single, "Bastards of the World," Off of Upcoming 'Mercenary Notes Pt 1'! FFO: KMFDM, NINE INCH NAILS, MINISTRY
PLOHO Premiere New Single "Никогда не говори никогда (Never Say Never)"
Siberian post-punk outfit Ploho has has revealed the latest taste of their upcoming album, Когда душа спит (When The Soul Sleeps), with new single "Никогда не говори никогда (Never Say Never)". Когда душа спит (When The Soul Sleeps) is due on November 4, 2022 via Artoffact Records, Listen at THIS LOCATION.
Grammy Award-Winning EDM Producer & DJ, Dave Audé Debuts His First Album in 20 Yr Career MOTIONS, Available Now
Motions features 14 new originals with special appearances by iconic artists like Grammy award-winning vocalist LeAnn Rimes, who is a longtime collaborator of Audé for a cover of Alanis Morissette "Uninvited" to new emerging talent such as Kinsley, who sings on a song that Audé wrote with multi-platinum selling artist Meghan Trainor back in 2013, before she was a household name. Other guests include Cody Belew, Zee Machine, Nick Clow, Andreas Moss and more.
EL RELEVO DE LA BACHATA, DANIEL SEGURA LE CANTA A "LA DURA" EN SU MAS RECIENTE TEMA Y VIDEO MUSICAL
El cantautor Dominicano Daniel Segura aprendió de música y solfeo desde muy temprana edad y su voz lo ha llevado a grandes proyectos y escenarios a lo largo de su carrera. Como compositor ha sido responsable de éxitos como "El Rinconcito" de Luis Miguel Del Amargue, "Tenerte En Mi Cama" de Elvis Martinez, "Minelfi", "Doble Traición", "Mi Estrella", "Quédate Con El", "Ojos de Menta", y "Escondite", entre otros. Su tema "Nadie es Perfecto" fue nominado en el 2021 en los prestigiosos premios de su país Premios Soberano, como Bachata del Año.
Acclaimed Queer Synth Pop: "Ghosted you"
Pink from head to toe Plasmic storms the stage, shooting terse keytar melodies whilst furiously smashing beats. Crooning, pleading and screaming songs against depression and abuse. Sealing it all in a hazy, lo-fi blur that every so often gives glimpses of a gentler side underneath the mayhem. Producing songs since the age of 15, Plasmic believes those who present femme shouldn't need 20 songwriters just to be heard. Her new single "Ghosted you" is an unrequited queer love song highlighting the sides of being ghosted and ghosting someone. This synth pop track takes inspiration from Kate Bush and Phil Collins while still maintaining a modern pop vibe.
Ruby Duff Drops Newest Single "TT Star" About the New World of TikTok
Today, alternative pop singer-songwriter Ruby Duff is releasing her new single "TT Star," a musical exposé on the social media platform that changed everything: TikTok. The buoyant single that takes a peek into the harsh yet rewarding realities of influencer stardom is being released via SoundOn, TikTok's music marketing and distribution platform. Ruby will be performing during a SoundOn sponsored TikTok Live that promotes new music and emerging artists on November 4th.
BINO RIDEAUX RELEASES NEW SINGLE + VIDEO 'TIED TO ME' FT. DOE BOY VIA DEF JAM RECORDINGS
Jacklen Ro Announce Debut LP, Share "Sunshine I'm Counting On You" Single + Video via EARMILK | Debut LP Out 11/16 via Lolipop Records
Wooli and Calcium Lock Horns on Festival-Ready Dubstep Collab "Restraint" on Bassrush Records – OUT NOW
Wooli has upcoming gigs at Escape Halloween, Freaky Deaky, EDC Orlando, and tour support for SLANDER across North America, and has enjoyed tremendous success through releases alongside Seven Lions, Trivecta, HALIENE, Dylan Matthew, Nevve. Calcium recently touched down on the label with his four-track 'Degrader' EP, and has upcoming performances at Escape, and providing support for Wooli at The Mishawaka, and Excision at Downtown Las Vegas Event Center.
Artist: Wooli & Calcium
Title: Restraint
Label: Bassrush Records
Genre: Dance / Electropop
Release Date: Oct 21
SunDub and Peetah Morgan Find "New Ways To Love" on New Single
The song's lyrics were originally written during the first weeks of COVID lockdowns in New York City in 2020. Joanna explains that "as the whole world was presented with a new reality of isolation and separation from their usual, everyday lives and routines, came this song about finding ways to feel grateful and centered, even when you are feeling constricted or challenged." This fits in with much of Spirits Eat Music, as the album takes an honest look at the band member's lives over the last few years, containing themes of profound loss, transformation, connection and love. Besides Peetah Morgan's guest vocal, the track also features a horn section of Greg LaPine (Mephiskapheles) on sax and Buford O'Sullivan (Easy Star All-Stars) on trombone, along with percussionist Larry McDonald (The Skatalites, Gil Scott Heron).
Loshh Releases EP 'akọle' Via Don't Sleep (One of Pitchfork's 8 New Albums You Should Listen to Now)
Speaking on the creative process that Loshh embarks on when creating new music, he explains: "Blocking the noise of the world, of society, almost like another way of being tunnel vision towards your dreams, goals and aspirations, knowing that where you're headed is better than where you once was before."
"Running" by Canadian Singer-Songwriter Maddisun
French progressive metal band SPHERES unveiled new music video "Algorithmic Sentience"
A couple of weeks after the official release of their brand new full-length album 'HELIOS', French Progressive Metallers SPHERES just unveiled a new official music video illustrating the song "Algorithmic Sentience" and available right now on YouTube.
The new track from Ben Imber "Stay The Same" is the second release for Bristol Songwriter and Producer. Stay The Same reflects on a mindset I feel a lot of people experience during their 20s. It's an ambitious mindset of working towards a better future, but this can also come with its downside, if you forget to enjoy the present moment. It's an important one for me, because it marks the learning curve, that it is important to find this balance moving forwards.