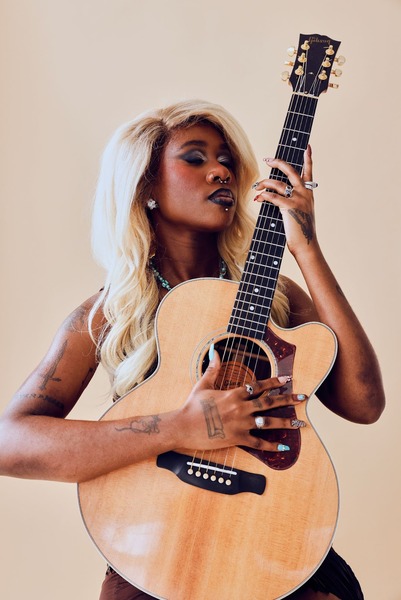 @skopemag news – thursday – october 20, 2022 @ 12 pm est
@skopemag HQ – http://smarturl.it/skope
BONOBO SHARES NEW SINGLE | "DEFENDER" OUT NOW ON OUTLIER / NINJA TUNE
Bonobo is having a tremendous 2022 and has surprise-released a new single today called "Defender" that was built for the dancefloor. The new track is out on his label OUTLIER in partnership with Ninja Tune.
Indie Duo CHAMPS Share New Single "Adeleine"
MAISIE PETERS UNVEILS OFFICIAL MUSIC VIDEO FOR "NOT ANOTHER ROCKSTAR"
Cade Hoppe Shares "Faded Love" Music Video
No Resolve Release New Single "Come Back Stronger" + Official Music Video; Over 1 Million Monthly Listeners on Spotify!
"Dreams of Daraa" Official Trailer Out Now
Directed by M. Reilly Dowd, the partly-animated film follows Hanadi on a harrowing five-year, international wartime journey with her three daughters through Syria, Jordan and Germany while searching tirelessly for her beloved husband after he is taken by Syrian soldiers and vanishes without a trace. As the dream that was her life in Daraa, Syria, morphs into a living nightmare, Hanadi is forced to flee their home. Now living in the world's largest Syrian refugee camp with her children, she feels both alone and unheard as things in the camp go from bad to worse. Not knowing whether her husband is dead or alive, Hanadi decides to return to the war zone in Syria and leave the relative safety of the refugee camp for answers.
LUCHY DR ESTRENA "HACE TIEMPO", UN TEMA SENSUAL Y ROMANTICO
Luchy DR es una cantante, oriunda de la Republica Dominicana que esta arrasando en el mercado de la música. Su perseverancia y talento la ha permitido a escalar rápidamente entre los cantantes Latinos de ahora. Luchy DR lanza hoy el tema y video musical de "Hace Tiempo", una canción llena de sensualidad y flow único de Luchy.
NIGERIAN GRAMMY AWARD WINNING SUPERSTAR WIZKID RELEASES VISUAL FOR "BAD TO ME"
ANTIBOY Releases Music Video for "One Love"
RISING FLORIDA RAPPER TALEBAN DOODA DROPS ELECTRIFYING "KOD" VIDEO
Rosie Thomas shares new song feat. Iron & Wine, announces 'Lullabies For Parents, Vol. 2'
GWAR Unleash Spatterflick Music Video For "The Cutter" – Featuring Special Guest Lzzy Hale
Complete Mountain Almanac Announce Self-Titled Album Via Bella Union + Share New Music Video, Out Now
Bella Union are thrilled to introduce Complete Mountain Almanac whose self-titled album will be released January 27th via the label. Complete Mountain Almanac is the musical collaboration of Norwegian-born, Sweden-based singer and composer Rebekka Karijord and American-born, Italy-based poet, dancer and multimedia artist Jessica Dessner, joined by her brothers Aaron and Bryce Dessner of The National.
Video: Pugs Atomz – Malcolm 64
BIIG PIIG SHARES NEW SINGLE "THIS IS WHAT THEY MEANT" AS RADIO 1'S HOTTEST RECORD
Soulful and atmospheric, "This Is What They Meant" finds Biig Piig confessing: "This is what they meant when they said / that I could be selfish / I couldn't help it." It's a hypnotizing, but reflective banger that Biig Piig describes as "experiencing the city through someone else's eyes, and wanting to stay in that moment regardless of the consequences."
Maddox Lim Drops Heartfelt Music Video for "Hollow Dreams"
Emerging teen artist Maddox Lim just dropped his heartfelt music video for his single "Hollow Dreams." The video follows Maddox through his middle school romance, wooing a love interest and their inevitable breakup. Introspective and moving, the video shows an extraordinary emotional maturity as they tread through the complexity of human connections. To stay up to date on Maddox's journey, be sure to follow him on Instagram @_maddox.lim!
AVANDRA Release Video For ""In Memoriam"
Prog metal band AVANDRA have released a video for their track "In Memoriam". The song is from their upcoming album Prodigal which will be released November 18th, 2022,via Layered Reality Productions and contains footage from their recent performance at Progpower Europe 2022.
The band comments ""This song deals with the concepts of loss, trauma, dealing with guilt and the searching of mnemonic representations of past loved ones whose face one is eager to recall."
Fused By Defiance Release New Single "Villain" + Official Lyric Video; Tour Dates in Support!
Los Angeles metal band Fused By Defiance released their new single "Villain" to all major platforms along with the official lyric video. The band has announced tour dates this fall in support of W.O.R. (dates below).
THE OTOLITH: Decibel Magazine stream "Folium Limina" in full
Salt Lake City's avant-garde doom and post-metal goldsmiths THE OTOLITH (with members of SubRosa) team up with Decibel Magazine to present their crushing and majestic debut album "Folium Limina" in its entirety, ahead of its world release this October 21st on Blues Funeral Recordings.
OZUNA Tops The Charts Of Most Played Songs On The Radio In The U.S.
The infectious dance track "Somos Iguales" stands out for reviving a reggae dancehall classic by incorporating parts of the original track "Rich Girl" (1993), by British duo Louchie Lou and Michie One. It was released last August accompanied by a music video filmed in the city of Madrid, Spain, which to date has accumulated 57+ million views on the YouTube video platform.
EXISTENTIA Release Lyric Video For "Hyphae Reign" At Decibel
American death metal trio EXISTENTIA have released a lyric video for their song "Hyphae Reign" exclusively at Decibel Magazine The song is from their upcoming album which will be released in 2023.
Brynn Knickle Collaborates with Carleton Stone on "Fool No More"
Her first release, "Fool No More," was initially inspired by an unfortunately unhealthy relationship. After taking a break from the song and coming back to it, however, she realized that it now symbolized the growth and eventual peace that comes with realizing what you need from a partner… and what you don't. Knickle is an advocate for mental health and finds sharing her stories through music therapeutic and creatively fulfilling.
Marcus Paquin Shares "Something Beautiful" Single + Video
LINDSAY SCHOOLCRAFT Releases Duet With SARAH JEZEBEL DEVA "Remember To Breathe"
"Remember To Breathe" is the latest magical offering from LINDSAY SCHOOLCRAFT. Featuring a duet with SARAH JEZEBEL DEVA and Mustis on piano, the new release delivers an epic and heavy sound, setting the stage for SCHOOLCRAFT to take her solo work to the next level in 2023.
Piper Street Sound Returns with a Strident March Forward in Hulusi New EP Is Out Now
Piper Street Sound returns with a strident march forward in Hulusi. Conceived during the early stages of a pandemic, with the Atlanta-based multi-hyphenate Matthew Mansfield's signature blending of production styles, layers of acoustic, analog, and digital performances at last lock in and unfold in time to an insistent Steppers riddim with a pace and message that gets the blood moving.
In collaboration with NYC based Dub gorgon Subatomic Sound System, Lee "Scratch" Perry's band for over a decade, and featuring contributions from luminaries that span a wide network of timeless titans and studio assassins, the end result plays like a flag-planting campaign of the past INTO the future.
CONNIE DIIAMOND RELEASES NEW SINGLE/VIDEO "STARTED" VIA DEF JAM RECORDINGS
Bella Deer makes a stunning introduction with 'BLOOM'
With a vocal quality that matches the instant charisma her presence exudes on record, Melbourne's Bella Deer makes her debut with the gorgeous single 'Bloom'.
As her first release, premiering with Backseat Mafia this week, Bella Deer demonstrates her boldness as a writer and performer, with 'Bloom' exploring her impressive range as a vocalist – and vision as a songwriter.
New single // CrashMonkeys
New ari hicks: Moonlight-tinted Slow Burned Alt Pop
"Sad Ghost" is a stunning slow burn alt pop single chronicling the feelings of being stuck in life. With moonlight-tinted synths under ari's pristine vocals and an intoxicating bass heavy drop to boot, "Sad Ghost" is a delectable infusion of pop, electronic and alt R&B. The song is a deeply confessional track, with ari showing a raw vulnerability and a new side of herself that listeners have yet to see. On the meaning of the haunting single ari confides, "It's about getting a little too familiar with an emotion that you probably shouldn't, and ​yourself to get a little too comfortable and stuck in that place of being. There's a vacancy in my presence in this song or almost lack thereof, meant to signify the moment I noticed that I felt whatever this was for so long, I could barely even feel it at all anymore if that makes sense. Feeling alone, secluded, tired, tired of being disappointed and let down. Eventually the easiest thing to do becomes numbing yourself from it almost entirely. "Sad Ghost" is the voice I gave to that numbness."
Jonas Colstrup releases new single 'At The Crest', title track of forthcoming album
October 20th – Today, Danish composer Jonas Colstrup is releasing 'At The Crest', third single and title track of his forthcoming album "At The Crest", out on November 18th via the Berlin-based 7K!.
"This song was one of those ideas that just came fully formed, and all I needed to do was just fill in the blanks so to speak. I am very drawn to pieces where a little idea is carefully rotated and continuously repeated making it more and more emotionally charged. This kind of 'passacaglia' is utilised throughout the album", says Colstrup.
VIDEO: Evocative electronic gorgeousness in Hannah Schneider's 'The World's Gone Still Now'
carpetgarden releases 'da da song' via House Anxiety
Music Carolyn Readies New Single "The One" Ahead of OWN Series Feature on "Cherish the Day"
Music Carolyn is set to release her new single, "The One" on Friday, November 11, 2022, also known as Singles Day around the world. It will precede the major placement she secured for her 2021 release "Beach of My Own," which will be featured on Season 2 of Ava Duvernay-helmed OWN Series, "Cherish The Day." We are booking premieres and interviews for her to speak on self-love, the soft life that black women are undertaking, and her unique brand of R&B and Soul that centers self-love, pleasure, and positive romantic love.
Skope video submission: video: Yung Lano – "Rose Gold" ft. Jay Critch". Up and coming Hyde Park, Boston artist Yung Lano teams up with Brooklyn native Jay Critch to deliver this epic club banger
Trapland Pat Elevates the "Vibes" in Horn-Filled New Single
art-rock outfit Moreton reveal new single "Glass"
Rockshots Records – HIGHWAY QUEEN Shares Music Video For Title Track Off New Album "Bitter Soul" Out December 2022
"From our first self-releases and singles with Inverse Records to this album, our sound is definitely going from a lighter to heavier direction. Every song has its own mood so feeling vary throughout the album. There are parts in the album with bluesy vibes to parts that have strong doom or even thrash vibes. It all blends together with a touch of 80's style. Every song on the record has its own mood." adds the band.
Today, the band presents their first single and album title track with a music video, which can be viewed at:
Introducing Kara Jackson. Listen to 'no fun/party'. Tour dates announced.
We are thrilled to introduce you to Chicago's Kara Jackson, the newest signing to September Recordings whose brilliant, blunt, and beautiful first single, "no fun/party," is out now. A video for the track, directed by Jellystone Robinson, has also been unveiled today. With elements of the macabre mingling with the domestic, the video for "no fun/party" references Angela Carter, Grimm's fairy tales, Carmen Maria Machado, and more.
NORA – Boring Personality Disorder
Multi-coloured Norwegian pop powerhouse NORA closes an exciting first year of releases with her EP 'Boring Personality Disorder'. Packed full of flamboyant melodies, unfiltered lyricism and her sonic radiance, NORA intends to stand out from any crowd and sings proudly for those who felt like they might not have fallen into a crowd. Bringing her extroverted brand of feminist leaning alt-pop across to UK waters, she's received support from Notion, Earmilk, Enfnts Terribles, House of Solo and more, in the lead up to this point.