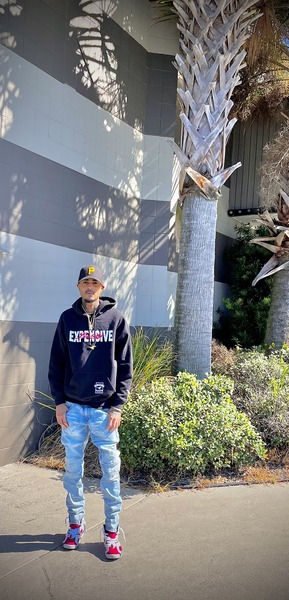 When Pxhaxe first launched his career in the music industry, no one would have predicted that he'd become one of the biggest-selling Air Sign musicians in the world in less than a year. Pxhaxe always loved singing and had studied his passion for music since he was very young. This young rapper, singer, and songwriter originally hails from Texas and describes his music in a different way.
Who Is This Rapper Anyway?
Pxhaxe is a rapper, singer, and songwriter from Texas who has been writing music since he was just a child. He began taking his music seriously in high school and hasn't looked back since. In fact, he's released two EPs to date and has plans to release more in 2022. When asked about his inspiration for becoming a musician, he said that he really enjoyed writing songs as a child and that they helped him get through some tough times when he was younger.
Why Should I Listen To Pxhaxe?
Not only is he a multi-talented artist, but Pxhaxe has an incredibly bright future ahead of him. Between his passion for music and his multidimensional skill set. The music he produces speaks to listeners on a level that's both relatable and unique. The vocals and beats he uses in his songs are so well crafted they don't even need any sort of visual accompaniment. They can stand alone as pieces of art all their own. One listens through his three-song debut album Atypical and you won't be able to get them out of your head either! So go ahead, listen to it now! You won't regret it!
Listen to his EP Atypical Now
Pxhaxe EP  – Atypical Streaming on YouTube. Pxhaxe's sound is a refreshing blend of Hip Hop, R&B, and Pop. If you are looking for some new music to vibe out to, look no further than Pxhaxe – he's about to blow up! The production quality of his songs is top notch as well as his vocals. I have been listening to him since when he released Relapse and I can't wait for what's next from him.
Instagram link: https://www.instagram.com/pxhaxe/
YouTube link: https://youtube.com/c/pxhaxe