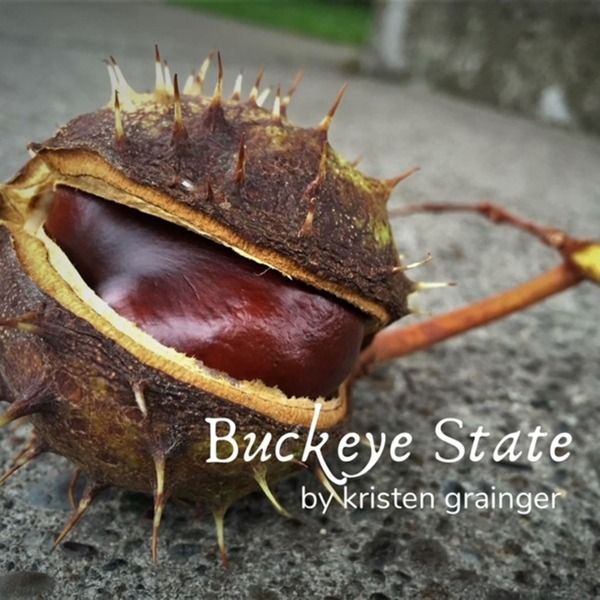 Some realities are too difficult and upsetting to take in, where many of us turn a blind eye to the hard truths in the world thinking that we're living in a golden age, where progression is always moving forward. Unfortunately, there are moments in time, where such unspeakable actions are brought from the dark crevices towards the light of day, and we're rocked to our very core as a stark reminder that all is not well, even within the borders of our own homes and communities.
Releasing on today, Kristen Grainger & True North delves deep into the recesses of our emotional safety net, pulling the blinds off our eyes and hearts with a simple, yet gut-wrenching single aptly titled "Buckeye State". With a simple guitar atop serene vocals, the song counters our impulse to run and hide from the truth with a real story about a real person – the ten-year old Ohio child, impregnated by her rapist and unable to seek abortion under Ohio law, leading to her and her family seeking help far from home. Such trauma and the malignant oversight of officials meant to protect our well-being as citizens, give a heavy reminder to rethink the perceptions of right and wrong, and what it means to be human. "Buckeye State" has immense power, with one woman's voice that serves up soul-baring truths and evoking a vision of hands joined across all communities in an unbreakable chain of resolve to ensure that such darkness does not reappear again in the future.
ABOUT KRISTEN GRAINGER & TRUE NORTH:
Cofounders of powerhouse acoustic quartet, Kristen Grainger & True North, singer-songwriter Kristen Grainger and Dan Wetzel duo performances resonate deeply with audiences listening for well-crafted songs, skillful instrumentation, and beautiful vocals. The duo's onstage chemistry sparks and smokes as they bring to life their songs about the extraordinary moments in ordinary life, opening and warming hearts wherever they go. A songwriter whose star is rising, Kristen Grainger was named, alongside Brandi Carlile and Dolly Parton, one of the Women Who Wrote Our 2020 Soundtrack by The Bluegrass Situation. She won the 2020 USA Songwriting Competition (Folk), and she has won or been a finalist in some of the nation's most prestigious songwriting contests, including Telluride Bluegrass Festival (CO), Wildflower Festival (TX), Merlefest (NC), and Kerrville Folk Festival (TX). An accomplished singer-songwriter who toured nationally as a solo artist, Dan is also a luthier who handcrafts musical instruments, including most of the ones he and Kristen perform with, that look and sound beautiful. His superb skill, particularly on guitar, both flat-pick and finger style, give True North's songs their driving groove. Their 2020, Ghost Tattoo, was named one of the Top 20 Albums of 2020 by Folk Alley's Listener Choice, hitting #1 on folk radio charts for both albums and singles. According to Folk Alliance International, Ghost Tattoo was the second most-aired album on folk radio in 2020.
Connect with Kristen Grainger & True North Here
SPOTIFY | APPLE MUSIC | WEBSITE | FACEBOOK | INSTAGRAM