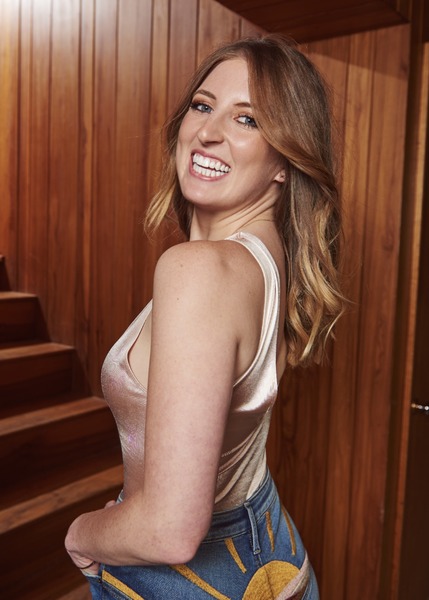 Nashville-based country/Americana singer-songwriter Casey Ahern sat down with @skopemag to talk about her new single, "The Cows Came Home" (out now).
@skopemag: What is the story behind "The Cows Came Home"?
Casey: The idea for "The Cows Came Home" came to me when I was talking with my now-fiancé, Wyatt. Neither of us had been in a serious relationship before, so I asked him, "You never wonder what else, or who else, is out there?" And he replied, "Call in the dogs, put out the fire. The search is over. I found the one." What he said inspired me to write a song based on my personal relationship with him and how he came into my life almost magically when I was not looking for anything!
@skopemag: What was your favorite part of the songwriting process for this song?
Casey: It really helped to have my co-writer, Caitlin Dykes, in the room. She's really talented and helped me find the words and say what I wanted to when I hit a wall with the song. I think my favorite part was being able to write it with someone who can not only relate to the feelings behind it, but, more importantly, is a genuine, kind person, too.
@skopemag: What kind of a vibe did you hope to attain with this song when you recorded it?
Casey: I hoped for it to have a strong country influence, and I think we hit that mark in the studio. I didn't anticipate having the steel guitar or three-part harmonies in it, so when Nathan, my producer, brought those ideas to the table, it elevated the song to more than what I had imagined! I absolutely love the instrumentation.
@skopemag: What was it about country music that captured your heart?
Casey: I've always loved music that tells a story and has a message behind it, so country has always drawn me in. I grew up listening to Glen Campbell, the Eagles, Jackson Browne, and a lot of music from the '70s, and their lyricism, melodies and choice of instruments led me to country music.