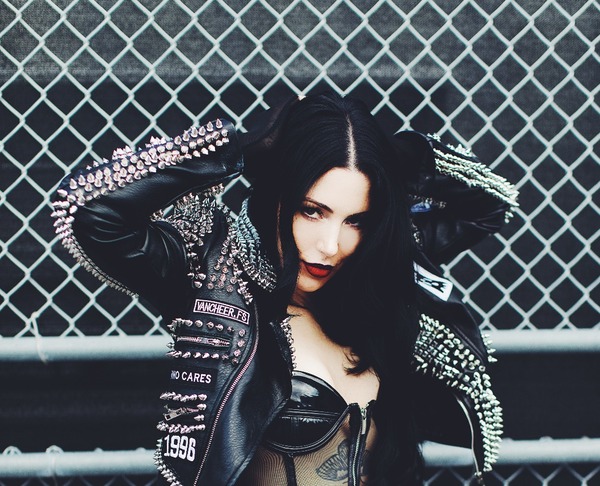 @skopemag news – thursday – october 13, 2022 @ 12 pm est
@skopemag HQ – http://smarturl.it/skope
Brisbane's Fresco Kyoto release their ethereal new single 'You Save Me'
'You Save Me' is the commanding new single from young Brisbane five-piece Fresco Kyoto. On this new track, they illustrate how their songwriting has evolved over time, going from strength to strength as they refine their sound and aural personality with comparisons to Rufus Du Sol and Hayden James. It's the ultimate anti-love song.
Rush! Sarah McLachlan! Gord Downie and More! The Awesome Music Project Launches Online Music Auction Mental Wellness Programs
The Awesome Music Project, a Canadian charity dedicated to raising awareness and supporting research into music's transformative impact on mental wellness and mental health, will be launching its first-ever Awesome Online Music Auction on World Mental Health Day, October 10, 2022.
"What better way to mark World Mental Health Day than with an auction to raise much-needed funds to help bring music-focused mental wellness programs to communities across Canada," said AMP Executive Director Cori Ferguson. "We are blessed to have received an incredible line-up of donations from partners across the country, and I think we've got something that will appeal to casual and hardcore music fans alike."
Marlowe Announce Tour Dates + New Single "Light Trip"
The new song Light Trip is all about letting go of baggage and not allowing the weight of life overtake you. It's the third single taken from Marlowe 3 following Past Life and Royal. Powered by sleek Jazz horns and interweaving samples, Past Life is a contemporary adaptation to the beloved golden era Hip-Hop sound. The charismatic Solemn Brigham showcases his unparalleled rapping ability as he dives into the duality of living underground and just above it.
Rock Band Dorothy Release Video For "Black Sheep" Today, October 12th
Blues-rock band Dorothy have released the video for their new single "Black Sheep," today, going wide with a broadcast premiere on MTV Live, MTVU and MTV Biggest Pop. The single is currently Top 40 on Active Rock Radio, Mediabase & Active Rock charts. Directed by Nick Peterson, the creative is no stranger to working with the Rocktober goddess, having previously directed her in "Rest In Peace" and "A Beautiful Life" the first two singles from Dorothy's current album Gifts From The Holy Ghost.
SYDNEY ALT POP TRIO, PRETTY TALKS DROP NEW SINGLE 'HURT ME'
Paranormal Raptivity Album // Haunted Hip Hop // Tech N9ne meets Bone Thugs
"If you go back and listen to my past content, it can be realized that I was eventually going to end up diving full throttle into the Horror world." He grew up in Inglewood, California where he fell in love with music through competitive freestyle battles which soon led him to the underground hip-hop scene.
The brand new single from Kiwi Alt Rockers Dumb Dumb Head
BURN THE SUN Release New Single "Fool's Gold"
The track captures the frantic emotional state of having to pick yourself up day after day, powering through the exhaustion and monotony in order to fulfil your goals while there is no end in sight and the voices inside your head doubt your every step. Le Roi Soleil is set for release via Sliptrick Records on October 25th.
Bad Hammer share new single 'Call Me' & announce UK and EU tour w/Black Marble
Tom Rasmussen shares new dance-pop smash 'Dysphoria'
"Dysphoria", written by Tom Rasmussen, is a shimmering cut of alternative, emotive, dance pop, that see Tom's stunning vocal performance float easily on top of a House imbued piano beat.
Luke Evans duets with Charlotte Church on new single 'Come What May'…
Featuring Prague's Philharmonic Orchestra at their widescreen best, 'Come What May' is a simply stunning rendition and yet another lovely full-circle moment for Luke who has known Charlotte Church since she was 10, and they shared a singing teacher at the beginnings of their respective careers.
Ruth Lyon releases vivid new single "Clown", new EP 'Direct Debit To Vogue' out 26th November
FE SALOMON – Presents "Quintessential England" Single || New album 'Living Rooms' out 20 Jan
OTHER HALF Reveal New Video For 'Like A Dog'/'Slab Thick' Out Now
Atueyii shows his softer side on new single 'We Collide'
Discussing the meaning behind 'We Collide', Atueyii explains: "Have you ever had a really really good time with someone? Where you enjoy all the feels of romance and also KNOW the person is on your team? That right there is "We Collide".
YABBA release debut single 'Get By' | out today (Oct 13th) via NICE SWAN RECORDS
Scottish newcomers YABBA announce their arrival with frenetic debut single 'Get By', out today (October 13th) via revered indie label Nice Swan Records (Sports Team, English Teacher, Opus Kink).
Hypnotic Hip Hop // Global Collaboration from chart-topping music executive!
Capo Corleone is an international recording artist and music executive based out of Los Angeles. As the CEO of the highly successful C2 Management and founder and former CEO of Tree4ort Records, his musical endeavors shine bright. The alternative hip-hop artist has solidly embossed himself in global success, honing his international collaboration and artist development like no other.
Bri Oglu on the Ugly Truth of Loving an Addict on "Enough"
Bri Oglu is back with her latest single, "Enough." This sultry-pop piece explores the open and honest experience of heartbreak, addiction, toxic relationships, and the conscious decision to leave. Diving headfirst into the ugly truths of loving an addict and a love story without a happy ending, Oglu is able to tell this sad tale not from a low place but from a place of growth, love, and wishing someone well even after a negative experience. Her alluring voice and captivating lyrics tell the story of a close friend of Oglu. "I wrote this song through both my eyes and the eyes of my closest friend who had been in a relationship with an addict," says Oglu. Follow Bri on Instagram @BriOglu.
Skope video submission: video: Carol Marie, "Yayo". Sexy Songstress Sings About Her Love & Yayo
Tenor Saxophonist James Brandon Lewis Announces New Album 'Eye of I,' Out February 3
Tenor saxophonist James Brandon Lewis is thrilled to announce 'Eye Of I' today, his ANTI- Records debut album that swaps out the extra-musical research and cerebral high concepts of his critically acclaimed 'Jesup Wagon' and the aesthetic manifestos of 'An Unruly Manifesto' for a lean power trio of tenor sax, electronic cello and drums that reaches for singable melodies and a simple punk-band-in-the-basement credo: Chasing energy. Above all else.
With today's announce Lewis has shared a cover of Donny Hathaway's "Someday We'll All Be Free," featuring Kirt Knuffke on the cornet. Listen to it below – you can also watch Lewis and his trio energetically perform the track at a recent Jazz Is Dead concert here –
Alan Robert arrested in Brooklyn?
Alan Robert has been up to no good. Since he returned from touring the world with his band Life of Agony, he's been seen in New York City driving around in an old checkered cab dressed as Taxi Driver's Travis Bickle. Most recently, he was caught on video being arrested at the Lucky 13 Saloon in Brooklyn, NY.
It's all in good fun though. Robert has resurrected his punk rock trio Spoiler NYC to commemorate the 15th anniversary of the group's debut album with a pair of music videos and a brand-new, remastered release titled Banned in 38 States.
HAAVARD release new single featuring Ulver's Kristoffer "Garm" Rygg
Finally reunited! Håvard Jørgensen has successfully invited ULVER mastermind Kristoffer "Garm" Rygg to sing on the track 'Mot Soleglad' ("Towards the Sunset"), which is now taken as the final single from the Norwegian's self-titled debut full-length "Haavard".
SYDNEY ROSE ANNOUNCES NEW EP THIS KIND OF THING DOESN'T LAST
19-year-old singer/songwriter Sydney Rose has announced her new EP This Kind Of Thing Doesn't Last. The project is set for arrival on November 11th and is heralded by new single "Charlie," which is streaming now. Opening with sparse piano, the track builds to a stunning crescendo as Rose encapsulates her anxiety with the repeated refrain, "I feel like I'm getting bad again." The five-song collection, written solely by Rose, includes previously released track "Bedroom Floor," a heartfelt ballad about the pain of a loved one going off to college without you (full tracklisting below). This Kind Of Thing Doesn't Last is available for presave now via Public Consumption.
New Visuals for Tommy Newport & Jazz Cartier's "Jackpot"
Tommy Newport is known for his irresistible falsetto-steeped indie anthems, garnering a substantial buzz with his 2018 debut, Just To Be Ironic, while he was still a teenager. Following the paramount success of 2019's Tommy Gun EP and 2021's Ultra Mango EP and Liquid EP, Newport continues to develop his euphonious sound.
Lila Iké Runs Kingston's Streets in "Dinero"
Neal Francis shares new song from upcoming EP; announces new tour dates
Acclaimed singer-songwriter-pianist Neal Francis has shared his emotionally charged and soulful new single, "Don't Want You To Know," available today at all DSPs and streaming services. Produced in Los Angeles by longtime collaborator Sergio Rios, the emotionally charged track heralds the Chicago-based artist's upcoming new EP, Sentimental Garbage, arriving via ATO Records on Friday, November 18. Pre-orders are available now.
CONSTELLATIA Premieres Music Video for New Single, "Paean Emerging"
CONSTELLATIA comments, "Paean Emerging is one of our favourite songs that we've written so far. It takes many twists and turns and touches on a few territories that we'd like to explore further. It is the climactic, hopeful and empowering song. Visually, it's an ode to filmmakers like Ingmar Bergman and Denis Vileneuve; our first narrative-driven music video. Come along as we venture through the Dylan Lewis Sculpture Garden."