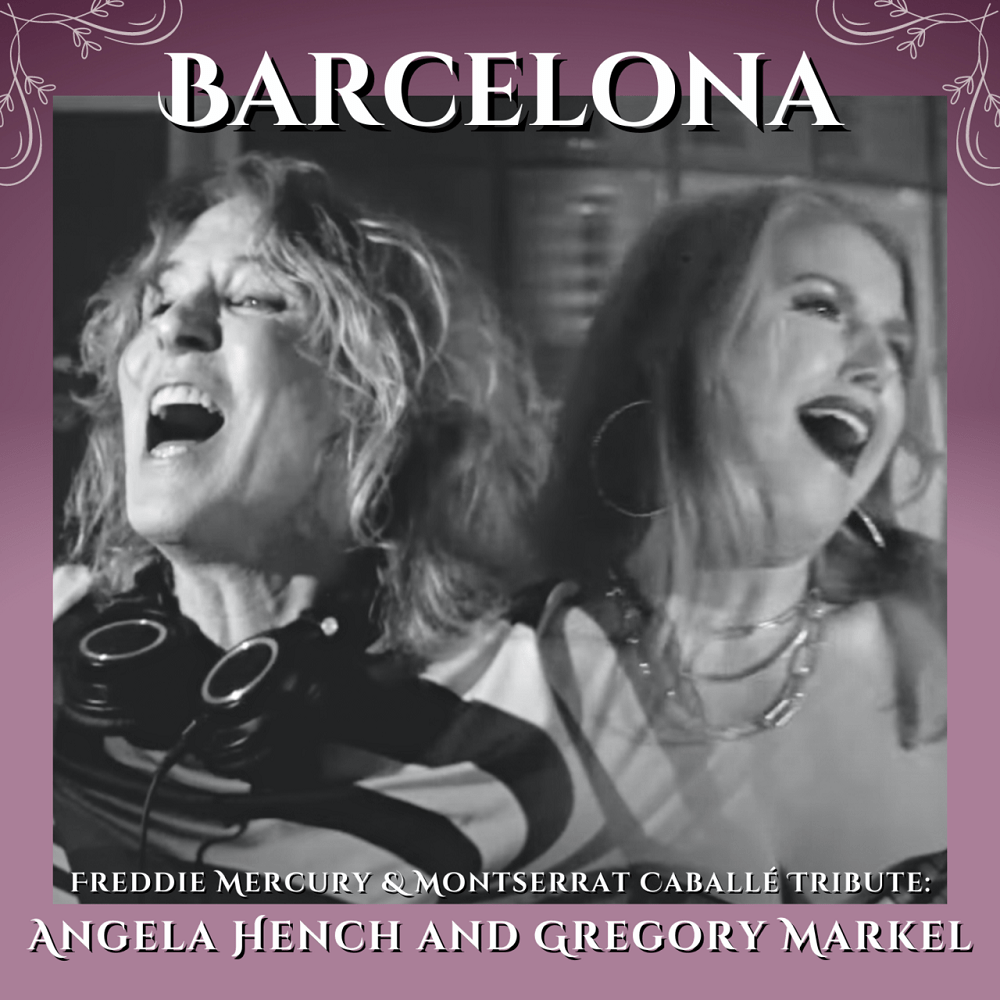 Opera singer Angela Hench will make you rethink what opera is capable of. Her take on Montserrat Caballé and Freddie Mercury's cross-over classic "Barcelona" with second vocalist Gregory Markel lives up to its dual billing as a fitting tribute to that one off marvel and a glorious reinvention of the song for modern audiences. The Detroit, Michigan based Hench works full-time taking care of children, but her music bonafides are impressive and extensive.
The classically-trained Hench received her formal musical education at Bard College's Longy School of Music. She studied there with Anna Gabrieli before moving on to attending the Univeristy of Massachusetts-Boston. She has since garnered tremendous acclaim working with the New York Musical Theater Festival, the New York Fringe Festival, and has made noteworthy appearances at venues such as Birdland, the Duplex, and many more. 
She has chosen an excellent vocal partner for this project. Markel is former lead singer for the progressive rock band Altered State and a winner of the 2016 Global Peace Song Award for the track "Surrender Now".  Markel doesn't try matching Mercury's famed vocal power, in 1986/1987 the legendary Queen vocalist still retained much if not all of his skill, but pays homage in myriad understated ways. Markel's performance is an excellent "answer" to Hench's and never disappoints.
She's filmed an impressive promotional video, as well, for the track. The clips highlights both Hench and Markel, the former a little more, and it's only flaw is that it doesn't disassociate her enough from people's preconceived notions about opera. For instance, I would have her dress more casually. Not crass, but just looser. It's a minor quibble.
Pairing her with Markel in alternating shots is a classic music video move but eternally effective. Both performers give themselves over wholly to selling the song without ever slipping into overwrought nonsense. There's certainly no questioning, however, the cumulative effect of Hench's towering voice. 
Her range is remarkable, yes, but it's her control that should leave you flabbergasted. I believe we've scarcely scratched the surface of Hench's capabilities. It contrasts well with Markel's, of course, and her operatic delivery is not any hindrance, just as it was not for the legendary Montserrat Caballé, for delivering an emotional and nuanced reading of the words.
The song is, in 2022, every bit as much of a commercial gamble as it was in 1987. Other once remote musical forms have experienced at least isolated instances of widespread mainstream acceptance, but opera still remains a genre accessible and prioritized by only upper-class or wealthier audiences. Marrying the classical fundamentals of opera with the epic pop vocals is an unexpected smash then and now, but it shouldn't be.
They share more of a common frame of reference than casual listeners may realize. Angela Hench and Gregory Markel's reinterpretation of this unique classic won't dislodge the original from memory. It occupies the same stature, however heretical it might sound to some, and those two great performers responsible for the original would likely agree. 
Gwen Waggoner