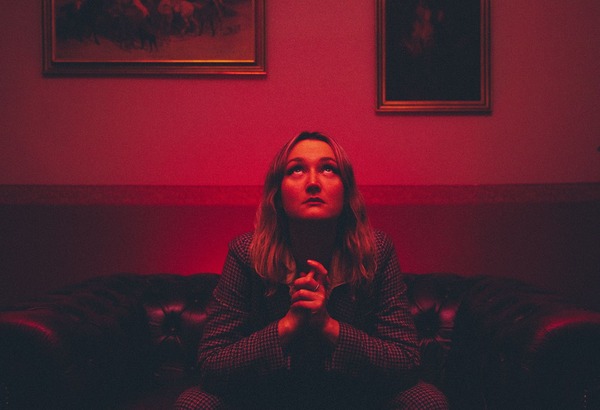 @skopemag news – wednesday – october 5, 2022 @ 12 pm est
@skopemag HQ – http://smarturl.it/skope
Seth Adam releases new single "Out Of Touch"
Hailing from New Haven, Adam was a fixture in several bands throughout his teens and 20's before running with his given name and producing 3 acclaimed full-length albums, a live record and 3 EP's. He hit his stride working with David Immerglück (guitarist from Counting Crows) who produced several of Adam's tracks. He was subsequently Nominated for Male Performer of the Year (2016) and Songwriter of the Year (2017) at the New England Music Awards.
J. Graves // "Fortress of Fun" choose-your-own-adventure LP (dance punk)
Dream Chasers' Tafia Honors Young Dolph in "Paper Route" Video
A natural born hustler with charisma to spare, Tafia tells relatable street stories through his appealingly raspy drawl. Paying tribute to one of his heroes, the Miami native and Dream Chasers signee proudly declares #LLD, releasing the video for "Paper Route," his collaboration with Young Dolph. Released earlier this year as part of Tafia's Mention My Name album, "Paper Route" has become a breakthrough hit, the song's hustle-hard mentality and Tafia's out-the-mud origin story combining with Dolph's commanding verse to create a radio-ready fan-favorite: the song generated over 15 million streams to date across platforms and placed at #35 on Mediabase's Urban Radio chart and #43 on Billboard's Mainstream R&B/Hip-Hop Airplay chart. The Donn Suave & DummyBeatz-produced track is a lyrical showcase for both rappers, each artist saluting the trenches they emerged from and detailing the path they took to chase their dreams.
Murky Claw release "Dog Child", the third single from EP "M3TAVERSE"
Murky Claw, the group from Barquisimeto, Venezuela today with its members residing in various latitudes, returned with force with their new EP M3TAVERSE. With this EP, Murky Claw reaffirms its return as a band, experimenting with new sounds that transcend the alternative metal with which they became known at the end of the nineties.
"Dog Child" is the third single from "M3TAVERSE", It is a song full of dense and heavy riffs that can hypnotize the listener from the beginning to the end giving priority to the complex guitar rhythms over the vocal melodies. This work is being mixed, mastered, and co-produced by the well-known Dj Zardonic, a Venezuelan living in Germany.
New Junk City "Sold in Bunches" Premiere
Atlanta indie-punk group, New Junk City, are just weeks away from releasing their incredibly catchy new album titled Beg A Promise. Combining heart on your sleeve punk with 90's alternative, the album is approachable and compelling and should catch the ears of fans of The Menzingers, Lemonheads, Iron Chic, and Gin Blossoms. Their final single from the LP is titled "Sold in Bunches" and it's premiering now at Dying Scene. A reworked tune from John Vournakis' solo album, "Sold in Bunches" is a triumphant and cathartic endcap for Beg A Promise.
DS Exclusive: New Junk City unveil "Sold In Bunches" from upcoming album, "Beg A Promise"
SUNDUB'S LATEST SINGLE IS AN EXTREMELY PERSONAL ONE
In early 2021, Joanna and Ben Teters, the brother and sister who front SunDub, were shaken to their core by the death of their younger brother, Adam. He was only 20 and was a budding musician and producer, just like most everyone in the family; he had already been working on projects with his older siblings. As you would expect with two musicians, Ben and Joanna used their artistry as a tool to help make sense of their new reality. The most direct result is the powerful title track from their upcoming sophomore album, Spirits Eat Music, which is out now as a single, via Easy Star Records. (The full album comes out November 11, 2022.)
Casey Moon Shares Latest Single "glass"
Casey is in the process of unveiling his trilogy of EPs: fountains, mirrors, and ashes. Each project varies in genre and draws thematic influence from a different film or TV series. Listened to sequentially, the collection is about growing up, love and loss.
Just Tommy – New Single & Video "Driving Me Crazy"
Just Tommy, from Tempe, AZ., is back with a new, sensational song and video, "Driving Me Crazy" out now. It's easy to see that Just Tommy is always re-inventing himself with his catchy, melodic songs and new, creative ways of doing things. This time, he has reached into the future with his video for, "Driving Me Crazy" to write the copy and design the background for the cover art, all with AI technology! It's an incredible vision you need to experience for yourself.
SUBMISSION: "Vampires Come Out at Night"! by Beck Black
"Beck Black" the brand, is a Hollywood based band formed in 2014. One of her most note worthy releases, is a collaboration with Beatles' drummer, Ringo Starr for the song "Who's Gonna Save Rock N Roll" in 2020! In addition to Rock n Roll, she is also part of a New Wave Pop duo entitled "JYNX", with two songs licensed to the popular Netflix film "Dumplin". Besides making music, she has appeared in numerous independent films and TV shows; including "S.W.A.T.", "Grey's Anatomy", and "Ruth & Lori." Beck Black released a Punk Rock nouveau album last year, on September 17th, entitled "Hollywood Blvd" with more music and videos coming soon!
New Single // Jeff DeVito
BROTHERTIGER ANNOUNCES NEW SELF-TITLED ALBUM, OUT NOVEMBER 4
Regarding the single's origin, John stated: "I had this syllabic rhythm in my head for months and I felt like I needed to make a song around it. It had this specific '90s RnB' vibe to it which I loved. That evolved into the mantra of the song, and from there, I just built around it. Then Jon came in and we added specks of detail all over. I love how heavy it became."
Ásgeir New Single & Video 'Borderland' Out Today, Album 'Time On My Hands' out October 28th via One Little Independent Records!
As one of Iceland's most successful exports, singer-songwriter Ásgeir has spent the time between his record-breaking debut (now celebrating its 10th anniversary) and today pushing the boundaries of his textured, thoughtful brand of folk-pop. On October 28th he'll release his long anticipated fourth album 'Time On My Hands' via One Little Independent Records.
Toronto Smooth Jazz Guitarist And Composer Jeremy Sean Hector Takes Off On A Soaring "Night Flight"
Introducing Belgium's Doodseskader with new single 'Alive & Not Well', plus announce debut album 'Year One' out 18th November via Isolation Records | For fans of Show Me The Body, Korn, Ghostemane
The death squad marches on: Two years after entering the battlefield with their debut EP MMXX: Year Zero, Belgium's Doodseskader are gearing up for their next fight with the release of their debut album Year One out 18th November via Isolation Records.
SWEET BABOO is back with 'Good Luck'
The singular voice of sensitive storytelling, occasionally surreal singer-songwriter, Sweet Baboo returns to the cut, thrust and cacophony of the music world by announcing the release of his seventh studio album, The Wreckage on his own Amazing Tapes From Canton label on Fri 27 January 2023. Also known as multi-instrumentalist musical polymath, Stephen Black, the road map with directions to not only his first album in five years, but an extensive 2023 UK Tour, begins to slowly unfold with the guarded optimism of the H Hawkline-penned single Good Luck.
Blackburn Alt-Rock Newcomers NOVUSTORY Release Empowering New Single 'Give Me Fire' Out Now 🔥
Fresh from a first play on Alyx Holcombe's BBC R1 Introducing Rock show, Blackburn alt-rock newcomers NOVUSTORY are pleased to reveal the video for their empowering new single 'Give Me Fire', which is set for release on 5th October 2022.
Isla Craig (U.S Girls, Jennifer Castle, The Cosmic Range) shares new single 'Moon'
Today, Toronto based songwriter Isla Craig has shared 'Moon', the second single to be taken from her forthcoming album Echo's Reach. Of her new single, Isla says:
"The new single is my humble offering into the canon of 'Moon' songs across the ages. A song that is more a vibe and a vibe that asks us to suspend the harsh frequencies of earthbound folly for a moment of reflection and feeling. Keeping it psyche and casting a spell, the lessons of the moon of which I live to tell!"
Ziyad Al-Samman shares new single "Hard To Say" (Handsome Dad Records) | Single release party at Paper Dress Vintage, London on Thursday 6th October
Today, half-Syrian, London-based songwriter Ziyad Al-Samman returns with swooning, hook-heavy new single "Hard To Say". Released via Handsome Dad Records (Jerkcurb, The Big Moon, Aldous RH, Babeheaven), the track comes on the heels of recent singles "Dark Horse" and "Madness", which saw Ziyad earn plaudits across a variety of press and radio, as well as early packed out shows across the country.
HOLY POPES (ex 80s Matchbox) Sign To Man Demolish Records + Reveal Video For 'DBT' Out Now
NEW: HAARM release spectacular new cut, 'Lovin' On Borrowed Time'
HAARM have slowly been collecting the accolades that their talent and songs deserve, it's unusual for a band to have sung the premier league's theme tune, regarded highly by The Independent, and collect just shy of two million streams on Spotify whilst still being sustainable as an independent force.
American underground artist Tod Lippy releases "Time," his cover of 1981 hit by Alan Parsons Project
"I was a major fan of Alan Parsons Project growing up, and this was always my favorite song of theirs," Lippy says. "When I decided to cover it, I wanted to foreground its message about the ephemerality of existence by taking it in a darker, more electronic direction."
OUT TODAY: AMUNDA – Mess Me Up (FFO Missy Elliott, Aluna)
AMUNDA, the solo project of Amandah Wilkinson (Bossy Love, Operator Please), has had a storming start to 2022. Following on from her debut single "Did You Get That?", she released the brilliant and bassy "Isn't This What You Want?" then another banger in the shape of "You Walked Away" – plus remixes of all tracks from HQFU, LVRA and MALKA. Her fourth single, "Mess Me Up" is out today.
GRAMMY® AWARD-NOMINATED SISTER DUO LARKING POE "STRIKE GOLD" WITH NEW SINGLE FROM EAGERLY AWAITED SIXTH STUDIO ALBUM
"After years of being out on the road, this song feels emotionally anthemic," says Rebecca. "Shoutout to all the good souls out there who keep showing up for their dreams, even when the goin' gets tough."
Paige Bea merges avant-garde pop and haunting R&B on captivating new single "4×4", new EP 'Goodbye, Then!' out 25th November
Influenced by acts such as Tirzah, Caroline Polachek, Jockstrap, James Blake and Smerz – evident within Paige's avant-garde, unpredictable productions, new EP 'Goodbye, Then!' sees the artist uniting with producers Leo Wyatt (aka KINDER) and Jonjo Keefe (Park Hotel).
Moody Post-Rock Single from ioish
Qazi & Qazi share new single and self-directed video 'Forward'. Listen and Watch Now
'Forward' is the London based duo's, second single (their debut single 'Weight Of Your Bones' came out earlier this year to unbridled praise). Fans and critics alike, will be reminded of the pair's brooding, gothic sound and seamless, bone-chilling harmonies that arouse all senses. Of the track, Qazi & Qazi say "the track's message is that you have no choice but to move through life's little rituals despite struggle; the world goes forward without you and, in time, you'll be able to go forward too. It somehow became a beacon of hope and power for us through this period of pain"
[FOR IMMEDIATE RELEASE] NICKELBACK REFLECT ON "THOSE DAYS" WITH NOSTALGIC NEW SINGLE AVAILABLE TODAY
Nickelback's 10th studio record Get Rollin' and Get Rollin' (Deluxe) will be available via digital platforms and physical CD purchase on November 18. In addition to "Those Days" and "San Quentin," the album will feature an additional nine new songs all penned by Nickelback. The deluxe edition will add four bonus tracks – acoustic versions of "High Time," "Just One More," "Does Heaven Even Know You're Missing?" and "Horizon."
WallyPDF drops AI integrated lofi tune – OUT NOW!
WallyPDF, otherwise known as Wally Sajimi, forms a completely idysocranic musical project. Originally from New Jersey, he now resides across New York, Los Angeles, and Portugal, bringing a complexion of lavish lofi tunes to life in an extraordinarily unique way.
Music Submission: Angelo Nicola Giuliano
Angelo Nicola Giuliano is an eclectic composer, his music is a unique blend of contemporary and classical sounds. With his elegant touch, Angelo writes music to create emotions.
NANCY releases LP title-track 'English Leather' | out today (Oct 5th) via BLAME RECORDINGS
Lasse Matthiessen releases romantic electronic gem 'Dreams Don't Make Noise'
LEONELLE DEBUTS NEW SONG "NEVER ENOUGH"
"Never Enough" marks the first taste of the Los Angeles-based artist's forthcoming debut EP As I Am. The introspective and intimate EP was written over the pandemic as Leonelle found her true voice, which has taken shape into pristine alt-pop and aqueous R&B with raw lyrics poured straight from soul to song. The album was Mixed by Curtis "Sircut" Bye (Roddy Ricch, Summer Walker, SZA and Baby Keem) and mastered by Million Dollar Snare (Roddy Ricch, Kendrick Lamar, Summer Walker and SZA).
Chicago's Ganser releases new EP 'Nothing You Do Matters' (produced by Liars' Angus Andrew) today on Felte!
BRUTUS DROPS LAST SINGLE BEFORE UPCOMING ALBUM
MEDIA ALERT: Anti-Flag Share "MODERN META MEDICINE" Video Feat. Jesse Leach of KsE — WATCH
CAUSTIC CASANOVA: stream genre-bending new album in full
Washington D.C. heavy and genre-bending riff-rockers CAUSTIC CASANOVA present their forthcoming fifth studio album "Glass Enclosed Nerve Center", which will be unleashed to the world on October 7th through Magnetic Eye Records.
Album Premiere & Review: Caustic Casanova, Glass Enclosed Nerve Center
New Music // Elizabeth M.Drummond – "Bullet"
UK R&B Artist Shelana Azora Shares New Single "No Luv"
SOHODOLLS return following viral Madonna TikTok hit!
The Drives weigh out post-relationship aftermath on new single "Not That Bad"
Jimmy Edgar teams with Zelooperz and 10k.Caash for "EVERYBODY"
Production wunderkind Jimmy Edgar (whose notable collaborators include Hudson Mohawke, Danny Brown, DAWN, and Vince Staples) has just shared "EVERYBODY," another advance taste of his upcoming album LIQUIDS HEAVEN (out via Innovative Leisure on November 11). "EVERYBODY features Zelooperz, who I met in Detroit while recording with Danny Brown," explains Edgar. "10k.Caash hopped on the beat remotely. The track explores the sound of the full length album, which is all based on the idea of 'liquid.'"
Larkin Poe share emotionally anthemic new song "Strike Gold"
LA's Maraschino shares new single "Smoke & Mirrors"
"'Smoke & Mirrors' is a glimpse at life in a techno-feudal La La Land where everyone's a star, the whole world's a stage, and the plot is lost. It's a funhouse full of dopamine dependent seekers, lost in reflections of their "best" selves and trapped in an infinity mirror of banality and artifice." – Piper Durabo
Trent Reznor/Atticus Ross/Antonio Sánchez collab yields new video; Sánchez tour starts 10/18 in DC
WEDNESDAY 13 Embodies Horror Punk Spirit with Brand New Single "Good Day to Be A Bad Guy"
ELECTRIC JAGUAR BABY: get fuzzy with new album streaming!
French fuzz-driven garage rockers ELECTRIC JAGUAR BABY premiere their infectious and vibrant sophomore album 'Psychic Death Safari' exclusively on Psychedelic Scene Magazine, ahead of its release this October 7th on Rebel Waves Records.
World Premiere! Psychic Dream Safari by Electric Jaguar Baby
OIEE collaborate with badfocus on a Bonobo style electronica
Dungen Share New Single "Höstens Färger" From New LP Out Friday (Mexican Summer)
Dungen today released the lush psych-pop ballad "Höstens Färger," the final track previewing their first album in seven years, En Är För Mycket och Tusen Aldrig Nog, out Friday via Mexican Summer. Its title translates to "The colors of the fall" and arrives alongside a video featuring Dungen frontman Gustav Ejstes. Video director Isidor Estrada Nyqvist explains, "Like all great artists, Gustav is a bit on his own planet, operating outside of the 'normal' sphere of life. He sees things from a totally different perspective, and he uses his music to help others see it too. Gustav just does his beautiful thing, like a kid playing, and that's what I wanted to portray with this video."
SOPHIA ALEXA REVEALS STUNNING NEW SINGLE 'GOING TO CALIFORNIA'// LISTEN HERE
Having already beguiled with beautiful new offerings The Way You See Me and Before I Go, California born- London based artist Sophia Alexa reveals gorgeous new offering, Going To California. Laying her striking vocal tones over plucked guitar lines, the track is a relatable ode to the wanderlust we all feel from time to time. Speaking on the release, Sophia Alexa states:
Skope Magazine x Lincoln Returns with "Everything Is Wrong"