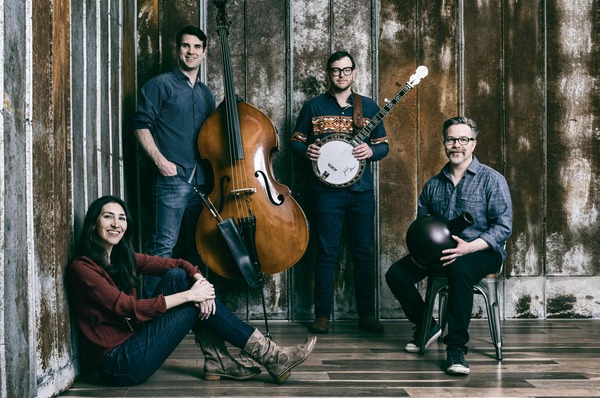 Karen Ballew, the lead singer/harpist of Nashville-based Americana/world/roots quartet The Deer's Cry, sat down with @skopemag to talk about their new album, "Heal the Heart" (out now).
@skopemag: Tell us about your new album, "Heal the Heart."
Karen: The songs were inspired by my personal struggle with anxiety and depression and are also a response to the hatred that we all witness on a day-to-day basis. But there is a lot of hope in these songs as well! Ultimately, the album represents the mending of a heart, the healing of a broken spirit, and the awakening of an inner strength.
@skopemag: What inspired the title track, "Heal the Heart"?
Karen: I was on Facebook and noticed all the hateful comments going back and forth. It started with a disagreement about politics but dissolved into something hurtful and personal. At the same time, multiple people were grieving the loss of loved ones to COVID-19. It seemed this would be the time for people to recognize their shared humanity and listen to one another and offer support, so to see this influx of hatred was disheartening! Thankfully, we can always find those who offer empathy and kindness in these situations—even if they are few, they make an impact. I noticed a turn in the tide, where people began having a real conversation (instead of just calling each other names!). That's what inspired me to write this song.
@skopemag: What was your favorite part about recording this album?
Karen: The teamwork and collaboration! My bandmates, our producer, Nick Bullock, assistant engineer, Ethan Howard, and all the musicians who recorded on this project were a joy to work with. Will MacLean's multi-instrumental contributions, Bryan Brock's innovative percussion, Patrick Atwater's inventive arranging, Hannah Holbrook's playing, and Nick's creativity and orchestration really elevate the energy of these tracks! It was an inspiring team!
@skopemag: How would you describe your music in a nutshell?
Karen: Each song represents a different intersection of the musical sounds and traditions that inspire us—folk, world, jazz, classical, bluegrass, and rock. The connecting thread is the atmosphere and spiritual themes!