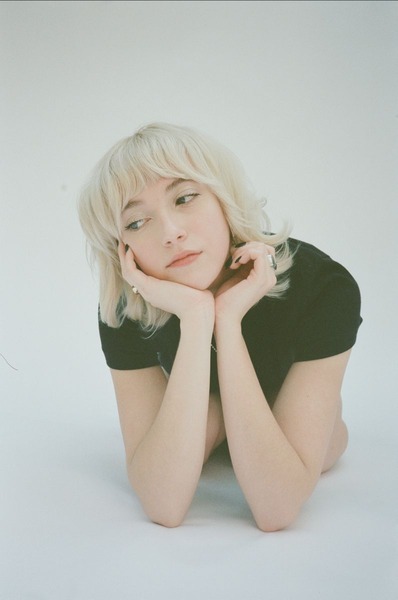 @skopemag news – wednesday – october 5, 2022 @ 10 pm est
@skopemag HQ – http://smarturl.it/skope
Alt-rocker Moon Walker shares single + video "Turn Off This Song (Before It Takes Your Soul)" ahead of sophomore LP
BROTHERTIGER ANNOUNCES NEW SELF-TITLED ALBUM, OUT NOVEMBER 4 / SHARES VIDEO FOR NEW SINGLE "BE TRUE"
JULY TALK announce new album 'Remember Never Before' and share video for 'After This' | New album out 20th Jan 2023
Shutups release "100Punk" single + video // new LP 10/21
"100Punk" is the oldest song on the record, originally recorded as a demo in 2014 (from which the opening few seconds were copy/pasted directly into this album version) and now updated with new lyrics and additional musical flourishes like flute and baritone sax. Lead singer Hadely Davis cites "100Punk" as "the first song I wrote that I thought gave me a good enough reason to start a band", with drummer Mia Wood echoing that they "have been dying to release this one for so long, but the years of refinement has really strengthened the track in this final form. It's so different from the other singles and most of our songs generally". Meanwhile, bassist Bud Armeinti said about the song, "This one's a "Bud-Certified banger".
privacydied shares post-punk inspired single 'GLIDE'
BAYLI Releases "act up" Single & Announces 'Stories 2' EP
"'act up' is an ode to love!" shares BAYLI on the single. "Of course, like so many of my other songs, its steeped in gay idioms and innuendoes and feels like a magic carpet ride through my own dreamy, campy audio utopia. In this song I'm singing to a girl who I am totally smitten with and the song describes the up and down roller coaster of dating someone who is strong, sexy, independent and a go-getter. Sometimes she's the chillest, kindest and "coolest" girl you've ever met, but if you push her to her edge she knows how to turn up and get feisty, as true bad bitches do. This song is about loving your partner through all the moments."
Rockshots Records – Black Hole Unveil First Single "Never Surrender" Off Upcoming Album "Whirlwind of Mad Men" Out November 2022
Today, in preview of the album, BLACK HOLE is unveiling the first single "Never Surrender" off the forthcoming album. The track offers up a Celtic atmosphere that is inspired by the character of "Braveheart" William Wallace who fought to save his land.
"It is a message to all those who have fought, are fighting, and will fight for their country and their freedom." adds the band.
JEEZY ANNOUNCES NEW PROJECT 'SNOFALL,' OUT OCTOBER 21
Cementing a monumental reunion, JEEZY once again joins forces with friend and collaborator DJ Drama to present a brand-new project entitled SNOFALL on October 21, 2022.
Kelsey Magnuson Shares "Anna's Song" Single via CHORUS.FM | 'Don't Budge' Debut LP Out 11/2 via Earth Libraries
With her band, Kelsey Magnuson creates lyric-heavy songs with catchy licks that convey her feelings on making out, growing out of your twenties, and sports as a metaphor for polyamory. Throughout her debut LP, Magnuson draws inspiration from other femme rock musicians such as Julie Doiron, Haley Heynderickx, and Hannah Mohan (And the Kids).
[Video] Dub Sonata ft. Revelation, Bobby J from Rockaway & M-Dot – Another Day prod. by Dub Sonata
LENNE Releases New Lyric Video for Single "The Screaming"
IAMNOTSHANE FOLLOWS UP VIRAL SUCCESS WITH STUNNING NEW OFFERING 'WHAT DOESN'T KILL YOU MUTATES AND TRIES AGAIN' // LISTEN HERE
On the back of viral breakout hit Maybe My Soulmate Died, LA based polymath iamnotshane is returning with stunning new offering what doesn't kill you mutates and tries again. A track showcasing the dreamy vocals and darkly humorous lyricism that has seen iamnotshane develop a passionate global fanbase, what doesn't kill you mutates and tries again cements iamnotshane as a wholly unique, multi-faceted artist doing things slightly differently.
obSCENE Stealers feat. Ken Lewis and Michael Maas Release New Single "Side Effects" Out Now!
obSCENE Stealers released their new single "Side Effects" to all major platforms!
obSCENE Stealers feed their musical co-dependence mainlining their new single "Side Effects". Weaving a cinematic dark pop story of love addiction, "Side Effects" spills "There's an unexpected innocence in letting all your walls down, yeah the flood can be too much I'm under water under you now".
Zoon Shares "Giizhig" Video via Clash
Zoon (Zoongide'ewin), the musical project fronted by songwriter Daniel Monkman, recently shared a brand new surprise 4-track EP entitled A Sterling Murmuration (out now via Paper Bag Records). Today, he shares a music video for the EP's final track, "Giizhig."
ERICA BANKS DROPS MUSIC VIDEO FOR NEW SINGLE "NASTY" FEATURING BANKROLL FREDDIE
Gryffin & Tinashe drop collaborative single 'Scandalous'
A scintillating, dance-infused pop jam, 'Scandalous' pairs Tinashe's sultry vocals with a vibrant production. It follows on from Gryffin and Kygo's collaborative smash 'Woke Up In Love', a track that already has 6.8 million Spotify streams.
Clipping REMXNG 2.3 Out Today: Remixes from Blectum From Blechdom, Ian Little, Rrose, Wobbly, Stazma, Speaker Music, Thomas Dimuzio
On Wednesday, September 21st, 2022, Clipping announced REMXNG, a quartet of EPs featuring remixes of tracks from the band's Horrorcore-themed albums, There Existed an Addiction to Blood and Visions of Bodies Being Burned. Each EP showcases remixers hand-picked by Clipping to slash, mangle, and brutalize the band's music into all-new, exquisitely macabre, creations.
girlpuppy Shares New Single "Teenage Dream"
girlpuppy's (aka Becca Harvey) highly-anticipated debut LP When I'm Alone is due out October 28th on Royal Mountain Records (Wild Pink, Pillow Queens), her second release on the label following 2021's Swan EP, a five song collection that drew remarkable acclaim from outlets like NPR, FADER, Paste, Under The Radar, Coup De Main, Office Magazine, i-D, Line of Best Fit and NYLON who called her "one of indie folk's most promising newcomers." Produced with Slow Pulp member Henry Stoehr and Alex G guitarist Sam Acchione, girlpuppy's debut has seen three singles released so far "Wish," "I Want To Be There," and "Destroyer" and today Harvey is sharing the fourth single "Teenage Dream," a tune inspired by a Keanu Reeves lookalike.
600Breezy Releases "Himalaya" (Official Video) Today, From New Project 'Retaliation'
Singer-Songwriter Dan Pallotta Debuts 'American Pictures' Album Today; Tender and Reflective Video
Matt Mahurin's black and white music video shot in California underscores the humanity of this character, creating an entire world of emotion which parallels the song itself.
Canadian Folk Artist Noah Derksen Shares "Maybe Next Year"
RITUAL DICTATES Streams New Album No Great Loss Ahead Of Release Via Decibel Magazine
RITUAL DICTATES is now sreaming their new album, No Great Loss, ahead of its release this Friday, October 7th via Artoffact Records. No Great Loss is an adventure for the duo, exploring darker, more gloomy atmospheres as they stretch their musical endeavors into new territory. Pre-orders are available HERE.
ENNY RETURNS WITH "CHAMPAGNE PROBLEMS"
Following a momentous year that has seen her tour across the globe, rapper/singer ENNY returns with her first release of 2022, "Champagne Problems". Produced by Beat Butcha & Tala (with additional production from Will Yanez), the single is quintessential ENNY, marrying deeply intricate lyricism with butter-smooth instrumentals that'll make you want to hit repeat before you even reach the end. Accompanying the track is a striking new B+W video directed by Jean-Sébastien Degni which was filmed around ENNY's local community of Thamesmead, South London. Watch the video below and stream/purchase Champagne Problems via FAMM HERE.
SUDDEN DEAF Stream New Album Havoc
Hard rock outfit SUDDEN DEAF are streaming their new album Havoc now at Ghost Cult Magazine ahead of its release on October 7th.
KIT MAJOR SHARES NEW SINGLE "GOD COMPLEX"
Los Angeles-based indie pop queen Kit Major is back with an exciting announcement: after sharing a string of singles for the past year, she's ready to share her debut EP! With the announcement, she shares new single "God Complex." Taking inspiration from Y2K pop-punk icons Avril Lavigne, The Veronicas, and Paramore, "God Complex" is an addictive grunge-pop banger packed to the brim with catchy guitar riffs and melodies that'll immediately get stuck in your head. A must-listen for fans of Avril Lavigne, Green Day, Rage Against The Machine, Olivia Rodrigo, Gorillaz, MUNA, Chloe Moriondo, Pale Waves, Halsey, Nine Inch Nails, Hole, El Tigre, and Waterparks.
Korean Singer-Songwriter JAMIE Releases "One Bad Night" EP and Colorful Music Video "3D Woman"
Gemini Parks share video for "Price To Pay," play shows, including October 7 with The Get Up Kids
Gemini Parks is a genre blending, funk punk band that fuses hip-hop, pop, and glamcore. Last month, the band released "Price You Pay," their latest single, to digital streaming platforms. With backing vocals from Penny Ptichlyn of Broncho, "Price You Pay" was recorded with Oklahoma-based producer Jarod Evans (Broncho, Flaming Lips) in 2022 at Blackwatch Studio.