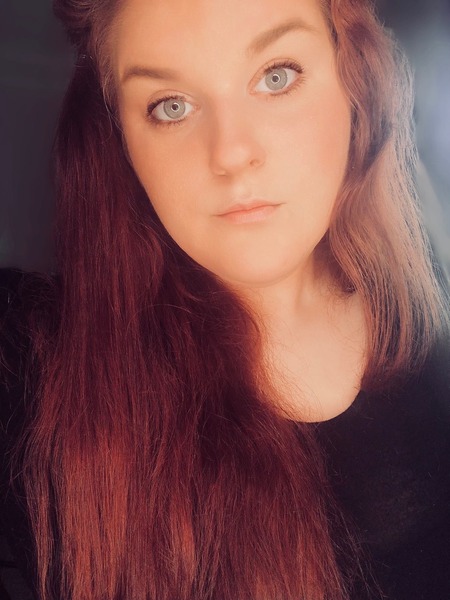 Her first EP project titled "Playing with Fire" was released in April 2021.  She released a country pop EP titled "Songbird: Part One" in July 2022.  "Songbird" is a two part collection of songs that shows Jennifer's growth as a writer and is sonically much different than her earlier projects. "Catfish" is the first single off the "Songbird: Part Two" EP that will be released in early 2023.  Her music has a country sensibility with a pop current running through it.  Her voice is smooth and passionate with a sweetness and power that merge seamlessly into satisfaction for the listener.  Her sound is a mixture of country, pop and blues that reflect an eclectic blend of influences.
She has been recognized locally for her songwriting and was named "One to Watch" by Nashville Songwriters Association in Spring 2021 and Spring 2022.  Her songs "IDWYB" and "Filthy Water" were Top 10 Finalists for "Best Pop Song" and "Best Modern Country Song" for the Spring and Summer 2021 World Songwriting Awards.  She was just recently named  the "2021 Country Artist of the Year" by Indie Star Radio.  Her song "Curious" was a Finalist for "Best Pop Song" for the Winter 2022 World Songwriting Awards and won "Best Pop Song" for the Indie Songwriting Awards in Winter 2022.  Her song "Rock This Way" was named "Best Pop Song" and "Best Overall Song" by the Indie Songwriting Awards in Spring 2022.  She has been nominated for five International Singer Songwriter Association Awards, including "Female Vocalist of the Year", a Josie Award for Female Music Video of the Year for "Filthy Water", and a Carolina Music Award for Country Female Vocalist of the Year.
The Mind of a Musician:

When did you make up your mind that you wanted to be a musician? 
The short answer is I've wanted to sing and write songs since the age of 4 or 5. The long…I spent years trying to be practical and thus, put music on the back burner while I pursued a "normal" career path. In June 2021, I finally decided if I am going to really do this music thing, I need to go all in and stop chasing a Plan B.
Please discuss how you interact with and respond to fans.
I try to always take time during breaks at my shows to meet with people. I also do monthly online events that allow fans to ask questions, make song requests, etc.

When performing and the crowd is singing along, how does that energy make you feel?
Like all is right in that moment. I love how music brings people together and the connection you can feel in those moments.

What's the biggest highlight of your career thus far?
I was named Indie Star Radio's "Country Artist of the Year" in 2021. Up until that point, I had felt very alone in my career because of a lot of professional challenges. Because that award is voter based, it made me realize the amount of support I actually have and it was amazing to see.
Is there a hidden meaning in any of your music?
Yes. I tend to write about relationships; however, not every song is about a "relationship." I have written a song that sounds like I am leaving a lover, when in actuality it was based on me quitting a job. I tend to write about things going on in my life, but change the details at times.
Which famous musicians have you learned from?
Honestly, I tend to learn from every musician I meet. I like to study what other musicians/performers do.
What makes a performance/song good? How do you judge a performance/song?
I think the emotion it provokes is what determines if it is good or not. I love lyrics so I tend to focus on the lyrics and if something is cleverly said. A performance does not have to be perfect in a technical sense if you can feel it comes from the heart. If someone's voice cracks for example because they are crying….it can be an amazing performance.
How often and for how long do you practice?
It depends on the event or gig. I used to have to practice probably four times longer than I do now because my anxiety was so bad that I would freeze. I typically can learn new material fairly quickly, but I still like to run transitions between songs or if I am using a new pedal.
Do you have any advice for anyone wanting to sing as a career?
Embrace your own voice. For so long, I thought I had to sound like x, y or z. People were ruthless about my vibrato…about elements of my voice…and I listened and my anxiety became even worse. God gives you your unique voice. There is only one like yours, so yes learn from others, but don't try to be someone else.
Who helped you most in your journey?
My husband. I had given up on my music before I met him. I had listened to all the criticism and decided music was a pipe dream. He was the one that first pushed me to pursue worship leading again and even making my first demo. He also was the one that finally told me that I need to stop putting music on the back burner and really do it.
What would you do differently if you were to start over again from day one?
I would have stopped listening to the criticism and listened to what I knew I was supposed to be doing…even if it didn't make sense to others. However, I know that I am more grateful now because everything has not been perfectly on my timeline.
If you could change anything about the industry, what would it be?
I think like most of society, the industry makes a decision on what they think sells or is popular and everything else is thrown to the side. There is a small group of artists that are promoted and found on terrestrial radio….while 90 percent of music is just sitting there hoping to be heard. I wish the industry was not as narrow-minded when it comes to image, branding, and sound and that more emphasis was back on talent and art than the bottom dollar.
How would your peers describe you in the music industry?
Hmm…I have no idea. I think they probably think I am more confident or extroverted than I really am. I generally want to help people. I really want everyone to win. I know that sounds cliche and idealistic…but for me, I was in a very competitive environment for years and saw a lot of backstabbing and it makes you lose the joy of the music. I want a community where people help each other and can come together to create.
How would the people closest to you describe you outside of the industry?
I am pretty quiet and extremely introverted. I second guess myself alot and I am my own worst critic. I also tend to work all the time and find it difficult to relax. Once I get to know you, I loosen up and I have a very sarcastic and quick witted sense of humor. I also tend to put myself last.
Do you have any hobbies or interests outside of music?
I help with a couple recovery ministries and love it. I also enjoy thrifting and antiquing. There's nothing better than getting a really good deal on something.
Instagram – @jenniferalvaradomusic
Tiktok – @jenniferalvaradomusic