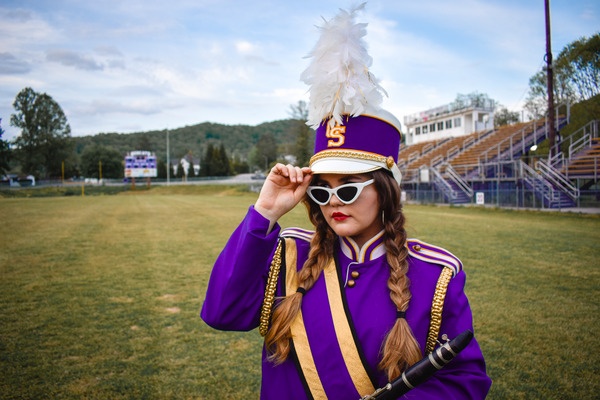 Chattanooga-based Americana/country singer-songwriter Rachel McIntyre Smith sat down with @skopemag to talk about her new EP, "Glory Daze" (out now).
@skopemag: Tell us about your new EP!
Rachel: It's chock-full of nostalgia, regret, and small-town stories, set to classic country instrumentation. I think a lot of people my age will relate to it because many of us are feeling robbed of our youth. I'm 25 now, and when the pandemic started, I was fresh out of college. I had always been told that my "real" life would begin once I was done with school. I thought I was gearing up for the best years of my life, but then I spent the past few years cooped up in my house terrified that I would get COVID. To cope, I dove headfirst into nostalgia and romanticized life before 2020. I looked through old pictures and videos. I wondered what my life would look like if I had made different choices. I imagined what I would've changed if I knew my life would be on pause for two years. I channeled those complicated emotions into songwriting, which has ultimately helped me move on.
@skopemag: What is the story behind the song "Miss Highfalutin"?
Rachel: It was the first country song I ever wrote. I became obsessed with the album "Pageant Material" by Kacey Musgraves in 2016. I think its influence is pretty evident in "Miss Highfalutin." It's a cheeky song about people who get too big for their britches once they get a taste of city life. I wrote it after getting annoyed with people from my hometown who started talking badly about it once they moved away. I think anyone who has encountered a highfalutin person will smile when they hear it.
@skopemag: What was your favorite part about recording this EP?
Rachel: Recording multiple tracks as a collection as opposed to just doing a single. I got to explore the theme a lot more and figure out how to make the songs cohesive yet unique. It felt like my producer, Dran Michael, and I were creating a little musical world.