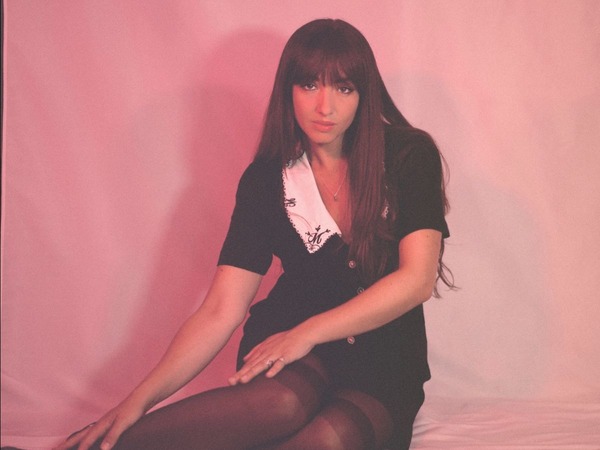 @skopemag news – thursday – september 29, 2022 @ 5 pm est
@skopemag HQ – http://smarturl.it/skope
Streaming Now! Vancouver's HUNTING GIANTS Release Crowning Achievement: Progressive, Expansive "Mythos"
Canada's Hunting Giants have released three killer singles in support of their upcoming album "Mythos" and now the entire record awaits ears. Musically, it's very diverse ranging from intense white-knuckled metal tracks, down to gentle instrumental tracks peppered with melodic piano and haunting cello, all the way to epic ballads tastefully complimented by choirs, strings, and bells. Lyrically, it explores archetypes, both heroic and villainous, that affect the world around us, as well as the inevitable fates which arise when these values are heinously held and expressed. The band continues:
The Finnish industrial rock act The Fair Attempts release new song "Dark Star
As the days grow shorter and the darkness takes hold, The Fair Attempts releases the second single, "Dark Star," from their upcoming album. The embracing touch of the moody synths and sharp beats invites you to dance to this new Dark Wave piece.
"There is something special about the Autumn mindset and it resonates with this single." Says Friendly Timo, the artist behind the song. "I wrote this song to remind me how I tend to poison my mind by harboring negative thoughts and storing them in the corners of my mind. It's this tragic duality of the human condition. Anything we intend to do has always the dualistic side to it in our psyche, and like a mirror world, it creates monsters inside us that are quite literally killing us."
Casey Bishop Debut Self-Titled EP Out Now!
Julia Wolf Releases New Take on the F-U Song – "Get Off My"
[BUMP] NBA YoungBoy jumps on Cootie's "TwoTone" track and music video
VALLEY DROP THEIR HOPEFUL ANTHEM "THE PROBLEM SONG"
Doom Metal Kings CANDLEMASS Premiere Brand-New Official Video for "Sweet Evil Sun"
Hvnnibvl – Never Enough
Puppy Angst shares new single/video, "Perpetual"
HYPEMOM Share New Single"SOPAT" b/w "Dolphin Shoals"
Instead, "SOPAT" b/w "Dolphin Shoals" marks the second installment of the HYPEMOM CLASSICS single series: a batch of misfit hits, recorded with Alex Mead-Fox at Spaceman Sound years before the pandemic and finally receiving a proper release. It's a high-energy blend of Y2K punk and indie, with all the ADHD songwriting and music school drop-out chops to keep things raggedly catchy.
[NEW MUSIC] FRED Shares Fresh New Anti-Pop Anthem, "U Want Me Dead"
ED SHEERAN TEAMS UP WITH POKÉMON FOR NEW SONG AND VIDEO
Joshua Lewis Shares "Only You" Single + Video via EARMILK | 'Friction' LP Due November 11 via Earth Libraries
CRAZY SWEDES Premiere Video for "What's On Tap" via Sonic Perspectives
"What's On Tap' is one of the funkier numbers on the release and falls somewhere between the jam band and fusion worlds. It has a joyous vibe and the guys had a lot of fun with it. George (drums) and Eric (bass) laid down a great groove for Rob (keys) and myself to stretch out and improvise over. During the production process with our co-producer (Chris Theis) the song grew to include a horn section and some ripping trumpet solos courtesy of our bud and honorary Swede, Dylan Canterbury."
VIDEO PREMIERE: Watch Jazz Rockers CRAZY SWEDES New Video for "What's On Tap"
Liz Cass releases 'Something Real' video
LISA BODNAR AND WHISTLEGRASS RELEASE SECOND SINGLE "SHE KNEELS" FROM THE FORTHCOMING ALBUM, 40 YEARS IN THE DESERT
Pennsylvania's Lehigh Valley, which includes Lisa Bodnar's home city of Allentown, has certainly seen some trying times. Lisa, who's endured some trying times of her own, has inherited some of that defiantly optimistic, won't-be-beaten-down Lehigh Valley grit. This grittiness weaves its way through moving, beautifully crafted songs that comprise 40 Years in the Desert, her long-awaited third album. Her debut album, Maybe I Did, was released in 2003 to instant acclaim and even charted on college and triple-A radio in the mid-2000s. The sophomore album, Come Hell or High Water, fared even better, garnering four Grammy nominations: Best New Artist; Best Pop Vocal Album; Best Engineered Album, Non-Classical; and Producer of the Year.
KAASH PAIGE DROPS NEW VISUAL TO "MISS MY DAWGS" FEATURING 6LACK
French punk'n'roll outfit Deep Merries unveiled new official "Worth The Run"
MANIC ABRAXAS: New Noise Magazine Streams Maine Punk/Doom Metal Trio's Steve Austin-Produced Third Full-Length, Foreign Winds; Album Sees Release Tomorrow
MANIC ABRAXAS' Foreign Winds delivers seven thundering tracks of dirge-strewn, punk-fueled, crossover-meets-doom engineered and produced by Today Is The Day's Steve Austin at Austin Enterprise. Joining drummer Tom Bennett, bassist/vocalist/synth player Justin Hamm, and guitarist/vocalist/synth player Dallas Seger, the record features guest vocals from Ryu Mitsuhashi on "Domerunner" and lead guitars from Ryan Curry on "Foreign Winds."
TOMMY DECARLO ANNOUNCES NEW SOLO ALBUM 'DANCING IN THE MOONLIGHT' OUT DECEMBER 9, 2022
vi0let shares dreamy new single 'Cream and Peaches' plus EP OUT NOW!
Standout vocals and floating production depict those euphoric early moments of falling for someone. The soulful focus track comes as a dreamy moment on the EP, offering up a sweet 3.44 mins of escapism. Explaining more vi0let shares:"I was in the honeymoon stage with someone and one morning we woke up and it was a sunny day in Brighton. I had to go to the studio that morning so I left early, grabbed a coffee on the way and felt like I was on cloud 9. I never wanted this feeling to end, feeling so safe and comfortable.
NEWS: Nic Fanciulli Announces DANCE! Residency At Nebula In Manhattan
Today Ibiza heavyweight Nic Fanciulli has announced he will be bringing his iconic residency DANCE! to Manhattan's Nebula. Each night of the residency will see Nic invite world class musical selectors to join him as he headlines the cutting-edge nightclub and event space starting October 14, 2022
Puma Blue Returns With New Single "Hounds" Out Today Via Blue Flowers
Recorded mostly in one live take and with additional production from Andrew Sarlo (Bon Iver, Big Thief) and Sam Petts-Davies (Warpaint, Thom Yorke), the single marks a bold progression in the previously bedroom-based producers signature 'voicemail ballad' sound.
Kenny Muney and Dreezy Catch Feelings in "Nobody" Video
Rising pop/alt star Luke Reyvn releases raucous single, "Money Pies"
Jackson Welchner Shares Ode to Friendship "When UR"
The original song was written in 2016 as a piece for Jazz Choir, and it was his first attempt at writing something pop-y and catchy. His goal with this song was to write a pop song that wove together three equidistant key centres as seamlessly as possible. The song ended up being in A♭major, with the verse starting in C and then halfway pivoting to E major.
The saxophone solo was improvised by the masterful Patrick Smith, one of Toronto's best young sax players. The solo you hear on the track was done in one take!
Today Folk artist Noah Derksen shares full ensemble beautiful stop motion video for "Maybe Next Year"
NEW LYRIC VIDEO for COSMOTHEORY!
Dan & The Gummy Hunters release "Team Work", new album has ten songs of pure nostalgic 90's Punk Rock
Dan & The Gummy hunters is a Punk rock project heavily influenced by the California early 90's. The band released their first album "Memory lane" in December 2021. In their brief journey the band participated in two lives for international festivals. The Pirate Signal fest from Chile and Bandemic 3 from Australia. Both streamed word wide. In addition to having their songs played on FM/Web radios in Brazil, the United Kingdom, Germany and the United States.