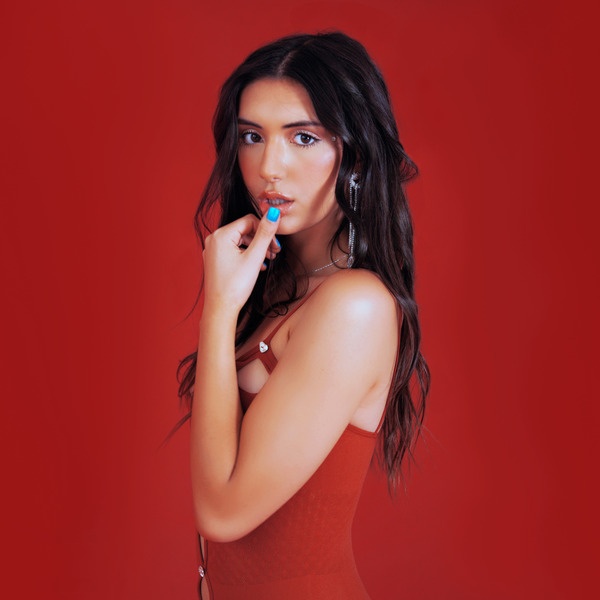 @skopemag news – thursday – september 22, 2022 @ 12 pm est
@skopemag HQ – http://smarturl.it/skope
KIANA LEDÉ DROPS VIDEO FOR NEW TRACK "IRRESPONSIBLE"
Directed by Michelle Parker, the accompanying video intercuts moments of Kiana singing with emotionally charged vignettes of a rocky romance. It eloquently translates the push-and-pull of the track on screen. The video follows the release of the track on Friday, which has already received praise from Teen Vogue, Rated RnB and more.
Streaming Now! Montreal's ETERNAL CLOSURE Present Highly Ambitious New Album "At the Center of It All"; Produced by Chris Donaldson (Cryptopsy)
Montreal's Eternal Closure has a shiny new album "At the Center of It All – Chapter I" ready for ears. One that is more diverse, heavier, and more technical than anything they have done before. It shows how their songwriting abilities have taken a whole new step and incorporate prog, and djent elements simmered in with the solid core base. The lyrics come from the heart about what they stand for, how they feel about a range of subjects, and how they get mad at those who reject nuance and empathy in their lives. They comment on the album:
Submission for Skope Magazine
Released today, the video for "Hearts & Arrows/Ask Me No Questions" comes via vocalist/songwriter Adam Divine & producer/songwriter Shadowbanned.
Their collaboration comes to life throughout their new album 'Shadow Sides,' which meshes glam rock theatrics, singer/songwriter emotion, and EDM excitement.
Intimate experiences of love and pain // New Single "Crazy"
Stefano uses his rich background as a classically trained pianist to pair this vocally driven piece with a dim and distorted piano hook. We watch Stefano grapple with isolationism and the ghosts of his past as he journeys across abandoned beaches, lonely rooftops, and the solitude of his bedroom in this contemplative music video. Upon writing this track, May notes: "In everyone's life, there is a moment when words cannot convey the gravity of a troubling situation to another. The power and beauty of music builds connection and closes this gap." May has received acclaim from the likes of CNN, Ladygunn, Earmilk, GLAAD, Celebmix and Great Day Live to name a few.
London-based artist Pollena (Team Talk Records ffo Girlhood) shares "Black Holes" / Announces debut EP
London-based artist, Pollena who found acclaim recently from the likes of The Line of Best Fit, BBC Radio 1, 1Xtra, 6 Music, Under the Radar, Beats Per Minute, Earmilk and more is today sharing her new single, "Black Holes" alongside announcing her debut EP, Rising which is out via Team Talk Records on December 9.
Rising artist Malaki releases powerful new single 'Never Mind'…
Following the release of his EP 'Don't Forget To Take Your Medicine' in 2021, rising artist Malaki returns with his powerful new single 'Never Mind'. The track is the first taste of music in an exciting new chapter for Malaki.
Liz Cass releases shimmering new single 'Something Real'
Regarding the single Liz says, "'Something Real' is about the search for a genuine connection and looking for that in all the wrong places. Coming to a realisation that only you can break your own toxic patterns. I kept finding myself in the same place over and over and blaming it on others. I finally asked myself question: why am I putting myself in these situations that hurt me, do I enjoy it?! It's a very personal song for me but I think a lot of people have been there at some point. Looking for real connection from the emotionally unavailable in dead end places."
PALAYE ROYALE SHARE NEW SINGLE "LIFELESS STARS"
Palaye Royale is comprised of Las Vegas-bred brothers Remington Leith (vocals), Sebastian Danzig (guitar) and Emerson Barrett (drums). Their fourth full-length album, Fever Dream emerged from a much-needed break in the chaos, with the trio returning to their roots and composing most of the album on piano, resulting in a body of work that is equal parts ecstatic head rush and in-depth meditation on the state of the human psyche. Palaye Royale explains, "Making this record felt like getting back to when we first fell in love with music." They continue, "This record is very much about self-belief and self-empowerment, and overcoming all the obstacles that life throws at you. It's the first time we've really taken a hopeful approach in our music."
Toby Sebastian releases radiant 'Rock Rolling' video
Highly acclaimed British musician and actor Toby Sebastian has released the video for his new single 'Rock Rolling' out now via Kartel Music Group.
Bursting with colour, the video is the perfect accompaniment to the upbeat acoustic track. With sounds reminiscent as much from Vampire Weekend as they are Bob Dylan, the video finds Toby performing the bouncy and breezy indie track that nods to Americana amongst teems of lush blossoming flowers.
Teo drops 'A Million Pieces'
Ethereal euphony // Acclaimed pop artist Juls returns with new single "Heartbreaker"
Receiving critical acclaim from the likes of Wonderland Magazine, Variance, and several Spotify editorial playlists, Juls is rapidly becoming an artist to watch!
October Drift release pensive 'Waltzer' video
Ukrainian-Led GOGOL BORDELLO Release Video For Frenetic New Single 'Fire On Ice Floe' Out Now [Cooking Vinyl] 🔥
BEN NARCIS announces self-titled debut EP & shares second offering 'First Time' | out today (Sept 22nd)
Swiss progressive-metal djentlemen Alchemists streamed new album reissue 'More Love' on YouTube
Narada Michael Walden's New Single "The Night's Not Over" out Sept. 23
BLOODBATH Drop Raging Official Video for "Putrefying Corpse"
British-Iranian singer-songwriter Farrah urges independence in new track – 'Room For 2'
British-Iranian singer/songwriter, Farrah, is back with an empowering new single about learning how to be independent and content alone. With subtle Middle Eastern touches and a powerful catchy hook, Farrah continues to wear her heart on her sleeve with her lyrics – something which has always connected her to her audience and beyond. Farrah's vocals sit neatly on the record, illustrating the captivating sentiment of her words.
EXISTENTIA Release New Single "Hyphae Reign"
American death metal trio EXISTENTIA have released their new single "Hyphae Reign" on all streaming platforms. The song is from their upcoming album which will be released in 2023.
The band comments: "If you like brutality with a touch of tech in your auditory cortex while vocals are pummeled and pelted at you about fungal warfare and mycelia taking over humanity to ensure a better future for planet Earth… well do we have a treat for you, friends! We worked hard to leave no stones unturned when creating this track "Hyphae Reign. We hope you all enjoy this new single off our full length, "Tear In The Tether To Sanity" due out 2023!
Cheers! And as always, STAY BRUTAL!"
Skope video submission: video: J CUTTA, "Sailor Moon". Keeping Atlanta Rap on The Map
Nicole Ariana previews debut album CRYBABY with "Master of Denial"
MULTIFACETED BUZZING RAPPER JELEEL! DROPS NEW SINGLE "DELIVER!"
ella jane's pulsing pop "I Wanna" – out now via FADER Label
"I Wanna" is pulsing with energy, reminiscent of that tingly coming-of-age feeling where you wanna be in love so badly. ella's fresh, bright voice pierces through the riff raff – winning you over with each quick turn of phrase and melodic lilt. The euphoric chorus gives impetus to her upcoming Marginalia EP, due later this fall.
Watch the video for "Let This Die", the latest single from Queens, NY-based Alexia Avina!
Watch Hannah Jadagu's Official Video For New Single "Say It Now" + Fall Shows 2022
Toronto's Jordaan Mason & Their Orchestra release new single/video today for "The City We Loved In"
WATERPARKS RELEASE "SELF-SABOTAGE FEAT. GOOD CHARLOTTE"