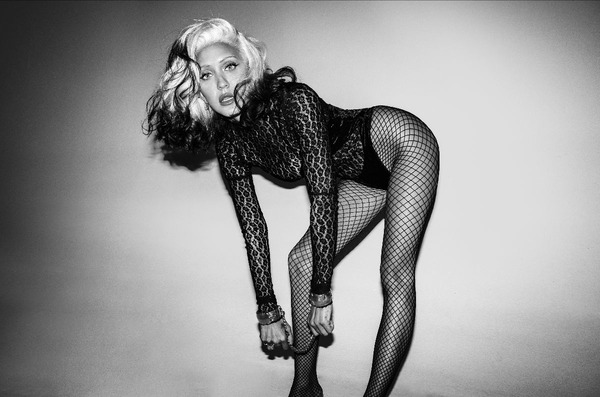 @skopemag news – tuesday – september 21, 2022 @ 1 pm est
@skopemag HQ – http://smarturl.it/skope
Fiona Brice Releases New Single "Nocturnal" Via Bella Union
"I wanted to make a record that was meditative, compassionate, calm and reflective, as a reaction to the increasingly noisy, opinionated, aggressive and polemic tone of our daily environment," says Brice. The British multi-instrumentalist, orchestral arranger and composer has drawn on her abundant talents to forge an exceptional record that fulfills the brief. Brice's second solo album for Bella Union, And You Know I Care, is a deep listening experience that raises the post-classical bar, eschewing the genre's default melancholia for wider and richer dimensions of uplifting and exultant bliss.
Rockers THE DISCARDED Send "Thoughts and Prayers" In Provocative New Single
Rodolphe Coster & Band Announce New LP, Share Single via Brooklyn Vegan | 'High With the People' LP Out 11/25 via Capitane Records
Multidisciplinary artist and legendary activist from the Brussels scene, Rodolphe Coster has already lived several lives, died several deaths, and had as many resurrections.
At 43, he will release his first album under his own name this fall entitled High With The People.
HARMONIC CROSS: Dark Ambient Alter-Ego Of Bleach Everything And Highness To Release The Grand Paradise Soundtrack Via Dark Operative In October; "Law Of Reason" Streaming + Preorders Posted
The Grand Paradise is the second full-length album and first original motion picture soundtrack from HARMONIC CROSS, the dark ambient alter ego of the Richmond, Virginia-based artist collective that also records and performs in their punk/hardcore form as Bleach Everything and their indie rock incarnation Highness.
CHAPPAQUA WRESTLING share new single 'Wayfinding' + announce October UK tour dates
Experimental rock duo Pure Adult announce debut album and share new single 'A Big Surprise' via FatCat Records
INDIGO BAY Reveal New Single 'Say What You Wanna Say' Released 21st September 2022 [Heist or Hit Records]
"Grimsby grit" indie pop newcomers Indigo Bay are pleased to reveal their new single 'Say What You Wanna Say', set for release on Heist or Hit (Her's, Pizzagirl, Brad Stank) on 21st September 2022.
LIFE share new video for "Shipping Forecast" + brand new track "Hull Sky" | UK tour to start 3rd Oct | New album "North East Coastal Town" out now
Music Submission: Earthrise
Earthrise is a Hard Rock band with a penchant for writing infectious tunes and relatable narratives. Being avid storytellers, Earthrise is greatly influenced by real life, drawing inspiration for their music from personal experiences, allowing them to invoke strong emotions in people.With big dreams and plenty of energy to spare, Earthrise seeks to positively influence society with their music!
OUT NOW: Sara Fjeldvær – Best Love EP (FFO Susanne Sundfør, Ane Brun)
"Being surrounded by the ocean and beautiful nature must've done something to me and my never-ending creativity," says Sara, looking back on that time. What followed next was moving to Trondheim as a sixteen-year-old to continue her music studies, and she discovered the classics: Led Zeppelin, Bob Dylan and The Who were among the artists she fell in love with as she found herself in the world of 70s blues and rock. Alongside her classical singing tuition, these artists led Sara to develop her singing voice – and what a voice it is. A unique, expressive and powerful voice, to see Sara Fjeldvær sing live is to see someone in complete control of a mighty instrument.
LOREENA McKENNITT prepares "Under A Winter's Moon" for 11/18 release
A series of seasonal concerts held in a historic sanctuary in Stratford, Ontario in December 2021 were recorded live and are now being released by Juno Award-winning Canadian artist Loreena McKennitt as her 16th album, entitled Under A Winter's Moon, while a two-week companion tour of Ontario is set to launch in early December.
Hohnen Ford announces EU tour with Matt Maltese and shares majestic new single "Close To Your Heart"
(21st September) London-based singer-songwriter Hohnen Ford today announces a European tour in October supporting Matt Maltese and shares her new single "Close To Your Heart" – the latest track to be heard from upcoming debut EP 'Infinity', out 26th October via Young Poet.
Jordan Hawkins Shares New Single 'Play'
R&B singer-songwriter Jordan Hawkins shares a feel good new single "Play," produced by Jordan and Aja Grant of Phony Ppl (prev. Mac Miller, Princess Nokia, etc.). "Play" is set to be a timeless hit with a funky bassline, laid back feel, and Jordan's take on 70s funk. The music video, set in a groovy dance era, shows Jordan on stage capturing the attention of a love interest across the room, winning her over with a guitar solo. Jordan continues to push boundaries with his music weaving in his guitar virtuoso. Earlier this year he debuted "Super Power" with an impressive COLORS Show and made appearances at Sundance Film Festival, Roots Picnic, and Essence festivals.
ICYMI: Chef Sean – Runaway
CIEL share aggressive new effort 'Back To The Feeling' | out Sept 21st via JAZZ LIFE
Brighton genre-bending trio CIEL share aggressive new effort 'Back To The Feeling' out today (September 21st), the final reveal from the band's 'Not In The Sun, Nor In The Dark' EP arriving October 7th via cult indie label Jazz Life (Blood Red Shoes, Tigercub, Circe).
postcards from new zealand premiere new single "tiresias" with visualiser at Outlaws Of The Sun
"tiresias" envelopes the senses with progressive and textural soundscapes, and delves into the dark and heavy side of postcards from new zealand. The second single to release ahead of the anonymous outfit's upcoming album liminal space, "tiresias" brings to light both the demonic extreme, and ethereal serene. The visualiser is available to watch now via Outlaws Of The Sun ahead of it's release.
TALOS Shares New Single, 'KITES'
Talos on "KITES": "'KITES' is a flare of optimism, one that burrows its way into the future, looking outward. The idea of space – space to move on, to find something different – is embodied in the structure of the song: towards the end it morphs and melts into a flowering orchestral space, meant to paint the picture of something exploding into life or metamorphosing into change. I was lucky enough to be able to carve this idea out while recording in Eaux Claire with Brian Joseph and Sean Carey, who helped bring my ideas to life."
Alexis Castrogiovanni's ambitious & emotional debut EP is out today
Montreal's Alexis Castrogiovanni's ambitious & emotional debut EP is streaming everywhere today. Check out The Big Takeover premiere of the EP HERE. Purchase Someday My Thoughts Will Be Like a Range of Mountains HERE. In case you missed the singles, be sure to check out Alexis' incredibly cinematic music video for "Someday My Thoughts Will Be Like a Range of Mountains." & "Ex-Girl."
FRESH SOUNDS: Multi Award Nominated Producer Alva Noto Remixes Vincenzo Ramaglia's 'La Parole 1' (FFO: Bring Brian Eno, Alessandro Cortini, Tim Hecker and Hiroshi Yoshimura.)
BROKEN BELLS: "LOVE ON THE RUN" SINGLE & VIDEO OUT NOW
Broken Bells, the musical partnership of Brian Burton (Danger Mouse) and James Mercer (The Shins), has released "Love On The Run," the next single from their forthcoming third album, INTO THE BLUE. Set for an October 7th release via AWAL, INTO THE BLUE has been hailed by the likes of The New York Times and USA Today as one of the most anticipated releases of the year.
The Comancheros Bring Heavy and Western Vibes to Country-Rock Scene
Touring and performing nonstop since 2015, The Comacheros have stormed the stage with Randy Rogers, The Cadillac Three, Drake White, The Steel Woods, Alabama, Whiskey Myers, Blackberry Smoke, and the Nitty Gritty Dirt Band. With endless energy and a distinct sound, the three-piece band's catalog spans six years, two albums, and a 2022 cover of Lynyrd Skynyrd's classic "Mississippi Kid."
German Death/Thrash Metal band Susurro release new single "Old Story"
The German Death/Thrash Metal band Susurro has released their new single "Old Story", it is an anti-war song that deals with the question, why does history repeat itself and what are wars for? The release was recorded at "AKS Studios" and mixed and mastered by Andy Lux.
Ghost Light shares title track off forthcoming album 'The Healing'
WE ARE SCIENTISTS Return With Hook-Laden New Single Operator Error
"I have a tendency to deliver hot takes and to get extraordinarily overheated about utterly inconsequential things," says WE ARE SCIENTISTS vocalist/guitarist Keith Murray about their new song "OPERATOR ERROR" (out today on all DSPs) which is, in fact, about how he has a big mouth. The single, We Are Scientists' first new music since last year's critically-hailed HUFFY, showcases what the New York rock-duo do best: Make catchy, feel good indie rock that will stick in your brain for days.
Wild Pink share "See You Better Now" ft. J Mascis | New album "ILSYM" Out October 14th on Royal Mountain
Hyper-Punks poptropicaslutz! Share New Track, "bittersweet teeth"
Celebrity Entrepreneur & Founder of The Sound Mind Network Tony Luke Jr. Releases Music Video for "One More Night"
JESSE JO STARK RELEASES DEBUT ALBUM "DOOMED" – OUT NOW.
LA-based singer-songwriter Jesse Jo Stark released her debut full-length album DOOMED today. With its in-depth exploration of desire, surrender and newfound self-possession, "the album touches on the duality of life: love and pain, light and dark, glamour and horror," says Stark. DOOMED features the standouts "so bad," "modern love," "tornado" and the latest single, "lipstick."
St. Louis Black Metal Unit STORMRULER Reveal Grandiose Second Single "Internal Fulmination Of The Grand Deceivers"
PETBRICK: Liminal LP Streaming At Metal Injection; Duo Formed By Original Sepultura Drummer And Big Lad Member With Guests From Converge, Neurosis, And More Out Friday Via Neurot Recordings
Metal Injection is currently hosting an exclusive listen to Liminal, the second LP by UK-based PETBRICK. The new album from the dystopian/experimental metal duo formed by Iggor Cavalera (Sepultura, Cavalera Conspiracy, Soulwax) and Wayne Adams (Big Lad, Johnny Broke) sees release this Friday through Neurot Recordings and Rocket Recordings.
PETBRICK (Ex-SEPULTURA, BIG LAD) Streams Ruinous New Album Liminal
COFFIN TORTURE Reveal New Single "Crawling Spleen"
COFFIN TORTURE have released "Crawling Spleen" the latest single from their upcoming album Blennoid, due out on October 7th via Sludgelord Records
The band comments, "'Crawling Spleen' is one of the earliest songs we wrote as Coffin Torture and has gone through several variations over the over years. We wanted to capture it as it is now for Blennoid. It's one of the heaviest and weirdest songs we've written."
Zoon Shares New EP + "Play Ground" Single via Under the Radar, Clash | 'A Sterling Murmuration' EP Out Now via Paper Bag Records
Today, Zoon (Zoongide'ewin), the musical project fronted by songwriter Daniel Monkman, shares a brand new surprise 4-track EP entitled A Sterling Murmuration (out today via Paper Bag Records). In addition to the surprise release, he has also shared the EP's focus track, "Play Ground."
Zoon's 'A Sterling Murmuration' EP Is A Dreamy Act Of Recollection
GOSPELHEIM release next single 'Hall of the Unconsumed'
GOSPELHEIM are now releasing the catchy gothic metal track 'The Hall of the Unconsumed' as the third and final single taken from the British dark rockers' forthcoming new full-length "Ritual & Repetition". The album has been slated for release on October 21 and details can be viewed below.
Peel Dream Magazine announces fall tour, goes surfing in new "Hiding Out" video
Regulate break through standards on new single "Hair"
Today, Regulate shares "Hair", the third single from their upcoming self-titled album set for release September 30th on Flatspot Records. On the song the band play with different rhythms, shying away from their mosh-ready blend of hardcore while still packing a flair for groove. Soulful vocals meet rock-forward guitars encompassing lyrics about self-acceptance.