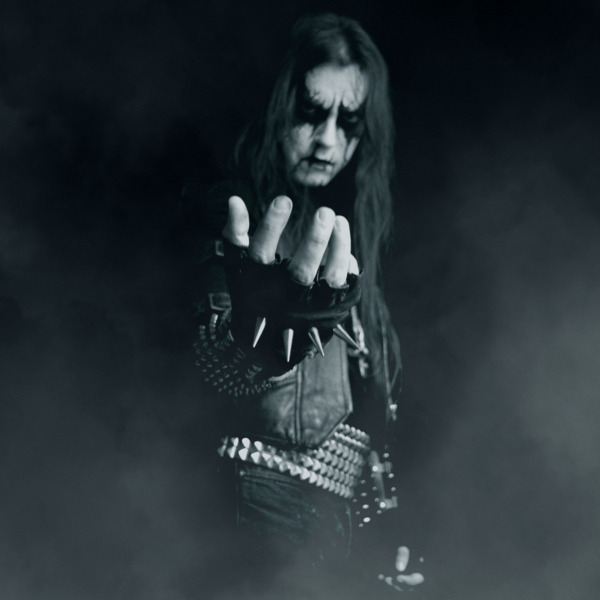 @skopemag news – Labor Day (USA) – september 5, 2022 @ 2 pm est
@skopemag HQ – http://smarturl.it/skope
Khujo Goodie – "BILLS" (Download + Video ) | Happy Labor Day Weekend
Khujo Goodie has been part of the Atlanta Hip Hop scene since day one. He cut his teeth with the legendary Goodie Mob, chop it up with The Lumberjacks, go outer space with OutKast and get dirty with the Dungeon Family. Now back with another solo joint "BILLS", Khujo Goodie showcases his relevancy with heart-felt relatable bars and still has one of hip hop's most recognizable voices.
BIG SEAN CELEBRATES 10th ANNIVERSARY OF DETROIT MIXTAPE WITH HISTORIC RE-RELEASE, AVAILABLE TODAY AT ALL STREAMING SERVICES VIA DEF JAM RECORDINGS
Grammy®-nominated; multi-platinum artist Big Sean celebrates the 10th anniversary of his DETROIT mixtape –– with a newly expanded re-release available on all streaming services today via Def Jam Recordings. The new commemorative edition includes an additional bonus track, "More Thoughts" and an exclusive, limited-quantity CD which can be found at DefJamShop.com.
PHIL THORNALLEY releases amazing new album 'Now That I Have Your Attention'
A quick scan of the many records Phil Thornalley has worked on, and you'll quickly spot some of the biggest names in popular music, including Bryan Adams, Thompson Twins, The Cure, Psychedelic Furs, XTC, Duran Duran, and even Paul McCartney! He also co-write 'Torn' by Natalie Imbruglia!
Listen to an evocative slice of alt-pop from Daniel Allan and Reo Cragun
Following the release of lead single Chasing Paradise with slenderbodies last month, musical polymath and Web3 pioneer Daniel Allan is set to release the next track from his Glass House EP: the deeply affecting, evocative Gorgeous with vocals from Reo Cragun.
New album / short film from Darko The Super
"Fire Walk With Darko" is the best rapping over film scores the world has seen since Jay Electronica took Eternal Sunshine and he looped it. It's also not Darko's first rodeo into this style, a few years back he used Michael Andrews "Me and You and Everyone We Know" score. No drum break having MC's take notice.
LAVEDA – Return with "Surprise" || Watch The Video Now
DEUX FURIEUSES – Release eco-protest song: "All We Need Is Sanctuary" || New Album out 11 Nov
Refusing to compromise on their stirring brand of articulate post punk that tackles issues of injustice with an unflinching attitude and meticulous musicianship, "All We Need Is Sanctuary" is an arms open wide plea for a world whose occupants are all too ready to watch it burn.
CAUSTIC CASANOVA: new single "Anubis Rex" available
The twisted new song opens with a country-style guitar slide and sports the Latin title 'Anubis Rex' ("King Anubis"), and refers to the Egyptian god of death rites. On their fifth album, the brain-frying "Glass Enclosed Nerve Center", Washington, DC-based riffonauts CAUSTIC CASANOVA pull an expansive range of sounds into their tight, hyperkinetic core – and explode them outward in a kaleidoscope of progressive heavy rock exuberance. In ferocious opposition to playing music in an established style that might give listeners a way in but can narrow down what's allowable, the foursome plant their flag dramatically on the side of genre-agnostic exploration. Simply put, the Americans allow each song to go wherever the hell it wants (or needs) to head towards.
Kimezaa Shares New Single "Young Boy"
Kimezaa is a performer, producer, songwriter and poet coming all the way from Burundi by way of Montreal, Canada. He got his start in music after working as an extra in TV and film. Being inspired by his time on various sets, he went on to write storyboards inspired by real-life events that he's witnessed, and in time, this turned into songwriting. He counts the likes of Sade, The Weeknd, Bob Marley, Beach House and Kurt Cobain as influences, resulting in a versatile sound that incorporates different genres.
RUBY THE HATCHET: new single "Thruster" available
New Jersey psychedelic heavy rockers RUBY THE HATCHET have unleashed their killer video clip for 'Thruster' as the first single from the forthcoming album "Fear Is a Cruel Master", to be released on October 21st through Magnetic Eye Records.
Love Ghost team up with Bali Baby for their new single "Dirty Pixxx"
Bali Baby, is an American rapper based out of Atlanta, Georgia. In 2018 i-D magazine described Bali Baby as "one of very few openly gay female rappers with any skin in the game. In March 2018, LA Weekly's Shirley Ju described Bali Baby as "the hottest female rap artist to come out of Atlanta." She has done songs with Trippie Redd, Kay the Yacht and Sir'shahly.
Love Ghost is composed of Finnegan Bell (lead vocals, guitar), Ryan Stevens (bass, vocals), Daniel Alcala (guitar, engineer backing vocals), Cory Batchler (keys, backing vocals) and Daniel Gallardo (drums, vocals).
NEW LYRIC VIDEO for MAMAEV KURGAN ("Stormwatcher" out from album "Destruction That Wasteth At Noonday")
Mamaev Kurgan is a one-man band from Italy which plays extreme black metal influenced by acts like Dissection, Mayhem, Emperor, Marduk, and others. The project was started by Damiano Michetti (Handful of Hate, Coven of Impurity, Axevyper) in march 2020.
The first same titled demo was released independently on october 2020 in digital and CD format distributed through the band's social media.
The second independent release was an EP published in february 2021 featuring some classic black metal cover songs.
GRANDAMME – Album announcement and single, Forever
Taking cues from filmic, dystopian retromania and a distorted yet romantic aesthetic of fading glamour, Grandamme's debut album 'Holy Mountain' is set for release on 30th September. Effortlessly interconnected, the duo is formed of Claudia Kane's timeless songwriting and soulfully affecting voice, wholly complemented by Bastien Keb's dream-like production of dolorous orchestrated instrumentation warmly rubbing up against 80s sci-fi synthesisers and lo-fi beats.
Alex Pizzuti x Mike Emilio – Run Run Run
Run Run Run is a strong anthemic triple bass bangerby the international producer duo Alex Pizzuti and Mike Emilio. The strong built up leads into the catchy hook and fast base beats!