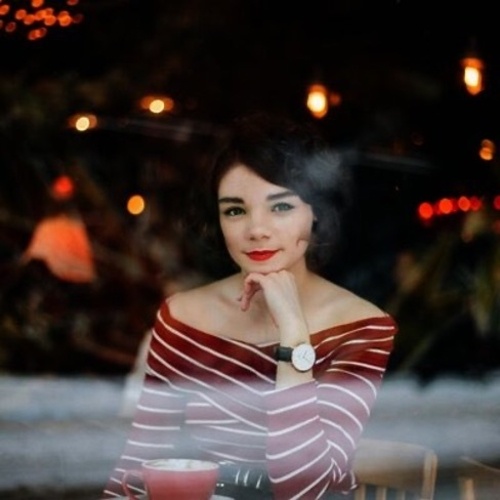 @skopemag news – thursday – september 1, 2022 @ 1 pm est
@skopemag HQ – http://smarturl.it/skope
NEW VIDEO: Mortimer Drops New Video For Single "Whole Heap"
Mortimer returns with his latest single, "Whole Heap," the first taste of music from his highly-anticipated debut full-length dropping on Overstand Entertainment/Easy Star Records. "Whole Heap" blends a reggae bassline and traditional Rastafarian Nyabinghi percussion with an R&B sensibility that keeps evolving Mortimer's sound.
BABYFACE & ELLA MAI UNVEIL OFFICIAL VIDEO FOR "KEEPS ON FALLIN'"
While Babyface and Ella Mai's romantic single "Keeps On Fallin'" is a thoroughly modern R&B track, the opulent official video takes its inspiration from Regency-era courtship rituals. It stars Emmy and GRAMMY® winning actress/comedienne Tiffany Haddish (Girls Trip, Night School, Nobody's Fool) as the very lively queen mother and Kendrick Sampson (Miss Juneteenth, "Insecure," "The Vampire Diaries") as the handsome prince who is courting Ella Mai. Babyface, who plays a duke, joins them for a sumptuous meal as a string quartet plays and the champagne flows.
NATIVE SUN announce 'Off With Our Heads' EP & share new track 'There's Revolution' | out today (Sept 1st) via GRAND JURY
LOW ISLAND share new track 'Kid Gloves' | out today (Sept 1st) | Hot Chip Brixton Academy support date
Earlier this summer Oxford electronic-pop quartet Low Island announced their sophomore album Life In Miniature for November 4th via their own label Emotional Interference. Newly confirmed to support Hot Chip at the iconic Brixton Academy on September 24th, the band will first reveal the second single from their upcoming record on September 1st – 'Kid Gloves' (video here) a technicolor pop-explosion that follows the languid-groover 'Can't Forget'.
new Balming Tiger ft. RM of BTS
Balming Tiger, the South Korean music collective consisting of Omega Sapien, Mudd the student, bj wnjn, sogumm, Leesuho, Unsinkable, San Yawn, Jan' Qui, Abyss, Chanhee Hong, and Henson have released a new song and video featuring RM of BTS called "SEXY NUKIM." The song, which according to the group, is about showing the world what it is to be "Asian Sexy" and "Asian Cool" and reaching past material things, marks the first time Balming Tiger has featured a non-member. Watch the video here and stay tuned for more Balming Tiger news to come.
Michael Rudolph Cummings: "62 Westbound" video and single streaming
Taken straight from Michael Rudolph Cummings' new solo album and Ripple Music debut "You Know How I Get", the new single "62 Westbound" comes alongside an intimate live video directed by Courtney Gauger. Says The Obelisk about the album: "Michael Rudolph Cummings pulls together classic pop singer-songwriterism, contemporary 'new-dude' outlaw country folk and '90s-era emotive grunge heroics, Neil Young via Pearl Jam via Neil Young, with Nirvana, Unplugged in New York, to spare."
Review & Video Premiere: Michael Rudolph Cummings, You Know How I Get
PLASTIC MERMAIDS release 'Elastic Time' as final single from 2nd album
Plastic Mermaids share the final single from their forthcoming second LP It's Not Comfortable To Grow (September 30th / Sunday Best).
'Elastic Time' is an epic, cinematic track – the lush instrumentation steadily swelling to an emotive, and climactic release. It follows on from previous songs 'Girl Boy Girl', 'Disposable Love' and 'Something Better'.
ICYMI: Take A Tour Through Music City With Gabrielle Metz's New Music Video "Mixtape"
Starting with scenes of a normal day in her life, the music video makes the audience feel much closer to the artist, which increases our connection to the song. In addition to that, the different activities shown in the video, such as driving, walking around the streets, having fun in parks, and enjoying rooftop views, helps transmit the song's message, that we can be someone different each day. Gabrielle definitely helps the audience understand that it is ok to change opinions, to like different things each day, move to different cities, and to make mistakes. As the song states "I am a mixtape", meaning it is ok to be unpredictable and that we can be a little bit of everything.
DEADLY VIPERS – Release New Single "Last Rise"
Deadly Vipers distills an effective fuzzy rock, without frills, thanks to the richness of the compositions, all made possible by grooves as catchy as they are devastating.
CAKES DA KILLA ANNOUNCES NEW LP + DROPS NEW SONG & VIDEO
New Jersey hip-hop/house innovator Cakes Da Killa has announced his long-awaited second album Svengali available October 28th via the TOKiMONSTA owned label Young Art Records. With it Cakes adds another landmark to his catalog and brings the long-running relationship between hip-hop and house music into a new chapter. Today you can watch a video for the new and seductive title track "Svengali", in which Cakes presses pause on the real-time rundown of a decadent night out to whisper a question to the object of his interest: "I know you're touching me / but are you feeling me?" The single follows "Drugs Du Jour" and "Sip Of My Sip" both of which are included on the album.
BAIRI UNVEILS "PARAÍSO" MUSIC VIDEO + DEBUT EP
Emerging neo-soul and R&B songstress Bairi returns with the release of her highly anticipated official music video for the hit song "Paraíso." The lead single from her upcoming debut EP Fire Siren, coming soon, has earned over 1M streams globally and almost 60K views on its gorgeous orchestral live performance. The track proves the singer's vocal prowess and ability to capture incredible and organic fanfare early on.
BLACK ANVIL Unleashes Music Video for New Song, "8 Bit Terror"
BLACK ANVIL comments, "We are empty shells at once thought separate. We are one with the earth. This is not the end. We seek the stars still."
Demons to release raw and confrontational Swallow EP tomorrow via Knife Hits Records
Demons is a heavy four-piece punk band from Norfolk, Virginia, that pull from dimensions of noise rock, sludge, and hardcore to generate a sound that has been described as "raw and confrontational fury." Demons forthcoming offering, Swallow, is a blast of all-killer-no-filler force that will appeal to fans of music characterized by chaotic energy and deeply rooted aggression expressed in a beautiful balance of ultra-catchy, driving riffs, burly grooves, and angular dissonance. Fans of The Bronx, Converge, METZ, and Every Time I Die will find lots to love here.
DEMONS: Virginia noisy, sludgy hardcore roller unleashed new EP – listen to "Swallow"!
Nisa (ffo Nilüfer Yanya, Frou Frou) shares "Affection" / 'Exaggerate EP' produced by Nate Amos (of Water From Your Eyes) out Sep 30
The recent single, "Exaggerate" blew up a little for Nisa, earning support at NME, The Line of Best Fit, CLASH, FLOOD, Brooklyn Vegan, Talkhouse and many more, it follows earlier tips from the likes of Under the Radar, Consequence and Impose. "Affection" comes as a jittery piece of alt-pop, tying gleaming synth with deadpan vocals singing over a distorted, propulsive tom groove before exploding into a swell of guitar and electronics towards the end. Speaking about the track, Nisa says: "'Affection' focuses on the importance of tenderness. Nate [Amos] and I wanted the production to feel understated yet shimmery in order to communicate the power of nonverbal cues and little acts of care."
Emeli Sandé and Nile Rodgers Release 'When Someone Loves You'
JUSTIN HAYWARD OF THE MOODY BLUES RELEASES NEW SINGLE "LIVING FOR LOVE"
Known principally as the vocalist, lead guitarist and composer for The Moody Blues – Justin Hayward is delighted to release his brand new single entitled "Living For Love" via BMG.
Sufferin Mall Returns With New Single
"In the Sufferin Mall world as a whole, I'm always playing and drawing attention to these conjunctions of pleasure and pain, and how they mix with our desire," says Yoyo.
"Crushed" also refers to the bit-crusher effect that's used to degrade audio quality, which is something Yoyo used on the sparkly acoustic guitars that play throughout the song.
Polyphia Announce Album + Share "ABC" ft Sophia Black
BETTY WHO & PABLLO VITTAR JOIN FORCES FOR "SHE CAN DANCE" REMIX
New Music Video: Kydd Jones – Goblin
Kydd Jones, born and raised Austinite, is being honored on September 1st, 2022 with Austin City Council issuing a proclamation declaring it to be "Kydd Jones Day." To commemorate the event, Jones is dropping the new music video for his song Goblin which was shot by Trustfall Productions, edited by LNS Crew Productions and premiered by Austin360. Kydd's self-produced track was described as "a buzzing headspace bearing the anxieties of violence and quarantine" (The Austin Chronicle) with a "crate-digging ear… and gung-ho lyrical delivery" (KUTX/NPR) that is "subtly entrancing" (The Austin American-Statesman). Kydd says about the video, "Shooting the video felt like I was getting something off my chest. I guess this is my part in the revolution just like how jazz and soul music played a part…"
Jazz Vocalist Laura Anglade Announces U.S. Dates with Melody Gardot; Starts Sept 9      
Toronto-based French/American jazz vocalist Laura Anglade has announced U.S. dates in support of Melody Gardot, kicking off September 9 in Westhampton Beach, NY with stops in Philadelphia and New York City. See the full list of dates below.
Originally from Brousse-Le-Chateau, a small village in the south of France, and raised in Connecticut, she is influenced by her parents' gypsy jazz and classical backgrounds. Laura has collaborated with established jazz artists such as Caity Gyorgy, Martina DaSilva, and Ranee Lee, to name a few. Summer 2022 started with shows in Paris, France, Rochester, New York, and Victoria, BC, where she opened for Gregory Porter. For Laura, the highlight of the tour was performing for thousands of very enthusiastic fans at the Festival de Jazz de Montreal.
Her style branches out from traditional jazz roots, and some of her idols include Carmen McRae, Sarah Vaughan, Nancy Wilson, Etta Jones, Anita O'Day, Chet Baker, and Blossom Dearie. Her storytelling interpretations of standards and melodic approach to improvisation certainly portray a soul beyond her years.