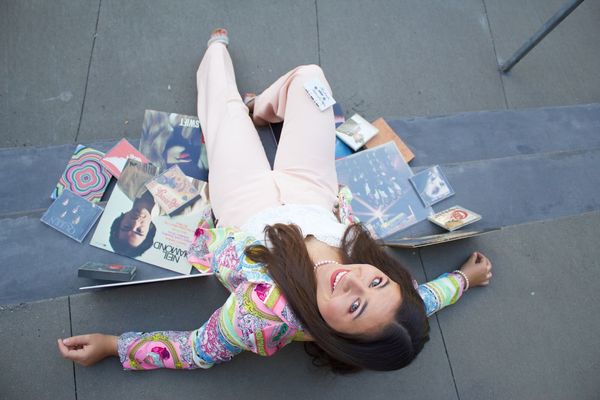 @skopemag news – monday – august 29, 2022 @ 5 pm est
@skopemag HQ – http://smarturl.it/skope
HIGH TONE SON OF A BITCH: new "Tribute" video available
Oakland-based doom collective HIGH TONE SON OF A BITCH (with members of Kalas, Melvins, Noothgrush, Hawkwind, Acid King…) share their brand new single and video for "Tribute". Their "Live at the Hallowed Halls" album will be available on September 9th through Ripple Music, with special guest appearances from Matt Pike (Sleep, High On Fire), Rob Wrong (The Skull) and Andrea Vidal (Holy Grove)
Tokyo's It Boy rapper Tohji debuts new aquatic dreamscape visual
Tohji is known for his exhilarating strand of electro rap that supercharges and subverts Internet music trends. He's an insider-outsider loved by all the contemporary pop pioneers like Bladee, PC Music, yeule, but can experiment and create from a unique place being more secluded in Japan and tied to outside influence only by the Internet.
US Alternative Rock Discovery HERE LIES WES Drop New Single "Nihility"
Wes speaking of the single: This song is a totally different style for me as a musician. From the deep vocals to the Lower notes. Definitely a hard hitter. NIHILITY I'm sure will resonate with a lot of fans.
Rockshots Records – SilentLie Got Something "On My Skin" From Upcoming Album "Equilibrium" Out September 2022
Italian melancholic metallers SilentLie are giving fans another taste of their forthcoming sophomore full-length "Equilibrium" with the unveiling of their new music video for the second single "On My Skin", a track about the story of the value of life to a son, through difficulties and hopes. It's a smooth hard rock song, with a good rhythm, and a very catchy refrain.
THE CHURCH returns with neon-drenched dystopian "The Hypnogogue" video
The latest single from the ARIA Hall of Fame inductees, "The Hypnogogue" is a swirling, textural epic that captures the band's trademark psychedelia-tinged post-punk dreampop and imbues it a modern sensibility that's heightened by a mix from Darrell Thorpe (Radiohead, Air, Beck). "The song is about Eros Zeta the biggest rock star of 2054 who has traveled from his home in Antarctica (against his manager's advice) to use the Hypnogogue to help him revive his flagging fortunes," he continues, fleshing out the song's science fiction storyline. "In the midst of the toxic process, he also falls in love with Sun Kim and it all ends tragically (of course…as these thing often do)."
The Roof Dogs Announce New LP, Share "Weather" Single + Video via CHORUS.FM | 'Here You Are' LP Due Spring 2023 via Earth Libraries
The Roof Dogs' new single "Weather" is here! A precursor for their debut LP, Here You Are (due Spring 2023 via Earth Libraries), this indie-rock tune is sure to get you tapping your feet! The accompanying video takes you on a visual tour through the song's lyrics, packing a surprise ending. Featuring crunchy guitars and dreamy vocals, this song is only a taste of what is to come from The Roof Dogs.
NILE Mastermind KARL SANDERS Releases Animated Music Video for "The Disembodied Yet Slither Among Us"
MA's Yakboyz (Arichussettes and Jim OG) Salute Their Neighborhood With New Video "In My Hood"
"Captain" Kirk Douglas of The Roots releases new solo single "We Can Be One" as Hundred Watt Heart
The New York-based GRAMMY® Award-winning guitarist and vocalist steps into the spotlight with this introspective and infectious anthem. The track hinges on a wah-pedal drenched funk riff, simmering beat, and boisterous horn section. It locks into an Afrobeat-infused strut as he repeats an undeniable and uplifting mantra on the hook, "We can be one." The Alexander Fischetti-directed accompanying video captures this spirit and highlights Kirk's powerful presence as a frontman in his own right. It harnesses the track's psychedelic sound and influences from funk to jazz to jam and everything in between, establishing Kirk as a genre-defying master of his craft.
Nashville-based, Pop/Soul Singer/Songwriter Max Boyle Makes Waves on Season 17 of The Voice and Announces Sexy and Subdued Track via Wonderland
Boyle states," It's about how sometimes we can get hooked on to people we know are bad for us, yet we succumb to going back to them anyways because we like the feel of being with someone, not being alone, the highs that can come with it even if there are a lot of lows. Basically it's how we can get addicted to someone we know isn't good for our overall well-being, but just like taking a drug, we enjoy the highs and still end up craving that person."
Gabrielle Metz Honors Her Musical Upbringing and Nashville Pride in the Music Video for Her Latest Single, "Mixtape"
The music video for Gabrielle Metz's latest single, "Mixtape," is just as fun and full of variety as the song itself. The video opens with Metz in her car, turning the radio up like we're listening to her track on the radio. Cuts of her having fun in Nashville are interspersed with shots of her playing the guitar and singing along. Metz's light parkour and other tricks throughout the video add playfulness and fun to the whole endeavor.
rue vox Teams with HEIDI SHEPHERD (BUTCHER BABIES) in Brutal New Single, "Bitch Don't Come For Me"! FFO: In This Moment, Halestorm, Lilith Czar, Cassyette, Scene queen, Rico Nasty, Ashnikko.
Las Vegas, NV based, dark Rock/Pop/Industrial artist rue vox has teamed up with BUTCHER BABIES frontwoman HEIDI SHEPHARD on her vicious new single, "Bitch Don't Come For Me"! With the music video produced and directed by SHANE O'NEAL, and cinematography by DEED DEBRUNO, "Bitch Don't Come For Me" was produced by BRIAN STEELE MEDINA (GEMINI SYNDROME) and features HENRY FLURY (BUTCHER BABIES) on guitar.
Ashlynn Malia Shares "Lucky Guess" Single via EARMILK
Says Malia about the track, "While making the song, I wanted it to sound like the feeling of keeping a happy face on while your heart's breaking. The track doesn't sound like it should have those lyrics. It sounds like it should be uplifting, but the lyrics tell a different story."
Ashlynn Malia drops conflicting and delicate track "Lucky Guess"
Plastic Harpoons Share "Modern World" Single via Glide Magazine | 'Modern World' LP Out October 21 via Lolipop Records
Today, Santa Barbara indie-rock outfit Plastic Harpoons share "Modern World," the title track and latest single off their forthcoming LP, Modern World, out October 21 via Lolipop Records.
SONG PREMIERE: Plastic Harpoons Flawlessly Blend Classic Rock & Americana On Angelic "Modern World"
Jaywall Annouces New LP, Drops "Antisocial"
OCEANHOARSE Unleash Brand New Music Video!
Oceanhoarse, who recently released their brand new single "Nails", a powerful and melodic heavy metal banger feat. Martin Lopez (SOEN) on percussions, have just unleashed the matching music video for the track. Watch the video HERE
Overstimulated, Soul-Drenched Canadian Pop
The track is the first single off of her upcoming album of the same name. Miranda Joan is known for her seductive warm vocals, flowing R&B melodies and electronic pop soundscapes. She has received acclaim from the likes of LADYGUNN, Earmilk, The Line of Best Fit, and more. Thanks for your consideration,
Sara Noelle shares new single / video, "Blooming Yucca"
"I wrote this song after a long desert drive in the summer — where the temperature and the endless road almost warps your perception of the landscape and of your own mind — the sky changes sometimes rapidly from dust clouds in the distance to bright sun to heavy rain. The one constant were the hundreds of yuccas, many in bloom, that lined the road, seen as dots in the expanse past my window."
ONE OK ROCK SHARE NEW SINGLE "LET ME LET YOU GO"
Beloved at home in Japan and worldwide, Fueled By Ramen band ONE OK ROCK have shared "Let Me Let You Go," the latest single to be released off their anxiously awaited new full-length album, Luxury Disease, which will arrive on September 9th. Available today on all streaming platforms, "Let Me Let You Go" is accompanied by a Live Documentary Video streaming now on the band's official YouTube channel.
Sara Niemietz to Deliver Pop Jazz Masterpiece October 28th
The new album represents a reinvigorated era in her artistic continuum born from small, vulnerable moments brought on by lockdown and seismic, non-pandemic life changes. "This album is about speaking your piece, shaking off the past, and finding the superhero inside," shares the LA-based creative polymath. She continues: "As a kid, I used to run around with this blanket tied around my neck and call myself 'Super Sara.' This is a return to that, and it's the most representative thing I've done to date." The empowering album is also a showcase for a new collaboration with co-writer and co-producer Linda Taylor, the ace guitarist on the hit ABC show Whose Line is It Anyway.