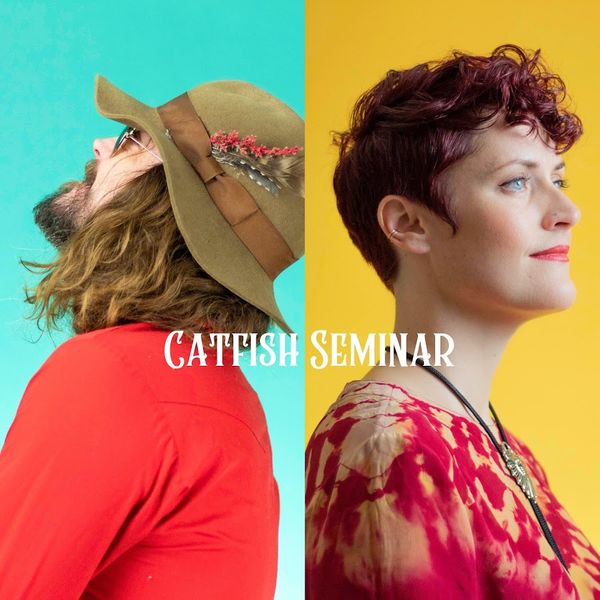 Catfish Seminar is an unlikely name for a band pushing an alternative version of modern country/Americana for today's audiences. One listen, however, to the band's latest single "Park Bench" makes it clear, however, that the band's artistic core of Andi Jane and Craig Anderson form one of the genre's most impressive creative units. 
Jane's artistic voice dominates their track – in comparison to other numbers where there's more obvious parity. Anderson's presence is felt in the set design for the song's accompanying promo clip and his co-starring role in the video along with Jane. There are some listeners who will peg Catfish Seminar as much more of a studio vehicle for Jane and Anderson rather than an authentic band, but the sound of "Park Bench" doesn't bear that out. 
Any music fan who values cohesive ensemble playing will place a great value on what Catfish Seminar accomplishes. Each aspect of the arrangement comes together with careful and patient development and certain instrumental parts, such as the banjo and pedal steel, further flesh out the song with colors that it desperately needed. It is never garish or overly sentimental. The construction, as well, undercuts any leanings towards sentimentality.
It is inevitable, we've been here before, but the musicians turn the song's corners with such graceful expertise that you feel satisfied in their hands. "Park Bench" is a quiet, unassuming song with big emotion, but it doesn't ever go for the all-in moment like you think it might. Its effect on the listener is far more incremental. The refrain, however, should rank as anyone's personal zenith for the song.
Andi Jane presents herself as an excellent on-screen performer as well. The video released for this song doesn't ever strain for effect; it presents us with a visual document that shares much of the same mood heard in the song and the imagery compliments the track as well. The aforementioned set design and cinematography are polished without ever feeling like the band has drained all the life from the piece.
The arrangement shares this characteristic as well. There are no big instrumental breaks, the song is served first and foremost, and the space to breath built into the song is a crucial reason why it succeeds. This single release has the potential to set Catfish Seminar's reach far beyond the confines of their Nashville home and country music/Americana in general. 
It's every bit as much of a pop song as it is anything else. Arbitrary artistic barriers are falling left and right in these days and it's a sign of a music community moving beyond the tired labels that we used to demarcate the line between what the record executives wanted to succeed in certain markets and what they didn't. Those distinctions aren't necessary any longer. Catfish Seminar is a talent that will be around for a long time to come, in part, because they don't obey those distinctions. "Park Bench" shows they have the talent and drive to back that up now and their future work will continue bearing that out. 
Gwen Waggoner