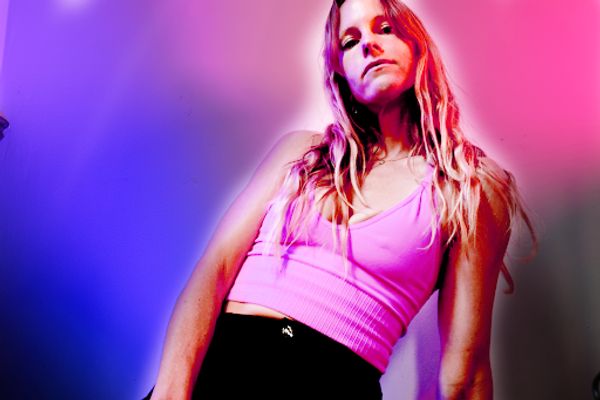 @skopemag news – friday – august 26, 2022 @ 1 pm est
@skopemag HQ – http://smarturl.it/skope
Out today: IOTA release 'Sometimes' a tortured love letter to a loved one
Following up on the July release of their celebrated single 'Take It', supported by the likes of Classic Rock Magazine and BBC Radio 1, comes 'Sometimes', the latest single from Bristol-based rock five-piece IOTA, released today, taken from their upcoming EP due later this year.
Global superstars David Guetta & Bebe Rexha link up on hotly anticipated viral single 'I'm Good (Blue)'
'I'm Good (Blue)' combines Bebe's soulful vocals with euphoric piano chords and infectious dancefloor energy. Already a TikTok smash, the sound has amassed 130,000 total creations and over 500 million views, as well as being a hit with YouTube recreations. Rexha and Guetta first began working on this song five years ago, and after generating this serious online buzz it is finally now ready for an official release.
Out today: Synth pop group Aves bring us late summer yacht rock anthem "Jaguar" ft. Charlotta Kerbs
Helsinki based Synth pop indie dance group Aves bring us their second single of 2022 "Jaguar" featuring the vocals of Charlotta Kerbs. Similarly to the preceding single "The Seasons", the new track evokes heavy summer nostalgia, as it pulls on elements of psychedelia mixed with pop and disco.
NEW // Rising Nigerian Star Kenah Shares 'UNCOVER' EP & Visuals!
Taking centre stage throughout, Kenah opens the EP with the pre-released single 'Mind' featuring London's rising star Amaria BB. Complimenting each other's sultry approach, 'Mind' is grounded with R&B undertones that pair seamlessly with the Afrobeat grooves. Exploring the feelings that come with being infatuated with a new love interest, 'Mind' is the perfect track for those late-night drives around the city. Swiftly moving into 'Nobody' Kenah turns up the heat ever so slightly with this percussive slice of greatness that showcases an infectious melody that's bound to leave you wanting more. Journeying through to the lead single 'Foreigner', a dance-infused drop that's paired alongside a set of lively visuals where Kenah takes a helicopter around the city of London; from the dance studio to the arcade, and finally hitting up the city centre, Kenah brings the energy in this charismatic listen.
Maryon King Shares New Single, "Boys Will Be Boys"
Guided by Maryon's exquisitely soulful vocals, "Boys Will Be Boys" is a playful yet empowering pop anthem that gives a middle finger to all the womanizing men out there. "It's about the fickle nature of modern relationships – or 'situationships' – where the person you thought cared about you only wants you for your body," Maryon elaborates. The single has already been making waves on TikTok – amassing over 1M+ views – after she started posting clips last month.
Stalking Gia "Saddest Happy Girl" Riveting Alt Pop
Stalking Gia's music has been streamed over 20 million times and she has received acclaim from the likes of Billboard, Marie Claire, Nylon and more. The singer/songwriter materializes like a specter in the space between online fantasy and Manhattan's real-life nocturnal glow. Thanks!
Ayron Jones gets 'Filthy' on his brand new single
Ayron co-wrote 'Filthy' alongside Marti Frederikson (Ozzy Osbourne, Carrie Underwood) and Scott Stevens (Shinedown, Halestorm). On the track, heavy breathing gives way to a thick guitar riff punctuated by bluesy bends as Jones embraces a seductively primal croon weaving together suggestive verses before a proclamation on the hook, "In my town, they don't call me dope, they call me filthy."
BIG NARSTIE X ED SHEERAN X PAPOOSE unleash brand new single "Groundwork"
Big Narstie joins forces with Ed Sheeran — the #1 Spotify artist in the world — and Brooklyn OG Papoose, the unorthodox trio come together for a unique collaboration in a nostalgic frame of mind, navigating their way over a catchy, synth-laden soundtrack, sharpened by slow tempo percussive elements.
MADISON BEER RELEASES NEW SINGLE "DANGEROUS"
"Dangerous" is co-produced and co-written by Madison alongside Tobias Jesso Jr and James Francies, as well as longtime collaborators Tim Sommers, Jeremy "Kinetics" Dussolliet, and Leroy Clampitt. The song is a beautiful showcase of Madison's vocals through lush harmonies and dreamy production, complete with an ethereal string arrangement. The cinematic visual, co-directed by Madison, finds the rising pop star in an emotional performance of the track, centerstage amongst an orchestra ensemble.
CHARLIE CLARK — Returns With New Solo Single: "I Don't Mind If You're Right" || Out Today
Following his acclaimed reunion with Glasgow groovesters ASTRID earlier this year, Clark gets back to his solo work with the release of this star-spangled guitar anthem just ripe for late summer listening.
Rapid-rising London rapper J-RACKS unleashes his latest drill cut "Living My Best Life"
ELISSA MIELKE RELEASES NEW EP; WATCH "WOMAN'S WORTH" LIVE
Today, Canadian singer-songwriter, Elissa Mielke has released her new EP Mouse, out now on slashie / Mom + Pop. Mouse offers fans and first-listeners powerful glimpses into Mielke's profound writing and depth as an artist. Heart-wrenching vocals shine at the forefront across all five tracks as Mielke explores themes of womanhood, self-love, change and more. Though she is not the first artist to traverse these themes, Mielke approaches them with a rare and beautiful vulnerability, the end result a refreshingly simple collection of music that revels in its timeless storytelling.
Marvin Gaye's "I Want You" – The John Morales M+M Mixes set for release today via UMe
Poetry-fuelled Art Pop // St. Vincent meets Marina & The Diamonds
German Indie-Pop-Prog Artist To Hell With Tradition Releases New Album 'Blurred'
German singer-songwriter, multi-instrumentalist and producer To Hell With Tradition returns with his third album 'Blurred'. The brainchild of Achim Hofmeyer, To Hell With Tradition has made a name for his unique indie-pop-come-alternative sound. The new 12 track album explores this sound, shifting through intertwining melodies in its synth and organ heavy instrumentation, managing to settle within the realms of indie-rock without a single guitar in sight.
KAMERON MARLOWE'S HIGHLY ANTICIPATED DEBUT ALBUM WE WERE COWBOYS OUT NOW
"I wanted a body of work that resembles my life and upbringing. These songs were shaped with the different influences I grew up listening to such as Stevie Ray Vaughn, George Jones, Brooks & Dunn, and Ray Charles. You will even hear some classic rock n' roll and some influences of early 2000's rock," says Marlowe, "Our goal was to create timeless songs that last forever and I truly feel confident we nailed that goal. As nervous as I am, I am also excited. I hope y'all enjoy this record."
Homes At Night Release New Single "Sugardreaming"
ALEXANDER LUDWIG'S DEBUT ALBUM, HIGHWAY 99, OUT NOW
"Country music is some of the greatest storytelling on the planet, just like film and television," said Ludwig. "Good songs can capture a moment in time, and Highway 99 brings me back to so many places, times, and stories in my own life."
FIDLAR Make Ferocious Return With New Single "FSU"
OUT TODAY: Multi-Platinum House Producer Dante Klein shares 'La Musica' single. (FFO: Vintage Culture, Camelphat, Dom Dolla)
MOTIONLESS IN WHITE RELEASE 'MOTION PICTURE COLLECTION' VERSION OF "MASTERPIECE"
Produced by Justin Deblieck and mixed by Steve Sopchack, the big screen-worthy interpretation continues the popular series which the band originally launched in 2020 with the Another Life / Eternally Yours: Motion Picture Collection EP. Over a bed of orchestral strings and sparse piano, vocalist Chris Motionless locks into a haunting and hypnotic rendition of "Masterpiece," the original version of which currently sits at #7 at Active Rock radio.
Oslo pop riser Ira Nor releases debut EP 'Swim Ira' via boy pablo's 777 Music label
"Pain can be beautiful if you use it in the right context," says Ira Nor. "So I always try to do something beautiful with mine." By taking her hurt and channelling it into music as futuristic as it is gut-punchingly relatable, the 22-year-old Norwegian songwriter does exactly that on debut EP 'Swim Ira'.
OUT NOW: Electrifying Rock Outfit Better Strangers Release New Single "Nicotine Dreams" on 8/26
Miami's electrifying new Rock band, Better Strangers, is proud to announce their upcoming single Nicotine Dreams, due for release on August 26th. Following their heavy-hitting debut single But I Don't Know Your Name, which premiered on Rolling Stone, Nicotine Dreams showcases a more subtle, psychedelic, and experimental side of the band's boundless sound. Listen to Nicotine Dreams:
Bahjat showcases a deeply personal side in angsty "War" (out via The Orchard)
KAITLYN AURELIA SMITH RELEASES NEW ALBUM "LET'S TURN IT INTO SOUND"
[OUT NOW] Chief Keef sets the foundation for 43B's empire with Lil Gnar's "Almighty Gnar"
The first signee to Chief Keef's label 43B [Forget Everybody], Lil Gnar has just dropped his single "Almighty Gnar." This is hands down one of the hardest tracks I've heard all year. Sosa comes in hot with the initial verse and it's pure poetry– setting the stage for Lil Gnar to maneuver the sinister beat with surgical precision. This is the first single leading into a project set to drop later this year. If this initial release is any indication of what we can expect from this union, we're about to be hit with some serious heat courtesy of 43B.