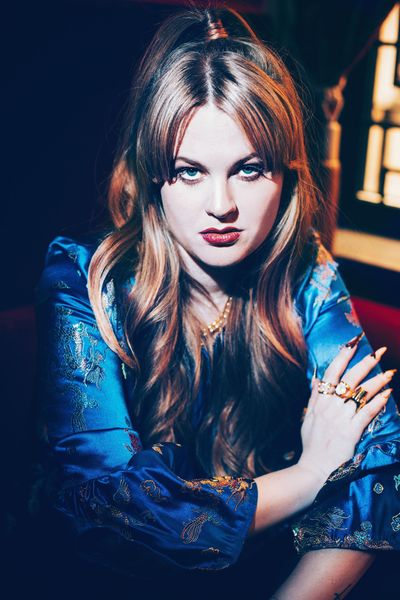 Following up the massive success of Raindear's single "Howl", the Swedish singer-songwriter-producer Raindear now releases her monumental and compelling single "Rush" today, distributed via Aloaded. With lush, sonic landscapes intertwining heartfelt lyrics, the single is a ravishingly raw, focused, and powerful song that critiques towards those people who just seem to not understand the never-ending struggle of an artist's dream. Giving voice to the unsung heroes that shape our world through their art and the sacrifices that they endure, "Rush" is a song for all creatives that are in the same boat, choosing the sometimes-lonely lifestyle but still pushing onwards to make the world a better place with their art.
ABOUT RAINDEAR:
Based in Stockholm, Sweden, Rebecca Bergcrantz a.k.a. Raindear, grew up immersed in music where her parents are both reputable musicians within the jazz and classical music world. Absorbing everything that she could all the while being exposed to many different genres, Raindear now combines elements and inspirations from a multitude of styles that blends into a chamber-pop / electro-pop sound that creates a "less inside the box" landscape that is a huge part of Raindear's music.
Ever since her debut self-written and self-produced album Embers (2016) and Skies to My Name (2019), Raindear has been featured across various publications, ranging from Billboard to CLASH, The FADER, Noisey, and EARMILK to name a few, as well as receiving massive Spotify Editorial support appearing within highly sought-after playlists such as New Music Friday (US, Germany, Japan, and Finland). Raindear has also played internationally, including CLUB NME at KOKO and at the infamous VICE House Party in London. Her monumental and dreamy single, "Diamonds In My Chest", entered number 27 on Top 50 Viral in the US (2018).
Now, Raindear is currently working on her third full-length album, with "Howl" being the first single off the album releasing this past June 17th, 2022. The album, which touts an aural surprise of style mixing boho, rave, retro-synthpop and worldly beats, will be a listening highlight towards many and will feature Raindear's trademark sound alongside bringing something unique both musically and visually.