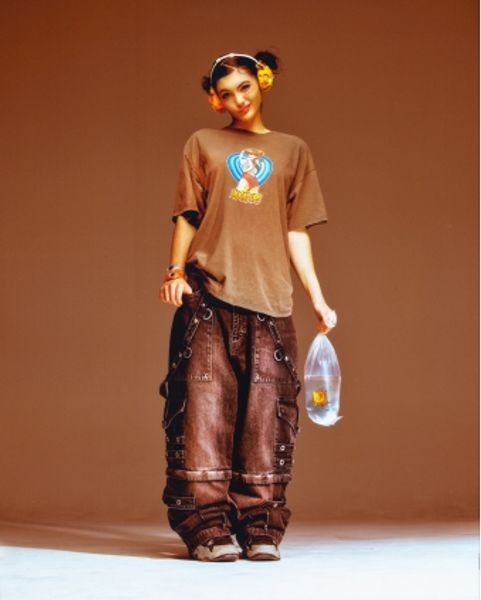 @skopemag news – monday – august 22, 2022 @ 6 pm est
@skopemag HQ – http://smarturl.it/skope
BLACK SPACE RIDERS Release "Fear No More" Video
Progressive, heavy psychedelic outfit BLACK SPACE RIDERS have revealed a video for their song "Fear No More". The song is from their album We Have Been Here Before releasing on October 21st, 2022 via Cargo Records.
The band comments:
"'Fear No More' shows off the more progressive side of our band. It's accessible, but the verses are melancholic dealing with recurring fears, while the chorus is life-affirming. The images in the video underline the mood and message impressively".
DAVEY HORNE — Releases Official Video For: "Welcome To The Future" || Out Today
Showcasing the full spectrum of his enviable abilities and marking a welcome return for the artist, he has now released a stunning video for the single. Filmed by Beezom Productions, the video sees aerial footage of the spectacular Scottish scenery fading into atmospheric live shots of Davey and his band at Tpot Studio in Perthshire.
VITSKÄR SÜDEN: new album + single announced on Ripple Music!
The captivating Californian foursome returns after their acclaimed 2020 self-titled debut with their brand new full-length "The Faceless King", a fascinating 7-track collection of mystique-laden rock spells, the soundtrack of a not-so-distant future when the sun rises no more. Weaving progressive rock, heavy psychedelic and gothic folk into towering and intensely beautiful soundscapes enhanced by Martin Garner's deep-toned commanding vocals, Vitskär Süden explores the eerie fringes of the rock world, meeting at the crossroads of Pink Floyd, King Crimson, Wovenhand, Lord Vicar and Jaye Jayle.
V Knuckles (N.B.S.) Gets Inspired By The Late DMX With New Video "Earl Simmons"
Jake Bugg Celebrates 10 Year Anniversary Of Double-Platinum Self Titled Debut Album – Out October 14, 2022
'I can't believe it's been 10 years since album one," Jake said of the anniversary. "Time has flown so fast so it's been a real pleasure to go through the old unreleased tracks, videos and photographs and put this box set together. I love the end result and I hope you will too."
Mamalarky (Fire Talk) share new single "It Hurts" / Appear on David Byrne's new music playlist
Last month, Mamalarky announced their sophomore full-length, Pocket Fantasy, which is due out September 30 via Fire Talk. The album is the follow up to the band's critically-acclaimed 2020 self-titled debut LP, which earned praise from outlets like NPR, Uproxx, Consequence, Paste, Nylon, Billboard, VICE, Bandcamp, BrooklynVegan and Pitchfork, who said that the album "stands out from their contemporaries' laid-back melancholy with complex instrumental interplay that inspires lean-forward listening."
Samaria – "Somebody Else" (Cover) – 8/19
"In its original version, "Somebody Else" remains a synthpop fever dream, humid as a sauna with sweat dripping from desire and the ache of longing. It also gestures at R&B without fully embracing it. Samaria's new cover of the 2016 track, meanwhile, dives all the way in, preserving the humidity and turning it up to 10. The yearning in her voice inches this reinterpretation closer to the genre's landmarks like "Losing You" while bringing a singular, kaleidoscopic, widescreen R&B vision to the fore."
Follow up – DAVE HELGI JOHAN (CA/AU) – Indie/Folk – Single "Firefly" – Out now!
Yasu releases new progressive/alternative rock single "Post-Truth"
Yasu is a Brazilian artist of Japanese descent, who moves in his music through alternative rock and progressive rock. With strong inspiration in prog artists from the more pop side, the musician also has a great passion for new wave and alternative rock.
Yasu has just released his newest single titled "Post-Truth" on all streaming platforms. Listen: "Post-Truth" is a progressive rock song about the age of fake news, where anti-science and conspiracy theories are on the rise. On the problems of climate change, the rise of fascism and prejudice. "Post-Truth" is inspired by the Alan Parsons Project, Porcupine Tree and Supertramp, as well as alternative rock such as Muse, Radiohead and Oasis.
Melbourne Powerhouse THE UGLY KINGS Premieres Brand New Video For "Do You Feel Like You're Paranoid?"
One year after the release of their critically acclaimed studio album Strange, Strange Times, Melbourne's alternative rockers THE UGLY KINGS are heading off on the second leg of their Australian "Do You Feel Like You're Paranoid?" tour with 9 shows in September, October and November.
NEW MUSIC ALERT: Argentine Tropical-Punk Band Kumbia Queers Return With New Single "Delivery Vino"
With the sense of humor and criticism that defines them, this fun song was composed and recorded during those days of Zoom meetings, when the band members joined in from different cities while enduring withdrawals from live music.
Nile Rodgers-Approved Artist WILLOW KAYNE Releases New Single "Rat Race"
In little over a year, London based vocalist and visual artist Willow Kayne has enjoyed a prodigious ascent to the pinnacle of pop music's more daring corners. Her postmodern approach to songwriting was rewarded in 2021 with Willow receiving the Ivor Novello Rising Star award, setting her on a path to achieve greatness early in her career. Her riotously received debut EP Playground Antics was the catalyst for an explosion of rave reviews, while with live shows and online previews, she has shared a glimpse of the soundtrack to her ever-expanding sonic world. With recent singles "Final Notice" and "White City," Willow shared more propulsive and surreal facets of her arsenal, while with the release of new track "Rat Race" today, Willow delves deep into introspection in her own unique way.
LA's Paper Pools shares third single, "Portraits" ahead of debut EP release this Friday
"This song was inspired by a psychedelic experience I had during the COVID lockdown. The title, "Portraits," alludes to a friend of mine. She's a wonderful painter, and we did mushrooms together. It was one of the more visionary experiences I've had. It wasn't like anything I encountered during my childhood. So much organized religion, and especially Jehovah's Witnesses, is formal and structured. What my friend and I experienced was more like a journey. There was a moment when I thought the two of us were twins in a womb. It felt like we had traveled from birth to death. Then there were other times when I was basically looking down upon myself. It was intense. I know I didn't actually experience these things, yet they felt very real and turned out to be deeply meaningful." -Allen Orr
HITMAKA APPEARS ON "I AM ATHLETE" FOR IN-DEPTH INTERVIEW
Cooper Kenward Shares Self Titled LP via Chorus.fm + Northern Transmissions, Vents Features | 'Cooper Kenward' Out Now via Dogwood Dog Records
Today, indie-folk singer-songwriter Cooper Kenward announces his forthcoming self-titled debut LP, due August 22 via Dogwood Dog Records. To celebrate and kick off the album cycle, he also shares a brand new single entitled "Make Me Blue," which comes with an accompanying music video. On this track, Kenward (guitar/vox) collaborated with Andrew Maguire (drums), Jason Abraham Roberts (additional guitar), and Robert Shelton (Moog bass).
Today High energy and dynamic group Captain Wildchild (ffo PUP, Prince Daddy) new single "Speed" off debut LP
Of all of the high velocity songs with multiple changes, twists and turns, highlight single "Speed" is a real crowd pleaser. It has a little something for everybody. The band blasts in, shake their butts, get groovy, and dip into a scary heavy jam. What more do you want?