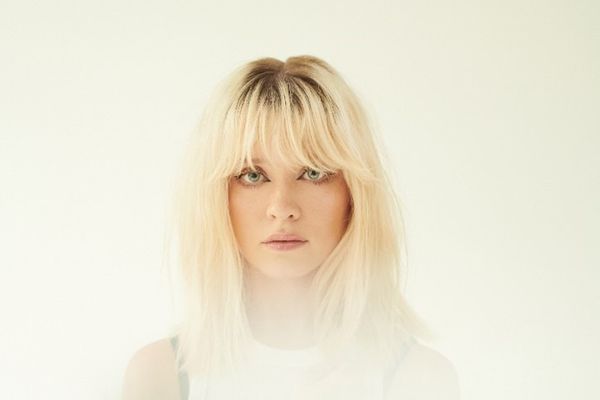 @skopemag news – friday – august 19, 2022 @ 8 am est
@skopemag HQ – http://smarturl.it/skope
NORDJEVEL Release Music Video for New Single "Of Rats and Men"
Scandinavian black metal outfit NORDJEVEL are back with yet another new single from their upcoming studio album. The new track, titled "Of Rats and Men", is aggressive, atmospheric, and heavy black metal – boasting impenetrable fury and searing riffs that prove the quartet is a force to be reckoned with! Lyrically, the song draws parallels between mankind and vermin that thematically ties with the black plague. Fans can check out the video for "Of Rats and Men" using the link below.
soul legend Lee Fields announces Daptone debut LP; shares first song/video
Jake Bugg celebrates 10 Year Anniversary of Double-Platinum selling debut album & releases previously unreleased single 'It's True'…
It's hard to believe that it's been ten years since Jake Bugg released his extraordinary self- titled debut album. Released on October 15th, 2012, Jake introduced himself to the world and blew open the doors with an exquisite debut that rocketed to number one on the UK Album Chart, going on to sell over a million copies, bagging both a BRIT Award and Mercury Music Prize nomination. Since then he's become one of the UK's most prolific and established songwriters.
Key Glock Came "From Nothing" to Live this Lifestyle
JAMES AND THE SHAME (RHETT MCLAUGHLIN) SHARES HEARTFELT SINGLE/VIDEO "WHERE WE'RE GOING"
RHETT JAMES MCLAUGHLIN–internet personality and co-host/creator of the popular daily YouTube show "Good Mythical Morning"–recently revealed his latest endeavor: a solo alt-country project entitled JAMES AND THE SHAME, which will self-release its debut full-length album HUMAN OVERBOARD digitally on September 23. JAMES AND THE SHAME was formed out of RHETT's love for country music which he developed having been born in Macon, GA and raised in North Carolina. The album is a departure from his previous comedic releases as one-half of the musical/comedy duo Rhett & Link and showcases a deeply personal musical exploration of RHETT's evolving worldview.
CAVERNOUS GATE release new single 'Old Graves Stir'
NCT 127's JAEHYUN RELEASES DEBUT SOLO SINGLE "FOREVER ONLY"
Darren Hayes Announces First New Solo Album in 10 Years "Homosexual"
"I named my album 'Homosexual' for a variety of reasons. The most obvious, is that I'm a gay man who grew up in an era when that word was used to shame and vilify people like me, so I wanted to reclaim it. I'm also a recording artist who came up in an era where being openly gay was frowned upon and I experienced first hand, the attempted erasure of my true identity from the marketing department of a major record label. But perhaps the most important reason I chose this title is that in 2022, I'm living in a time and in a country where the freedoms of LGBTQI+ people are more at risk than they've ever been," shares Hayes. "Moments like the 'Don't Say Gay' bill in Florida, or the constant attacks on trans people, have made it clear to me that now is the time to be as loud as possible about who I am. So on the front cover of my album, I'm proudly lounging upon my version of a stairway to heaven. Emblazoned across me, in the brightest hot pink neon, is a word the 11 year old me used to be terrified of. I lounge proudly underneath the electric buzz of this symbol, this term that used to be used to denigrate people like me. Now it's my word. Now it means whatever I want it to mean. If you haven't worked it out yet, I think it means something magical, amazing, unique and essential. My name is Darren Hayes. And I'm a proud Homosexual."
STRIGOI Releases New Song, "King Of All Terror"
STRIGOI comments: "'King Of All Terror' highlights some of the more venomous urgency present on VISCERA. From all out blackened grind to sombre doom in less than 3 minutes. Lyrically, it navigates old testament vitriol, and the inherent hypocrisy of celestial hierarchy…. the worst of the worst."
Epic new CHLOEY ROSE summer pop ballad 'Golden Sun' out today!
Shapeshifter artist Boychik (Ben Levi Ross) shares new single + video, "Jasmine Vine" today
Vancouver Musician Ché Aimee Dorval Premieres Brand New Single + Video BLOOD RED SON
'Blood Red Son' is the first single from Ché's forthcoming album, The Crowned. As Ché gears up for its release, we find her at her most ambitious and gregarious, showing a side seldom seen before, which she gives us a taste of with the lead single and video.
New Album by UK's UNLOVED (out 9/2) features Jarvis Cocker, Jon Spencer and more… provides music for hit show "Killing Eve"
THE PINK ALBUM, is dawn and dusk, the epic and the intimate. This 22-track double album, its title inspired by the artwork of Julian House, features collaborations with Jarvis Cocker, Étienne Daho, Raven Violet and Jon Spencer. Pink has its modulations: shocking at times but signifying also tenderness, intimacy, the carnal. THE PINK ALBUM knows the shades of love, its nuances, and how it can be delicious – and frightening. Marvelous – and aching. Rather than be the silver lining to the cloud, THE PINK ALBUM mines deeper, to a precious ore, dark and glittering.
Bolinas releases "Tarot Lines" + music video | Heavy Easy Listening out 10/7
SEVEN KINGDOMS DROPS MUSIC VIDEO FOR CHASING THE MIRAGE
Brooklyn's Diver Through Share Bittersweet Single "Vials"
"Vials" is a bittersweet rocker about a grieving lover spreading their partner's ashes around, only to find that their spouse wasn't so fond of traveling.
Canadian female fronted hard Rock band DALI VAN GOGH drop "Out for Blood" Music Video
MULTI-GRAMMY NOMINATED SONGWRITER ANDREW FARRISS' NEW MUSIC VIDEO "YOU ARE MY ROCK" EXCLUSIVELY PREMIERES ON CMT MUSIC AND CMT.COM
Prolific singer/songwriter Andrew Farriss, best known as the creative force and co-founder of the three-time Grammy-nominated iconic band INXS (80 million albums sold worldwide, seven Top-10 U.S. Singles, five MTV Music Video Awards) is pleased to announce the release of his latest music video for his current single "You Are My Rock" from his critically acclaimed, self-titled debut album, ANDREW FARRISS — available now on the BMG/BBR Music Group label. Shot in Farriss' native Australian outback, "You Are My Rock" is a "thank you" of sorts to the many friends, family, fans, and industry leaders who have supported his music and provided opportunities throughout his illustrious four-decade career. "
MAISIE PETERS SHARES VULNERABLE BALLAD "GOOD ENOUGH"
Jeremy G y Catalyna se unen en el estreno de "Libro"
NIGERIAN STARS PHEELZ AND DAVIDO LIGHT UP THE WORLD WITH NEW SINGLE AND VIDEO "ELECTRICITY"
Darcy Doe Soars With New Shimmering Indie Pop Anthem 'Fitzroy Baby' (Out August 19) [Explicit Language]
Effortlessly cool new Yugambeh/ Gold Coast artist Darcy Doe invites listeners to take a dive into their whimsical corner of the neon-noir universe from which they've emerged with lush new dream pop single 'Fitzroy Baby', an ode to friendship and nights spent in the courtyard of a sharehouse and the too-loud bar on the corner. This stunning track is out on August 19.
Offset Releases Brand New Record & Music Video "5 4 3 2 1" !!!
RISING GRUNGE-POP STAR 44phantom TEAMS UP WITH MACHINE GUN KELLY FOR EXPLOSIVE NEW SINGLE "don't sleep, repeat"
TORONTO'S REALESTK EXPOSES HIS DARK TRUTH IN NEW "LEAVE ME ALONE" VIDEO