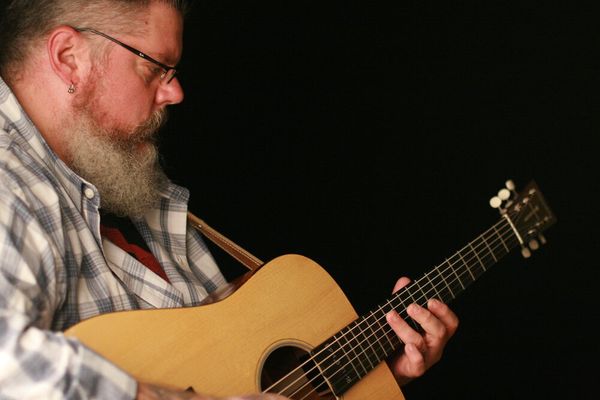 I want to assume that you, dear reader, like 99% of the world with access to it, have a subscription to Disney+, their streaming subscription service. I was skeptical upon its release if there was truly enough material to sustain a burgerong platform. Hoo-boy, boy was I foolish to think that. I spent a good chunk of time looking through the massive back catalog available for consumption, really looking for the deep cuts that go beyond the well-known 90s renaissance era that most of my generation grew up with.
RELATED ARTICLE: https://bluegrasstoday.com/tony-wray-pinecastle-goes-disney-done-bluegrass/
That was why "A Dream is a Wish," the latest cover album from performer Tony Wray struck such a deep chord with me, because of its equal appreciation of true Disney classics. You won't find "Into the Unknown", let alone anything obvious from their aforementioned renaissance period. Instead you'll be treated to a more grounded down home affair of hits like "Bibbidi–Bobbidi-Boo" from Cinderella, "Cruella Deville" from 101 Dalmatians, and even deep cuts like "The Lord is Good to Me" from a once famous Johnny Appleseed animated short from the 1940s. Upon first inspection, the lineup felt a little random, but in truth the deliberate selection is indicative of proclaiming an everlasting affection for a true American callback to simpler times as well as a simpler Disney.
There's a purity to the songs, made fantastic by Wray's stellar Banjo and Guitar playing that can even be felt on more, let's say, controversial selections like Song of the South's "Zippa-Dee-Do-Dah," a film that's not even available to watch on Disney+. I would argue that one of the few complaints I can muster is that the album doesn't necessarily contain any surprises, at least conventional ones to both Disney enthusiasts and those looking for a good acoustic album. The selection is strong, the orchestration is equally potent and I'll always have a joy when it comes to hearing anything that contains actual instruments as opposed to technical recreations. I think younger audiences, especially those who are young enough to finally start watching features will find a lot that will hopefully peak their interest to want to seek out the original films these belong to, and even those who are older and unfamiliar with some of these deep cuts will, I think, appreciate it on a fundamental music level. It's cliche to say, but this does feel like a love letter from a very distinct place.
APPLE MUSIC: https://music.apple.com/us/artist/tony-wray/1268812342
It's a calling to keep these classic pieces in the mind of popular culture, and what they mean passing them on from generation to generation. It's not condemning the more pop oriented sounds of the present as it is inviting you to take a load off, and enjoy the communal sounds of a bygone time. If you're planning on taking a trip to one of the many theme parks around the world, I can't recommend this album enough especially for a relaxing time after a day of having the imagination of both young and old, be stirred once more.
Gwen Waggoner