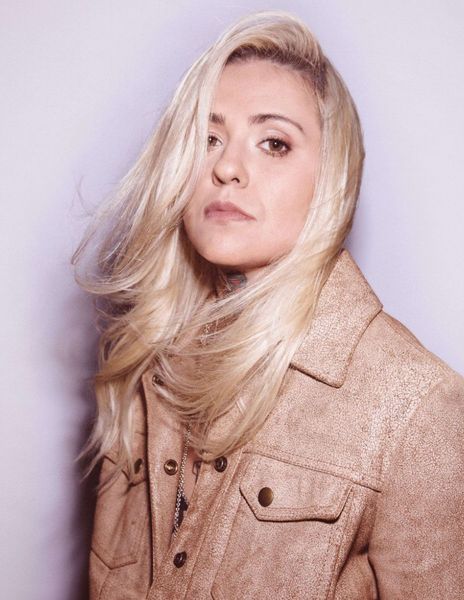 @skopemag news – friday – august 12, 2022 @ 10 am est
@skopemag HQ – http://smarturl.it/skope
BLACKSTARKIDS Release "SEX APPEAL" Single with Video and Announce 'CYBERKISS*' Project
"This song is a homage to 2000s Neptunes, Timbaland, and Missy," share BLACKSTARKIDS on the song. "As well as, lyrically, a homage to Jay Z. 'Light Your Ass On Fire' from Clones was a big inspiration on this track, and we wanted to have a song that felt fun and confident."
Backdrop Falls unleashes explosive music video for "Closer to the edge"
With a mix of reflective lyrics, alternative rock riffs and punk rock sensibilities, Backdrop Falls release the music video of the track "Closer to the edge". Watch here:
LISTEN TO THE NEW NORDIC UNION ALBUM , "ANIMALISTIC" A DAY EARLY
In advance of the August 12, 2022 release of their new album "Animalistic", Nordic Union, which features vocalist Ronnie Atkins (Pretty Maids) and guitarist/producer Erik Martensson (Eclipse, W.E.T.), have released a full album stream of the release on Frontiers Music Srl's YouTube channel. Listen to it HERE:
'Picture in my mind' PINKPANTHERESS, SAM GELLAITRY OUT NOW
Today sees PinkPantheress and Sam Gellaitry release long-awaited 'Picture in my mind'. Arranged by PinkPantheress and Produced by Sam Gellaitry, the track marries PinkPantheress's signature vocals with Gellaitry's electronic influence to make for an addictive summer bop. 'Picture in my mind' follows on from the well-received unofficial remix of Drake's Massive and WILLOW collaboration 'Where You Are'.
LOCRIAN Stream Entirety of Upcoming Album New Catastrophism
The upcoming LOCRAIN album New Catastrophism is now streaming on the Profound Lore Youtube channel. The album will be released tomorrow August 12, 2022 on vinyl, CD and digital formats. Alongside New Catastrophism, LOCRIAN will also be releasing the Ghost Frontiers EP that will come as a bonus disc with the CD edition, a bonus digital download with the LP, and released through all digital channels on August 12th. The Ghost Frontiers EP features the two tracks "Witness The Collapse Of Geologic Time" and "The Chasm Of The Future".
The band comments "NEW CATASTROPHISM is the expression of years of observing disasters all around us and an opening to a new vision of a world changed beyond repair. We're pleased to share this album with the world after such a long break and hope it serves as a soundtrack to the changes to come."
MEDIA ALERT: MOTHS Partner with New Noise Magazine for 'Space Force' Exclusive Album Stream
On the eve of releasing their highly anticipated debut album, MOTHS are partnering with New Noise Magazine for an exclusive stream of the new LP, Space Force! The new album, which features the singles "Unbound" and "Space Force", will be released TOMORROW (Aug. 12), but you can hear it now over at New Noise!
Saliva Reaches Top 30 at Radio with "Crows" and Releases Official Music Video for the Single; Announces More Tour Dates!
Multi-Platinum, Grammy nominated band Saliva are in the Top 30 at radio with their latest single "Crows." This is the highest charting song from Saliva since 2011. In addition, the band released the official music video for the single and have announced more tour dates!
Eddie Spaghetti & Frank Meyer – New Single & Video "Top Shelf Shame"
YG DROPS NEW SINGLE + VIDEO "TOXIC" FROM FORTHCOMING ALBUM VIA DEF JAM RECORDINGS
Tuk Smith & The Restless Hearts Release New Single "Ballad of a Misspent Youth"
American rock band Tuk Smith & The Restless Hearts are back with their new single/video, "Ballad of A Misspent Youth," the first single from their forthcoming album of the same name. The release marks their first with the new label MRG, founded by industry veterans Marti Frederiksen and John Greenberg and distributed worldwide by Virgin Music/Universal.
MULTI-PLATINUM LO-FI PRODUCER KINA RELEASES "only in the night" FEATURING SARCASTIC SOUNDS OFF BUILDING PROJECT kinamood
Says Kina of the track, "I had the pleasure of working on 'only in the night' with my friend Sarcastic Sounds, a really great artist and person. I think we merged our moods really well to give this one a unique vibe for anyone listening. We made this track in LA 1 year ago, and I remember we made it in 3-4 hours..it was so natural and I'm very happy with the final result. It's a special track – I suggest you listen when you're staring at the sky or traveling somewhere beautiful. That way you'll feel the same emotions that we both had when we produced it."
Cassie Marin Releases New Album 'Lil 5i5'
Growing up home-schooled with busy parents and older siblings that had flown the nest, Cassie spent a lot of time accompanied solely by her imagination. Splitting into other versions of herself helped her survive in the solitude, but when she reached a certain point in her life, this split persona seemed to catch up with her. These other personas had grown up into adults along with her — if there truly even was an original version of her — and they had become incompatible with each other. In this elemental friction, her new album Lil 5i5 is born.
Rayowa – Remember
Morgan Wade releases new 'Acoustic Sessions' EP
Having delivered Rolling Stone Country's No.1 Album of 2021 with Reckless, as well Best of lists from TIME, The New York Times, Rolling Stone, The FADER, Stereogum, Whiskey Riff, and more, Morgan Wade's cut-to-the-bone kind of country made a real impression on anyone who heard her wide-open vocals, brutally honest songs and lean rock-country debut. Having never set out to become a critical sensation, the songwriter from Floyd, Virginia continued doing what she does best: playing for the fans.
Pop Newcomer Ed Staal Signs With Syndicate Management, Shares New Single 'Baby Blue'
Hertfordshire up and coming UK pop artist Ed Staal is back with his new single 'Baby Blue' taken from the upcoming EP Battle Scars & Broken Hearts. Self-recorded and produced, the 24-year-old's unique style fuses elements of old school Justin Timberlake with hints of John Mayer and a 70's soul to create a striking alt-pop-come-indie sound.
LIGHT GREY ACCORDS EXHILARATING VIDEO FOR BRACING SINGLE "MESSED UP"!
Following on from the indeliable "Haunted", alternative emo/pop punk formation Light Grey now shares energizing video for another single off the group's sophomore EP – "Are You Even Real" – the refreshful "Messed Up"! A 3 minute and 25 second fusion of punchy electronic sounds and scratchy pop punk grit, "Messed Up" introduces itself with a megaphonic wave that is consistent throughout, while the chorus explodes with sound, like a confetti blaster. Part of what makes "Messed Up", so relatable are the sincere lyrics, which are in perfect synchronicity with the aesthetics of the respective music, which is one of the most distinctive qualities of the band.
Chart dominators Billen Ted & Kah-Lo link up for 'People Ain't Dancing'
Brit Award nominees Billen Ted have linked up with Nigerian talent Kah-Lo on new single 'People Ain't Dancing', out 12th August.
A deep, groove-laden house jam, 'People Ain't Dancing' combines club-ready beats with a deep bassline and Kah-Lo's effortlessly cool vocals. The pair previously collaborated when Billen Ted remixed the Kah-Lo single 'Drag Me Out' earlier this year.
Manchester Indie Breakouts Freeda Share New Video For 'Chasing Yesterday'
Off the back of their recent UK tour, Manchester based 6-piece Freeda are back with the shimmering new single "Chasing Yesterday" (July 29th). Formed in 2017, Freeda have built a dedicated hometown following, sold out shows at venues across Manchester including Deaf Institute and Manchester Academy 3 as well as appearing on line ups at the likes of Y Not? Festival, 110 Above and Tramlines to name just a few and sharing the stage with acts such as Sister Sledge, Spector and Giant Rooks.