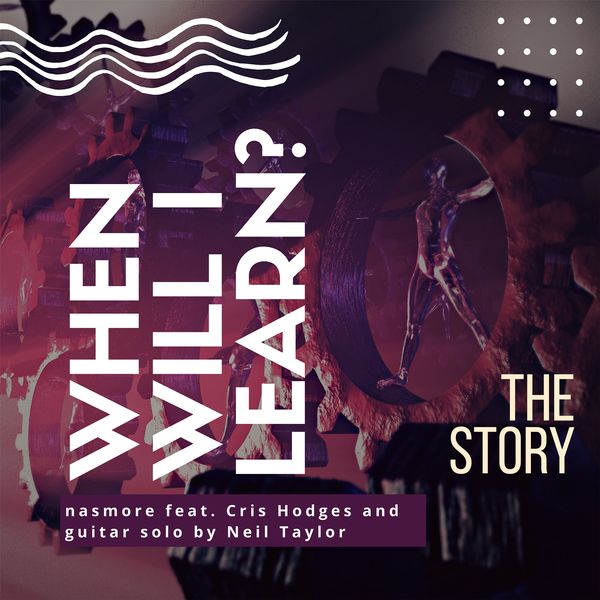 The ever-collaborative methods of artist/producer nasmore and his chameleon-esque approach to the art of making music have seen his songs find incredible success in a stunning variety of different styles over the past year. As he surges into 2022, he's returned with a slice of Stadium Rock titled "When Will I Learn."
Recently, nasmore had struck gold when working with vocalist Cris Hodges, carving out a series of unique epics, but on his new single, he's pushed the partnership even further, adding to their winning formula with the famous guitar sound of Neil Taylor. His playing on 'Tears for Fears' "Everybody Wants To Rule the World" is part of music history. A former member of 'Tears for Fears' and Robbie Williams band and collaborator with stars like Tina Turner, Chris De Bourgh, and Metallica, Neil makes his contribution to the new song heard, lashing out with fierce guitar licks that perfectly mingle with Cris' rough, expressive vocals.
Designed with powerful dynamics that morph and transition with surgical precision through brooding moodiness, melodic serenity, and live-wire instrumentation & vocals that crank out heat hot enough to melt your speakers – "When Will I Learn" burns the bridges between the past & the present.
The album comes with a music story that immerses the listener into the song's world full of mystery, wisdom, and feelings. Twisting through a story expertly crafted as only a songwriter like nasmore can, no quarter is spared in telling a tale of the harsh reciprocal effects of karma. From devastating emotions to insightful lyricism, nasmore's penchant to dare to tackle issues & themes that others are afraid to address directly makes songs like "When Will I Learn" as hauntingly relatable as they are. Fueled by fired-up musicianship, their skills combined together as one creates an epic experience so vivid, sensory & real that it's more than memorable – it's like you lived it.
Join nasmore, Cris Hodges, and Neil Taylor as they combine their talents into a monumental moment in time & deliver an anthem stocked & loaded with a single-worthy sound that'll shake the walls around you.