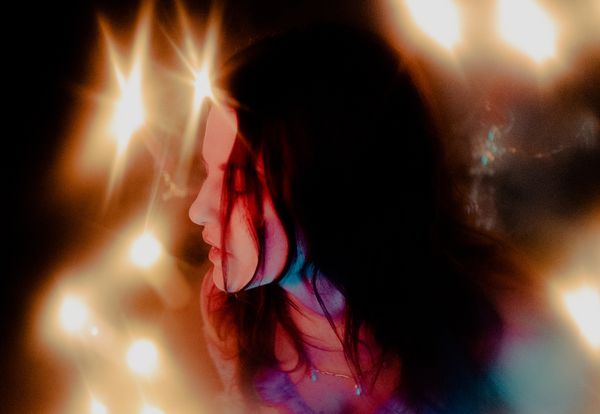 @skopemag news – wednesday – august 3, 2022 @ 11 am est
@skopemag HQ – http://smarturl.it/skope
Flaccid Mojo (mem. Black Dice) Share "Garbage People" Video via EARMILK | 'Flaccid Mojo' LP Out October 28 via Castle Face Records
Today, Flaccid Mojo (kickstarted by Black Dice members Bjorn Copeland and Aaron Warren) share a music video for "Garbage People," a track taken off their forthcoming announce their self-titled debut LP, due October 28 via Castle Face Records.
[VIDEO] Flaccid Mojo drops kaleidoscopic music video for "Garbage People"
Andy Martin soars with vulnerable single 'Reverie'
Andy Martin has always been a daydreamer. The Queensland singer-songwriter has garnered a reputation for creations that channel this & encourages listeners to do the same. His new single 'Reverie' is no different, taking a meander through his mind; intertwining both fictional tales and reality to forge a breakup song of devotion and longing. 'Reverie' touches on Andy Martin's own personal feelings, but also dives into his brain, putting himself in the shoes of another and watching the situation from the outside, looking in. Channeling the evanescence of Spacey Jane, the pulse of The Wombats & the genuine candor of Tyne-James Organ, 'Reverie' is an unparalleled indie-pop creation, enticing audiences into Andy Martin's world.
Sky Cave release hard-hitting single 'Fall', pierced with emotion
"This song is about being there for each other through chaotic times. It was based around the theme of the feeling individuals can experience when the world and their surroundings become too much for them to handle. Sometimes all it can take is one person's support to change your whole mindset" Sky Cave.
Music Submission: Marcas Mac an Tuairneir
With its range of influences Speactram encapsulates the electronica vibes of the 1980s and the RnB pop of the 1990s, incorporating chart-friendly sounds from the present day. Marcas' work with Nick Turner has been heavily influenced by the Pet Shop Boys and Frankie Goes To Hollywood.
THE PHOENIX & THE RAVEN BLASTS ENGAGINGLY ZESTFUL NEW SINGLE "WAYWARD"!
New York metal band quintet The Phoenix & The Raven presents another notable track off the group's first EP – "Hero" (which was also the name of the previous, critically acclaimed installment off the said record) – the elaborate and rich in emotion and musicianship "Wayward"!
GRAVE GOODS share new single 'Source' – feat members of PINS, Girls Names, September Girls | Debut album TUESDAY. NOTHING EXISTS. out 9th September via TULLE
Based between Manchester, Belfast and Dublin, GRAVE GOODS today share new single 'Source' taken from debut album TUESDAY. NOTHING EXISTS. out 9th September via TULLE Collective.
Spielbergs share new single 'The New Year's Resolution' | New album 'Vestli' out Aug 19 via Big Scary Monsters
Spielbergs are today sharing a new single, 'The New Year's Resolution'. It is the opening track from their forthcoming new album Vestli, out August 19th via Big Scary Monsters. 'The New Year's Resolution' marks the latest in a string of heavy-hitting singles from the band, who first announced Vestli with the double A-side single release, 'When They Come For Me' / 'Get Lost', and 'Every Living Creature'. 'The New Year's Resolution' is ultimately a song of positivity, about facing a fear and emerging from the other side unscathed.
Tara Clerkin Trio share 'Exquisite Corpse 1' to conclude SA Recordings single series 'The Hearing Experience'
Today SA Recordings conclude their experimental single series The Hearing Experience with psychedelic, avant garde piece 'Exquisite Corpse 1' by Tara Clerkin Trio.
OUT TODAY: The Fades' new single talks about stalking & sets up release of new album FFO: Fontaines DC, The Adverts, Pixies
London based post punks The Fades are back with a new album – You Follow Me Around is the first cut from it & a taste of what's to come. With DJs like Steve Lamacq, John Kennedy & Marc Riley supporting various releases & glowing write ups in Louder Than War, Fresh on The Net & alike, The Fades are a band who've consistently turned adversity to their advantage, finding the best in life while not taking themselves too seriously.
JW FRANCIS announces new album 'Dream House' for Jan 27th
The Lounge Society share new track "Upheaval" | Debut album "Tired Of Liberty" out Aug 26 on Speedy Wunderground
The Lounge Society are today sharing new track "Upheaval", the latest track to be taken from their upcoming debut album Tired of Liberty, out August 26th via Speedy Wunderground.
London producer/artist Paige Bea returns with enchanting, sparse R&B cut "Melt"
(3rd August) London-based songwriter and producer Paige Bea returns today with new single "Melt". The first new music to be heard since her 2019 debut EP 'Burnout', new single "Melt" teases the release of more new music to follow throughout the rest of this year.