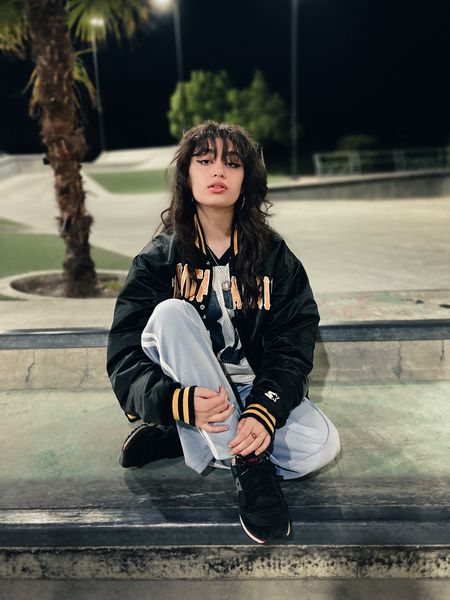 @skopemag news – wednesday – august 3, 2022 @ 2 pm est
@skopemag HQ – http://smarturl.it/skope
[PRESS] Celebration Summer Hit Back With "Fraud"
Northern Virginia political punk group Celebration Summer are teasing a new track from their upcoming full length. "Fraud" is a scathing call out of many of the ghoulish politicians and figureheads in Washington D.C. and the rest of the US. Bearded Gentlemen Music is premiering the track today and also sat down with Nathan Falger (guitars/vocals) to talk about the band and their upcoming album. Celebration Summer will release Patience in Prescence in late September on A-F Records (US/CA) and Shield Recordings (UK/EU). The eleven-song album highlights their brand of politically charged melodic punk that is in the vein of Dag Nasty, Leatherface, and early Hot Water Music. Pre-orders are available now and include multiple vinyl variants. "Fraud" will be available on all streaming platforms on Friday, August 5th. You can also check out their previous single "Disconnected" wherever you stream music.
Celebration Summer Debuts "Fraud" Off Their A-F Records Debut, Patience in Presence
Unapologetically Rock and Roll // Rancid Eddie return with "Tiger Love" and tour dates!
The story of Rancid Eddie's formation is as gritty as it is pure – amidst a pile of crushed up beer cans and cigarette ashes, a band of five friends from Melbourne, Australia was born. Composed of Jessy Kelly and Matt Sturrock on lead vocals/guitar, Ash Ravlic on bass, Andy Sturrock on drums, and namesake Eddie O'Brien on keys, the group started as their high school lives ended, feeling that music was "the only thing" that'd keep them together.
Irish Post-Punk Indie Rock Band MOVMENT Drop New Video "I Can See"
New York's Breanna Barbara shares new single 'Diamond Light', and announces new album 'Nothin' But Time' out 11th November via Fuzz Club Records – produced by Andrija Tokic (Alabama Shakes)
NYC-based artist Breanna Barbara today announces her second album, Nothin' But Time out 11th November via Fuzz Club – a raw and immersive trip through the sounds of psychedelic rock and blues, anchored by her forceful vocals and unforgettable songwriting. Sporting a sound that feels classic and of-the-moment at the same time.
"Erotic chill": Seductive Japanese girl group FAKY release music video for cute, sexy new song 'Choco Fudge'!
On July 27, seductive Japanese girl group FAKY released a raunchy music video for their new song 'Choco Fudge', the second pre-release single to be taken from their upcoming debut full-length album 'F', due October 19. And it has set the internet on fire.
MAXO SHARES NEW SINGLE + VIDEO "48" FEAT. PINK SIIFU PROD. BY MADLIB OUT NOW
Los Angeles' own Maxo returns to share a new single "48" featuring Pink Siifu, today. The new single was produced by Madlib and marks the first solo release from Maxo since his stand-out 2019 debut album, Lil Big Man. "48" arrives with a video that opens with an eerie and harrowing visual teasing an unreleased song, followed by the grounding, hopeful visuals for the single featuring Pink Siifu along with Maxo's family surrounding him. The surreal black and white video was directed by Vincent Haycock and shot on the streets of Los Angeles. "48" ushers in a new era for Maxo and is the first taste of his forthcoming sophomore album, Even God Has A Sense Of Humor, which is coming soon via Def Jam Recordings.
TRAUMA PARTS WAYS WITH BASSIST GREG CHRISTIAN, NEW MUSIC RELEASE 'AWAKENING' SET FOR SEPTEMBER 9TH
Bay Area thrash metal band TRAUMA has parted ways with bassist, Greg Christian, after both parties came to a mutual decision and wish Greg all the best in his musical undertakings. Greg played bass on the band's last two albums 'As The World Dies' and 'Awakening'. TRAUMA's new album 'Awakening' will be coming out on September 9th via Massacre Records and can be pre-ordered.
New York's Breanna Barbara returns with Nothin' But Time – Out November 11th on Fuzz Club Records, watch the incredible video for "Diamond Light"
Peel Dream Magazine announces third LP for Slumberland & shares title track / video "Pad"
Bonny Light Horseman Release New Single "Exile," Announce Headline U.K. Tour And Additional U.S. Dates, New LP 'Rolling Golden Holy' Out 10/7 (37d03d)
Produced by the band's Josh Kaufman, Rolling Golden Holy is the follow-up to their critically acclaimed, self-titled debut which earned two GRAMMY nominations (Best Folk Album and Best American Roots Performance) and was named one of the 'Best Albums of 2020' by Paste, Boston Globe, MOJO, Uncut Magazine, and more. The band will head out on a U.S. headline tour this fall, and today also announced additional dates of the run, as well as a UK tour. A current itinerary is below.
The London Suede Release New Single "15 Again"
Autofiction is The London Suede's ninth studio album, and sees the band deciding to go back to basics in moves that recall their most formative days. Whilst writing the songs that would make up the album, Brett Anderson, Mat Osman, Simon Gilbert, Richard Oakes and Neil Codling schlepped to a rehearsal studio in deserted Kings Cross to collect a key, hump their own gear, set up and start playing. Recorded live at Konk studios in North London, The London Suede teamed with long-time collaborator Ed Buller. Ed first worked with the band producing their debut single "The Drowners," which sees its 30th anniversary this year.
Panda Bear & Sonic Boom release new single + video "Edge of the Edge"
SAD NIGHT DYNAMITE RETURN WITH BRAND NEW SINGLE "WHAT DOES THAT MAKE ME?"
With its hip-hop groove and psychedelic textures, "What Does That Make Me?" is Sad Night Dynamite as close as they get to summer-mode: or in the band's own words, "a brief lapse in the nightmare that is SND." At its heart, "What Does That Make Me?" is in fact an existential anthem about those moments when "you're pranging out, wondering what people would think of you if they saw the way you were behaving. Would you act the same way if someone was watching you? Would they think differently of you? Therefore, should you look at yourself differently? Who's the real you? The version people see, or the person you are behind closed doors?"
dayaway (mem. CLAVVS) Share "summer's end" Single + Video via Beats Per Minute | 'dayaway' Debut EP Out Today via All DSPS
Today, NYC-based dream pop band dayaway (mem. CLAVVS) finally share their brand new self-titled debut EP (out today via all DSPS), alongside its final single, "summer's end."
dayaway share the shimmering, gently wistful "summer's end", prepare debut EP [BPM Premiere]
Andrekza Releases Video for "Outro"
"This video ends with a beautiful adventure that began almost two years ago. We managed to create a universe of 15 visuals that entered my world in different ways. I am very grateful to all the creatives and artists who were part of this journey," explains Andrekza about the concept. "​​This video is a tour of each of those moments. I'm eternally grateful to DimMak en Fuego and Lotus Visual Arts for allowing me to make my dreams come true."
AIR APPARENT shares breezy new single "Leave Me" out today from forthcoming LP
The debut album from AIR APPARENT is a splashy, vibrant fusion of '80s funk, electronic dance music with soaring R&B/pop hooks that chronicles the highs and lows of a romantic relationship. Chromatic is a buoyant, kaleidoscopic collection that puts AIR APPARENT's range as a musician on full display as he wrote more of the melodies and lyrics than ever before. It's a dynamic, dreamy fantasy that imagines summer lasts all year long, and transcends traditional boundaries of genre, carving a path to something greater.
LEGENDARIUM Release New Song "The Ritual of the Thousand Skulls"
LEGENDARIUM have unveiled the new heavy offering, "The Ritual of the Thousand Skulls". The track is on the new Strange and Unusual Sounds Volume 3 compilation which was put out by Euphoriadic. Venturing further into experimental realms, the new single marks the next step in the band's evolution seeing death metal influences and harsh vocals included for the first time. It's a dark and gloomy descent into the haunting depths.
Laurence Kerbov comments:
"Really excited about the release of this song. Since it's for Strange and Unusual Sounds I chose to experiment a bit and add some strange and unusual sounds myself, and I'm really happy with how it turned out!"
RINA SAWAYAMA SHARES VIDEO FOR "HOLD THE GIRL"
Young Jesus (Saddle Creek) & Tomberlin share "Ocean" / Young Jesus announces new LP Shepherd Head
The Chicago-born but now Los Angeles-based project, Young Jesus, led by the founding member, John Rossiter, is today announcing the new album, Shepherd Head – out September 16 on Saddle Creek – alongside sharing the first single, "Ocean" which features additional vocals from labelmate, Tomberlin. The new music arrives following 2020's critically-acclaimed breakthrough, Welcome to Conceptual Beach which went on to garner significant praise from Pitchfork, NPR, Stereogum, and many others for its balance of emotional warmth and more philosophical overtones. Prior to this, the band had released two other well-received albums, 2017's self-titled LP and 2018's The Whole Thing Is Just There.
CRONE premiere new lyric visualiser 'Abyss Road'
Multicultural Newcomer Safiyah Hernandez Releases "Skateboard"
"I wrote 'Skateboard' with my producer Stari during a difficult period of time. I was skating a lot and music was a way to clear my head," shares Safiyah. "I was going on drives with my dad and he was playing all his favorite 80s hip hop albums. It was East Coast stuff like A Tribe Called Quest and KRS-One. I felt a release of all this negative energy whenever I heard this music or skated and that's what influenced the creation of this song."
Adrenalised alt-rock // Melt Mars unveil new single "Tainted Hearts"
Melt Mars are a mesmerizing alt-rock band hailing from Orange County, California. Commencing their musical journey as a solo project back in 2019, Melt Mars now comprises of dreamy vocalist Brian, Darnell (Bass), Eric (Synth), and John (Drums), completing their formation as the adrenalised, alternative rock band that's transpiring with fans in the thousands.