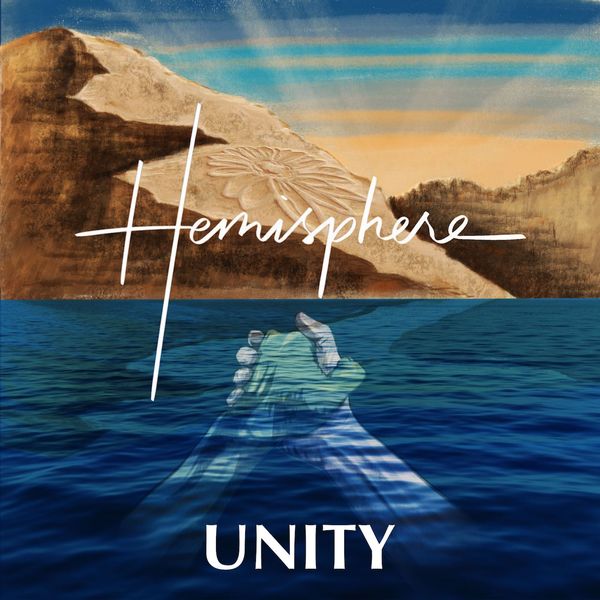 I simply love when musicians are not afraid to test the musical waters and not stick to conventional standards.  The group known as Hemisphere fits that description to a T on their latest release titled 'Unity'.  With elements of: jazz, pop, rock, fusion and everything else under the sun, Hemisphere brings a strong, unified project to the table with 'Unity'.  With something for everyone on the new album, Hemisphere invites people from all walks of life to enjoy the worldly notes of 'Unity'.  
Hemisphere consists of five members and they are: Don Bowman on vocals and sax, Mike McQuilken on drums, Nathan Brown on bass, Max Zape on keys and Rob Shinno on guitar and vocorder.  The record also features a live string quartet and talented, guest artists from San Diego, California.  'Unity' is mastered by the legendary Bernie Grundmann and he has personally mastered some of the music industry's landmark recordings, such as: Carole King, 'Tapestry', Steely Dan's "Aja", Michael Jackson's "Thriller", Prince's "Purple Rain", and Dr. Dre's "The Chronic".  Hemisphere has a complete and packaged deal in 'Unity' that is professionally done and truly special.
The album starts up with a big, bright sound and wonderful orchestration on "Blue Sky" that is sure to light up your ears.  Next, chill out to this extra cool version of David Bowie's classic, "Rebel Rebel" as Hemisphere puts their own, flavorful twist on this popular song.  On the following track, "Bring The Magic Back", get ready for a very catchy hook & melody as this number has just the right spell and perfect trick for your eardrums.  Pleasant vibes are hitting you from all angles on the next song, "Mr. Moonbeam" and a pure, musical delight is being played out here.  Hemisphere delivers a distinctly sensitive tone on "Open Your Eyes" that is ear-opening and will leave a lasting impression on the listener.  Moving along, one will receive an upbeat, youthful spirit on "Younger Days" where this song will rejuvenate your senses and have you thinking back to past innocence.  Next, "The One" will invite you in like a friendly neighbor and Hemisphere follows that up with "Laura in the Moonlight" that exhibits happy-go-lucky senses that rushes over you.  "Find Your Way Home" will find its way into your personal playlist by way of its infectious sound and mass appeal.  The next track, "Shadowland", offers pristine vocals, solid instrumentation and a fantastic arrangement as this number is like a well-oiled machine from start to finish.  Hemisphere ends the 11-song set with a real crowd-pleaser on "Power To The People" where individuals reign supreme!
'Unity' is just that with its universal sound and it's worth noting that this is the second album in the 'American Dreams' trilogy.  Hemisphere is streaming on over 60 music platforms globally, so don't miss out on your chance to give 'Unity' a well-deserved spin or two.  I'll leave you with some simple yet direct words from Hemisphere's Rob Shinno: "Believe in Yourself, Believe in a New World!" 
https://open.spotify.com/album/2WsMkQ7tiiGKdtODjTwHAd?si=7og59DM7StKaN6DE6FoKxw     
https://hemisphereband.com/welcome 
https://www.facebook.com/Hemisphereband 
https://www.instagram.com/hemisphere_music 
https://twitter.com/hemisphereband 
By Jimmy Rae