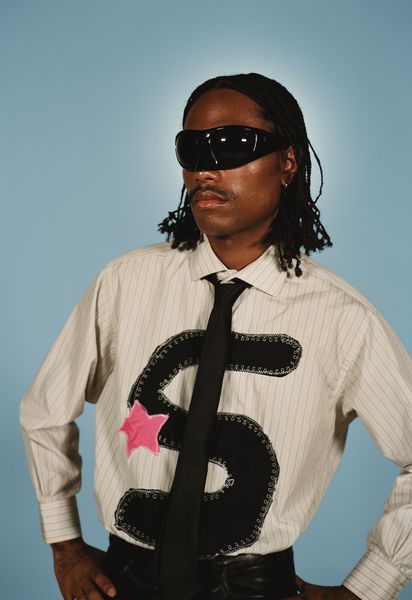 @skopemag news – tuesday – august 2, 2022 @ 10 pm est
@skopemag HQ – http://smarturl.it/skope
THE EFFIGY Streaming New Lyric Video For "Cindersun" At V13
"Cindersun", the new single from the heavy, cinematic artist, THE EFFIGY is now available on all streaming platforms. The track follows the 2021 EP Villain, and embarks on a voyage into heavier realms.
The Effigy Premieres Their Burning New Single/Video "Cindersun"
MAMMOTH VOLUME: new video "The Kuleshov Effect" streaming!
Swedish stoner-prog veterans MAMMOTH VOLUME present their brand new video for "The Kuleshov Effect" today! The song is taken from their long-anticipated comeback album "The Cursed Who Perform The Larvagod Rites", to be released August 19th on Blues Funeral Recordings.
Burn The Highway (AU) Release New Album "Weapon X"
From the combined lethal forces of Kristian Capuozzolo (bass/vocals), Rob Favotto (guitar) and Nate Barnes (drums) was born Burn The Highway, a high-energy powerhouse that can power large cities. Lyrically, it will take you on a cinematic journey and musically a street fight where you are the winner. This is a prisonerless war machine band ready to offload the payload globally.
Rocker Harkness Juxtaposes Gorgeous Melodies with Tales of Struggled Love in "Sugar Bitch"
Meet singer-songwriter PRMSE in his debut R&B / Pop single 'Step' music visual
TAXI CAVEMAN Unleash sophomore album "Galactic Slope"
"Galactic Slope" is a journey through cosmos and our need to explore free, improvised playing. We took desert, ashes from Mars, stars around Jupiter and covered it with mud coming from doomish side of the band. This album is a bridge between our first self-titled record and the third one which is in progress right now.
Casey Bishop Announces Self-Titled EP + Shares "Don't Talk!"
Alongside the announcement, Casey shares her new energetic single "Don't Talk!," co-written with Willow Smith. The track follows the previously released pop-rock standout "Bad Dream," featured on Billboard's Cool New Pop Songs.
KAYTRANADA SHARES NEW SINGLE WITH ANDERSON .PAAK 'TWIN FLAME'
In the midst of his trek across North America supporting The Weeknd on his arena tour, KAYTRANADA shares his first official offering of 2022 with the Anderson .Paak-assisted single "Twin Flame" via RCA Records. Coupled with the new single is the black and white video, which made its global broadcast premiere on MTV Live, MTVU and BET Soul & BET Jams, portraying KAYTRANADA and .Paak hosting a warehouse party from a stage suspended above a group of party-goers.
ABRAMS: Metal Injection Premieres "In The Clouds" Video From Denver Rock Unit; In The Dark Full-Length To See Release Next Month Via Small Stone Recordings
Denver rock unit ABRAMS is pleased to reveal their new video for "In The Clouds." Now playing at Metal Injection, the track comes off the band's In The Dark full-length, set for release on September 9th via Small Stone Recordings.
ABRAMS' New Single "In The Clouds" Is As Heavy As It Is Atmospheric
Taryn Papa Releases Video for Hit Love Song, "Can't Catch My Heart"
LovAnaverse Music Universe Releases Debut Single From Symphonic Metal Artist 'Urania Fantasia'
The LovAnaverse Music Universe, a project which has been described as being like the Marvel universe, but with rockstars instead of superheroes – has unveiled a brand new artist set to debut among its roster of otherworldly musical acts.
Graffiti Royale releases debut album!
Hip-hop/psych band Graffiti Royale releases their debut album Getaway Trips — a project written over three years while going on road trips together in upstate NY. The result is adventurous and reflective — a psychedelic approach to alternative hip hop, blending lush instrumentation with sample-based textures under sharp, thoughtful vocals. With features from rappers J.Lately and Oswin Benjamin, the lyrical journey expands, before Graffiti Royale takes you home.
Vishaal Ganesh to release a Music Video for brand new single, "Margaritas"
The release is a very balanced mix of modern pop and even hints of R&B, where energy and melody are key. The song is going to speak to you if you are a fan of artists such as Ed Sheeran, John Mayer and Jason Mraz, only to mention a few. Much like them, Vishaal has a very expressive quality to his songwriting, and the synergy between music and lyrics is very well balanced, summer-y and bright.
STEVE LACY ANNOUNCES GIVE YOU THE WORLD TOUR
Gemini Rights, released on RCA Records, recently scored the acclaimed producer/singer his highest debut on the Billboard 200 at No. 7. The album also found itself atop genre playlists as well; the album debuted at No. 1 on the Top Alternative Albums chart, No. 1 Top Rock Albums, No. 1 Top Rock & Alternative Albums and No. 3 Top R&B/Hip Hop Albums.
FEARSORE: Decibel Magazine Premieres "Cloudfall" Video From Chicago Cinematic Industrial Metal Act; Bloedwyrx Album Sees Release Through Dead Sage Records This Friday
Bloed refers to blood, the Scandinavian affectation specifically to lineage and the legacy of obscurity held therein. Wyrx refers to an evolution of the course already set with previous FEARSORE releases. This time in an alien encapsulation, a void of uncomfortable truths, confessions, self-alienation, and contentment in hopelessness. In the end, the soundscape is made, the fool has ripped out his own eyes to see no more, only to find the truth.
I Prevail "Bad Things" – Building Top 25 + 3M+ Streams & Growing!! (Fearless / Concord)
It's Big Moochie Grape's Money and He Needs It "Right Now"
Directed by Howard Ross, the video for "Right Now" shows the lengths Moochie and Kenny are willing to go to in their pursuit of these millions. The video opens on a small house whose inhabitants are counting up stacks of money and packing it into shoeboxes, as Moochie, Kenny, and company kick the door with tools in hand, ordering everyone to hit the deck. As Moochie holds down the living room, Kenny has two lingerie-clad ladies escort him to where the jackpot's stashed. Once the bag is secured, the pair hop into their getaway car with their new lady friends in tow, riding off into the night after their "gigantic" lick.
Orlando Pop-Punk Band 408 Featuring TikTok Star Taylor Acorn – "Backfired" Video
Alternative/pop-punk four-piece 408 are back with a brand new single and video for "Backfired" featuring Taylor Acorn. The song mixes together the unholy union of pop-punk and pop-country into one emotional gut-spilling duet that packs a potent punch. Already "Backfired" already gained traction on TikTok's platform pre-release where the song has already registered more than 350,000 views (500k all platforms) as fans continue to help push the song viral.
DJ Khaled To Release New Album 'God Did' On August 26 !!!
Of course, it continues a legendary series of collaborations with Drake, including the triple-platinum "POPSTAR," triple-platinum "For Free," platinum "GREECE," and gold-certified bangers—"To The Max," "I'm On One" [feat. Drake, Rick Ross, & Lil Wayne], "No New Friends" [feat. Drake, Rick Ross, & Lil Wayne], and more. Meanwhile, it also extends an important creative partnership with Lil Baby, spanning the triple-platinum "Every Chance I Get" [feat. Lil Baby & Lil Durk] and platinum "You Stay" [feat. Meek Mill, J Balvin, Lil Baby, & J Balvin]. However, this marks the first time he's dropped a track with both Drake and Lil Baby!
New Video! – B.A.R.S. Murre "Like That" ft. Loveboat Luciano (BSF)
New Jersey rapper B.A.R.S. Murre is back with another track from his upcoming Black Soprano Family album "Jewlery Store Shootouts" hosted by Tony Deniro. This song features BSF member Loveboat Luciano prod. By Jonny Slash.
NEW MUSIC: 2WIN "ROCK OUT" FT. YOUNG NUDY – LISTEN & WATCH NOW!